29th January 2015
Variety Coach Brings a Little Ray of Sunshine to Evesham!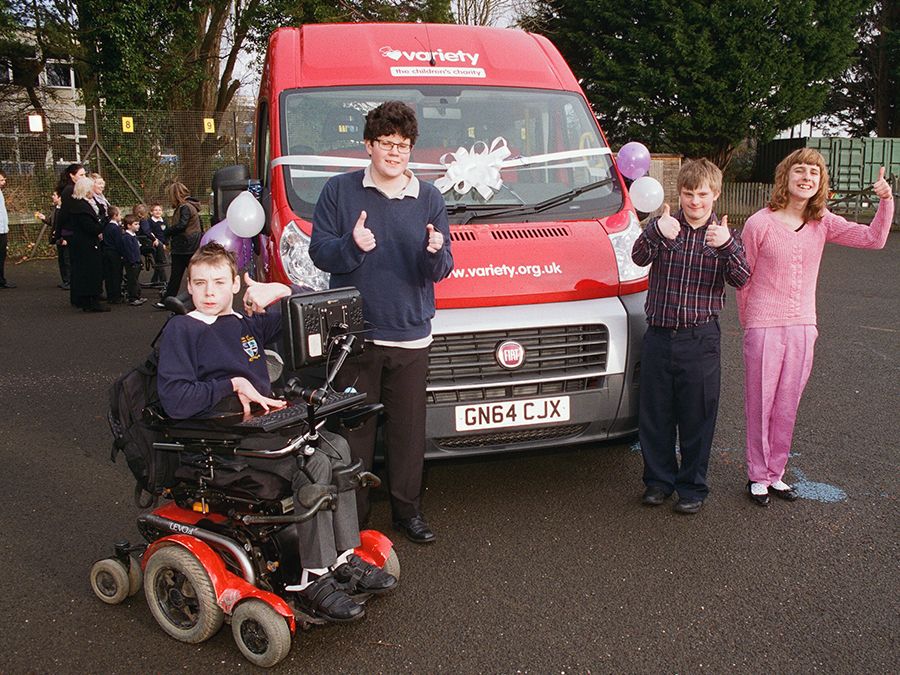 Pupils and staff of Vale of Evesham School in Worcestershire, were thrilled when their brand new Variety Sunshine Coach arrived at the school.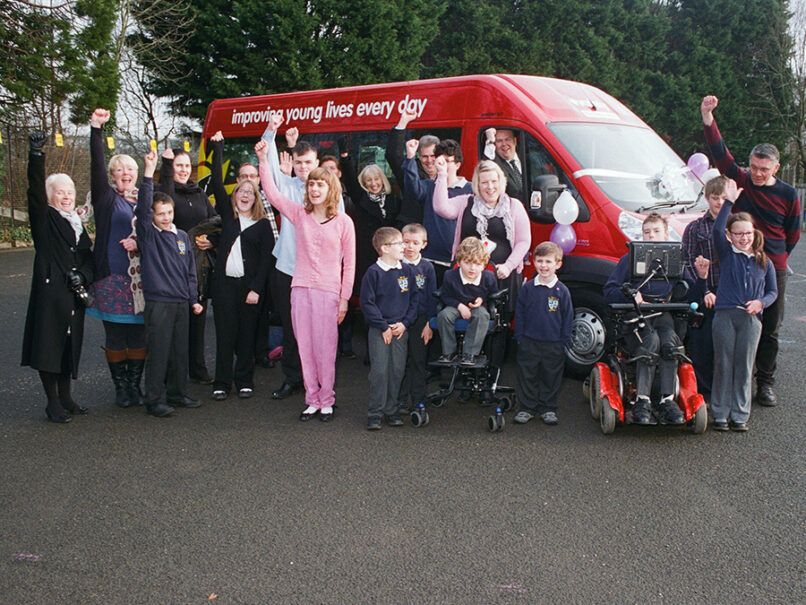 Photo: Pupils and teachers from the school are joined by representatives from Variety Midlands to cheer the arrival of the new coach.
The Vale of Evesham School caters for more than 150 pupils, aged 2 to 19, whose disabilities range from profound and multiple learning difficulties to moderate and severe learning difficulties. In addition, half the pupils have a diagnosis of Autism and some have additional sensory impairments with over 75% requiring speech and language therapy. The new coach has replaced the old one, which after 11 years of service became expensive to maintain and less reliable for long journeys for residential trips.
The new Sunshine Coach will enable the students to take part in activities such as swimming, work experience, church services, colleges, as well as adventures in the local forest.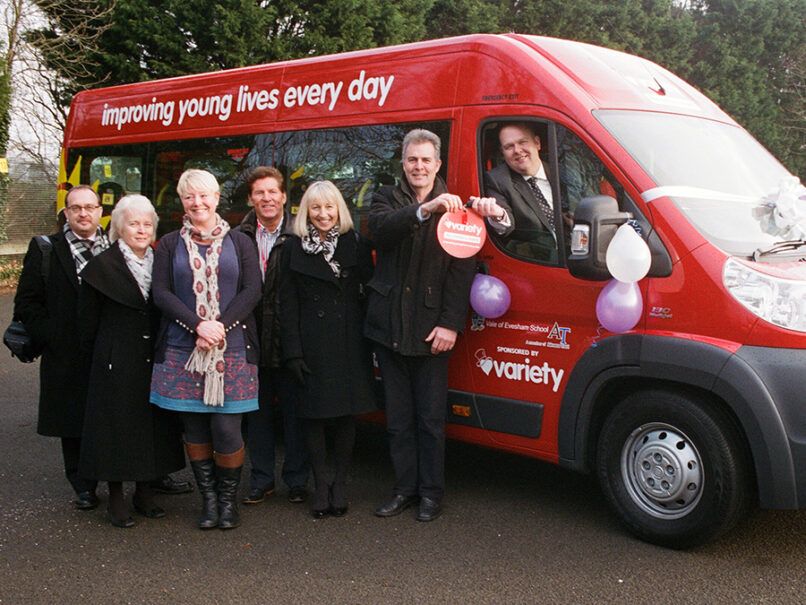 Headteacher Stephen Garside said:
" We are extremely delighted with our fantastic coach from Variety, the Children's Charity. It really will make accessing the community and outdoor learning opportunities more accessible for all of our young people. The space and versatility of the bus will enable groups with a wide range of physical abilities and complexity of needs to travel together in comfort and safety. Not only will our day pupils benefit from this wonderful resource, but our residential pupils will benefit from a wider range of evening activities as well. I would like to say a huge thank you to Variety and the sponsor for the fulfilment and enjoyment that their generosity will undoubtedly bring to so many of our young people."
Tom Philips, Regional Vice-Chair of Variety, the Children's Charity commented.
"We are thrilled that the school, which has been waiting a long time for its new coach, will be able to take pupils out so they can enjoy activities in the local community, enriching their education by accessing a wider range of learning activities, including visiting other schools where they can engage with the mainstream curriculum".