26th November 2015
Variety at Warhol in London: Behind the Lens of William John Kennedy Exhibition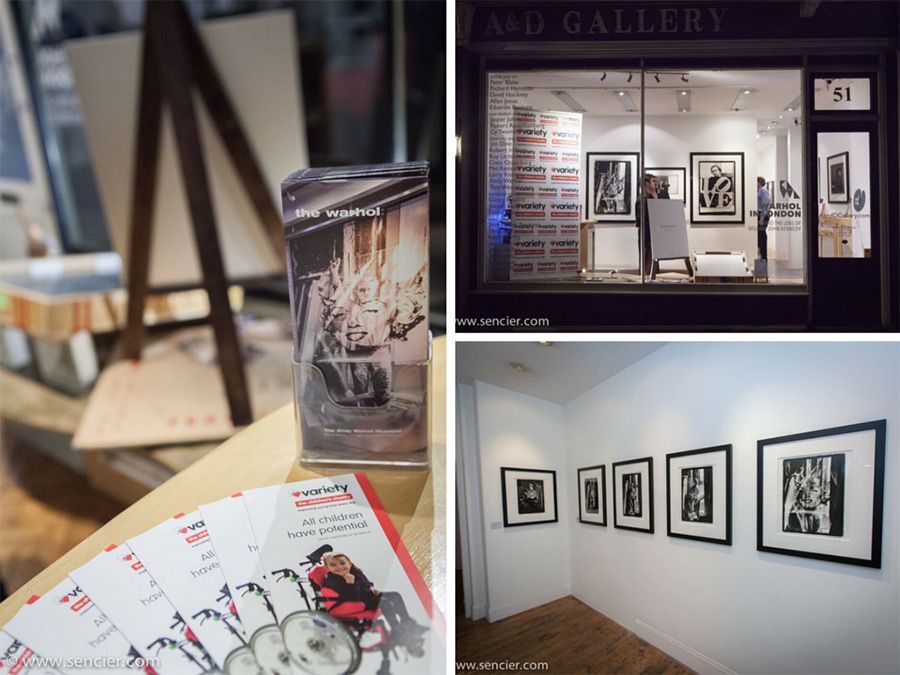 Variety, the Children's Charity and KIWI Arts Group hosted a reception and preview of the 'Warhol in London: Behind the lens of William John Kennedy' exhibition at the A & D Gallery last night in London.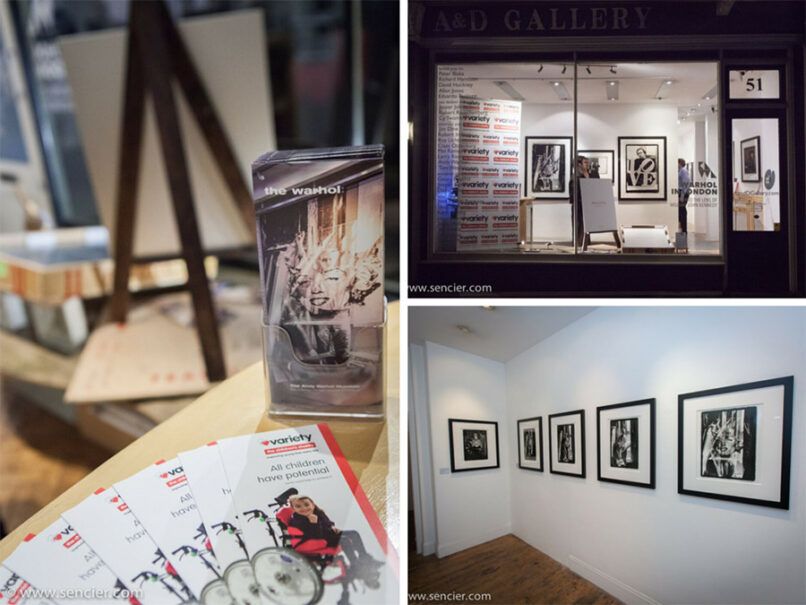 Photo: The exhibition runs from 23rd November through to the 19th December at the A & D Gallery, Chiltern Street, London W1U 6LY.
The event was put together by a London collector, Neil Bookatz, a long term supporter of Variety and KIWI Arts Group. The exclusive charity evening was an intimate gathering of guests who previewed the exhibition. Among the guests were Mike Huter, CEO of KIWI Arts Group along with Neil Bookatz, Variety's current Chief Barker Jason Lewis and Pamela Sinclair, Variety's Chief Barker for 2016.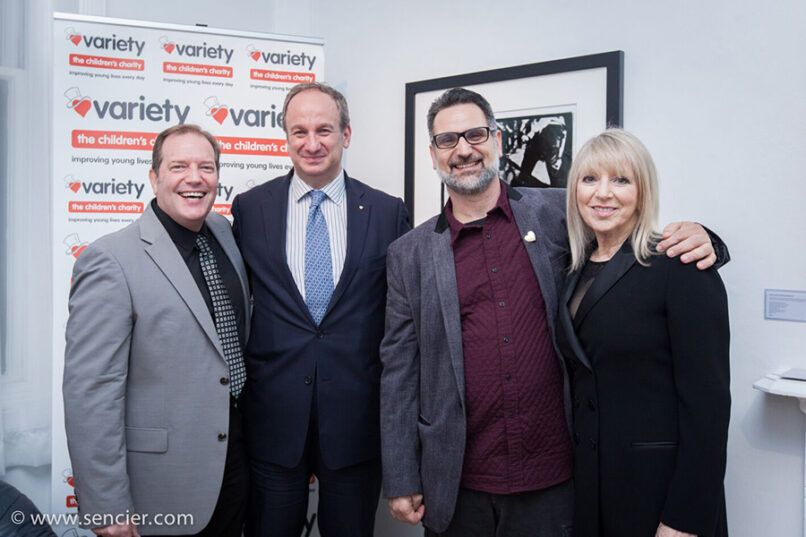 Photo: Adrian Green of KIWI Group, Jason Lewis, Michael Huter and Pamela Sinclair
The month long pop up exhibition is featuring over 20 black and white and colour photographs of Andy Warhol that until recently had laid hidden in a dusty box. This is the first time the collection has ever been exhibited in the UK since its unveiling in Miami Beach during Art Basel in 2010.
Visiting the exhibition provides a rare opportunity to view the photographs and purchase (starting from £2,000) the limited edition gelatin silver and colour prints from the collection, with a substantial portion of the proceeds going to the charity.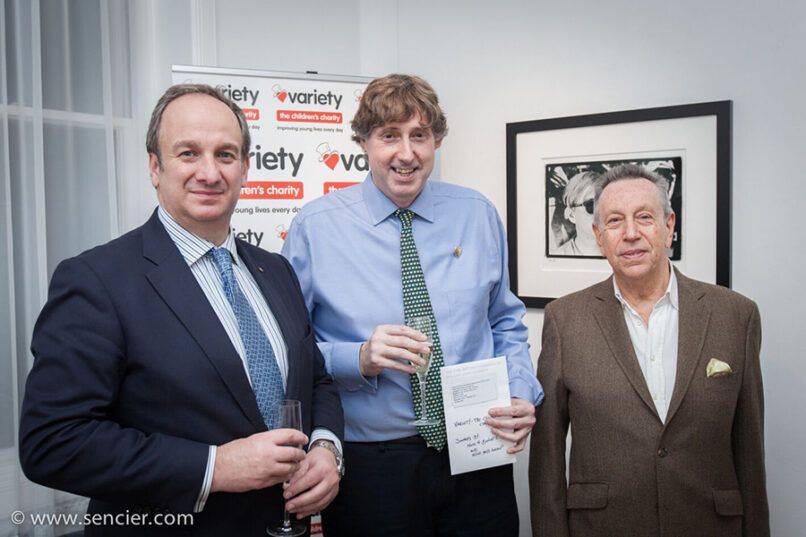 Photo: Jason Lewis, Neil Bookatz and Eliot Cohen
Variety would like to thank Neil Bookatz and the KIWI Arts Group for their kind support.
For more information on the 'Warhol in London' exhibition please visit: www.aanddgallery.com