21st November 2017
Variety and Hodge Foundation Present Sunshine Coach to St James Primary School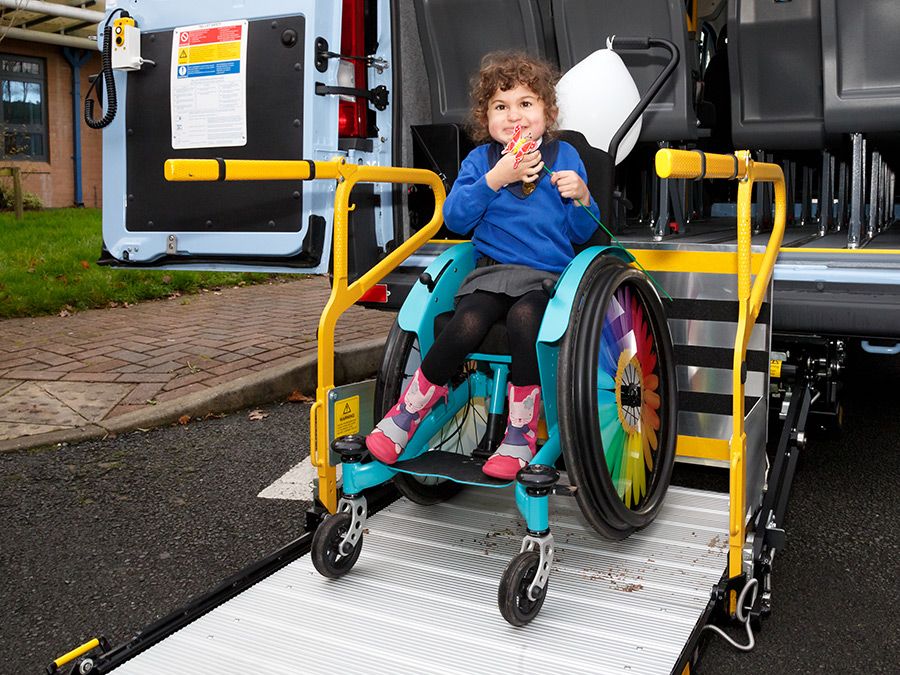 A Sunshine Coach, provided by Variety, the Children's Charity, has today been presented to the pupils of St James Primary School in Caerphilly. The coach is the fourth to be funded by the Hodge Foundation.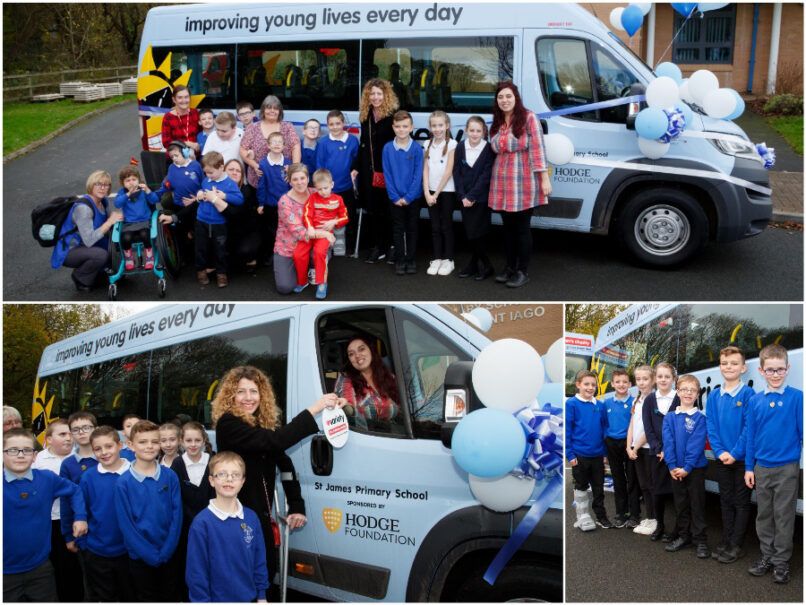 St James Primary School has over 380 pupils. The school's special unit has grown over the past four years and now provides for 24 children with physical disabilities.
The new Sunshine Coach, which has wheelchair access, will be vital in allowing all students the ability to enjoy a wide range of off-site activities and learning opportunities in the local community.
We are delighted that the pupils of St James Primary School have today received their new Sunshine Coach, thanks to the generosity of the Hodge Foundation. These coaches enable children and young people with special needs to get the most out of school life by accessing learning and recreational facilities outside of the school environment.

Monica Smith, Trusts Manager at Variety, the Children's Charity
The Hodge Foundation is delighted to have funded the coach for St James Primary School and this is the fourth Sunshine Coach we have been able to provide funding for, through Variety. Sir Julian Hodge started the charity in 1962. He was an entrepreneur and banker as well as having a wider involvement in the business community in Wales. Today the Hodge Foundation owns over 79% of the Hodge group of businesses which are primarily engaged in financial services. The Hodge Foundation's aim is to support projects that have effective solutions to helping those most in need. Helping children and young people learn through a variety of facilities makes a big difference to their development, and we're thrilled that through our support the coaches have proven to be so beneficial.

Karen Hodge, Trustee of the Hodge Foundation
We are delighted with our fabulous accessible coach! We cannot thank the Hodge Foundation enough for their incredible generosity in being our sponsor. Variety, the Children's Charity have been brilliant – making the application process straightforward and keeping in touch throughout. We have always been a very inclusive school and the way in which our school community came together to raise the necessary funds in under a year makes us very proud!

Serena Bounds, Additional Learning Needs Coordinator at St James Primary School