17th November 2017
Variety and Cineworld Present Sunshine Coach to Mill Field Primary School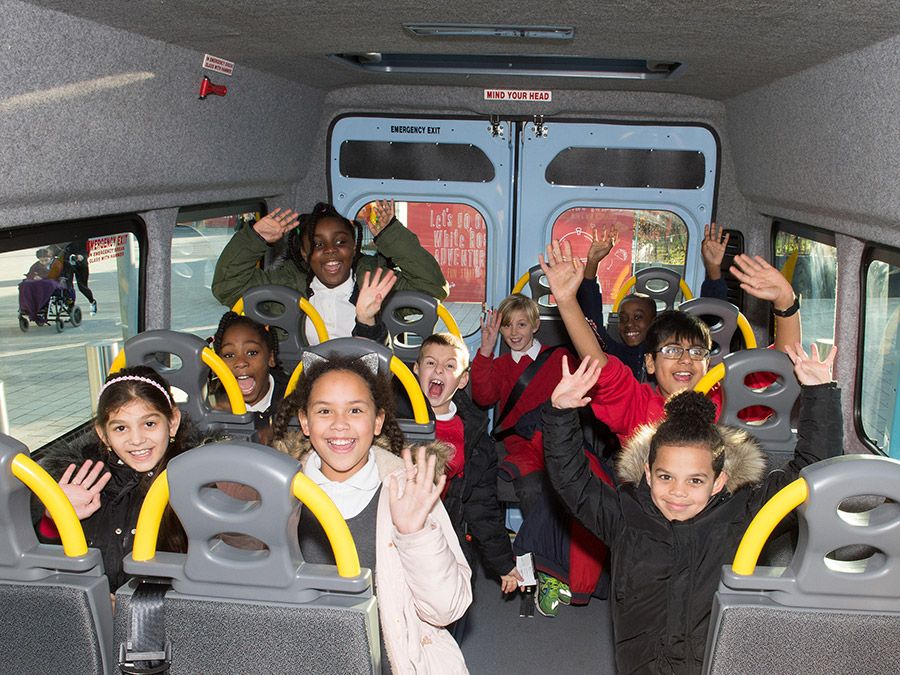 A Sunshine Coach, provided by Variety was presented to the pupils of Mill Field Primary School at the White Rose Shopping Centre.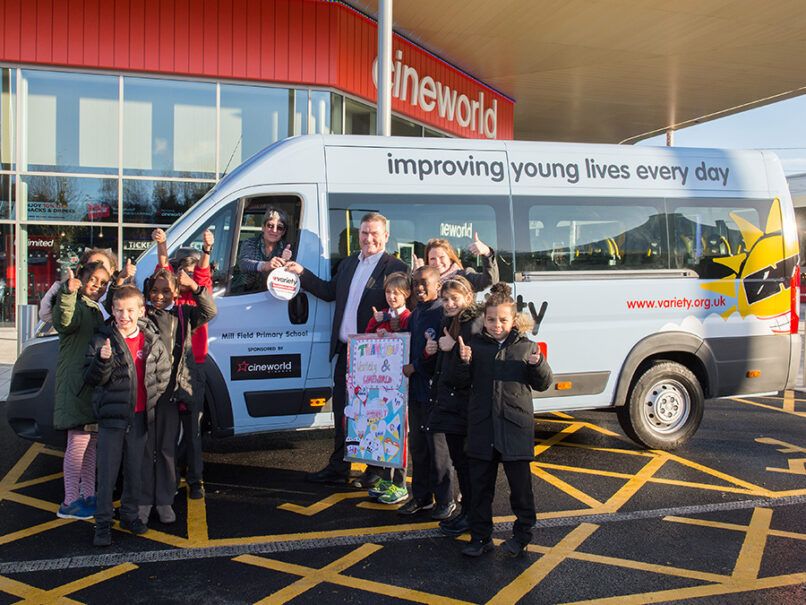 Mill Field Primary School is a multicultural school serving a diverse community in an area of significant social disadvantage. The school has 465 pupils of which 14% have a medical condition and 29% have special needs requirements. At Mill Field Primary School, there are 32 different languages spoken by families of pupils attending.
The Sunshine Coach will be used every day to take pupils to a number of education sites to enhance their curriculum, as well as provide a valuable opportunity for pupils to learn how to behave positively outside of school. Similarly, the donation of a coach means that many of the children will have the opportunity – for the first time – to visit the coast or countryside.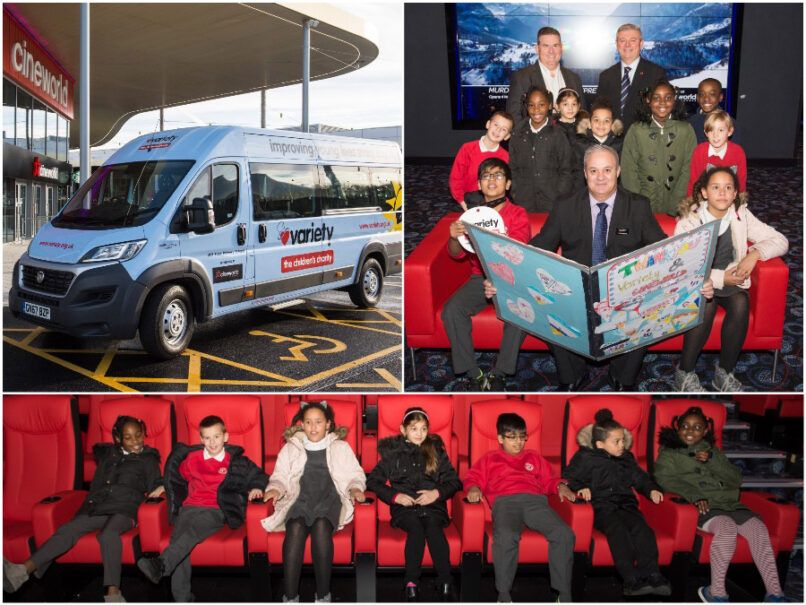 The coach was generously donated by Cineworld Cinema. Lucky pupils on the day also received a tour of Cineworld in the White Rose shopping centre with a showing of new movie trailers, as part of the day.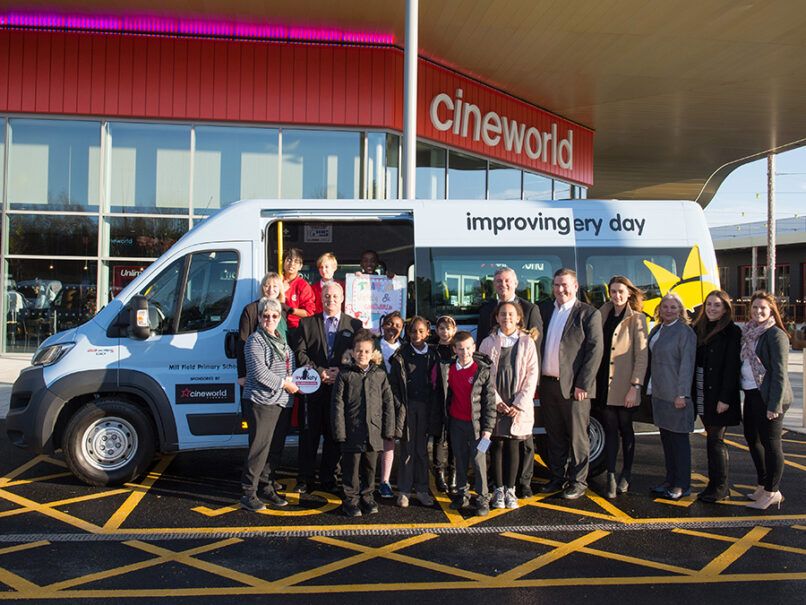 Colleen Ettridge, Head of Fundraising at Variety, the Children's Charity said:
"Variety Sunshine Coaches enable children and young people with special needs to get the most out of school life by accessing learning and recreational facilities outside of the school environment. We are very grateful to the generosity of Cineworld for providing the children of Mill Field Primary School with an invaluable Sunshine Coach that will enhance their school experiences."
Matt Eyre, Chief Operating Officer, Cineworld Group Plc, said:
"Cineworld Cinemas are very proud to support the work of Variety and we are delighted to present a new coach to Mill Field Primary School at our brand new cinema in Leeds today. It is fantastic to know that all of the kind donations made by our customers will enable the pupils from Mill Field Primary School to gain access to new activities and enjoy experiences that they wouldn't have had otherwise.

It is inspiring and a real privilege to meet the pupils from the schools that we have helped and see first-hand the difference the coaches make to the children's lives. We are fortunate to be able to do this again today at Cineworld Leeds and we hope that the children and everyone locally will enjoy visiting our new cinema."
Carol Milburn, Deputy Head Teacher at Mill Field Primary said:
"We are absolutely delighted that Variety has managed to secure a minibus for us so quickly. Given the nature of the difficulties our children face, regular trips out are extremely important to their learning. It is difficult to quantify on paper how much they benefit from these excursions, as the benefits can most profoundly be seen in the positive physical and emotional reactions that these activities create within each child. A huge thank you to Variety and Cineworld who have helped us to ensure the valuable learning continues".