11th July 2012
Variety Ambassador Matt King Takes Part In Olympic Torch Relay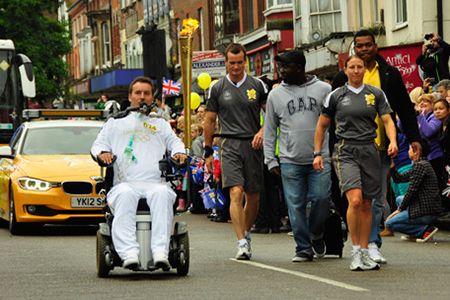 Our wonderful Ambassador, Matt King OBE, was an Olympic Torchbearer on Monday 9th July as the torch passed through the town of Dunstable.
Matt said:
"It's been an amazing experience – I was massively proud and excited to be involved, and I'm sure I'll remember it for the rest of my life. The crowds were amazing, they gave us so much support. When the bus turned the corner into the High Street the atmosphere was unbelievable."
Matt has been a fantastic supporter of our work following his accident playing Rugby League in 2007 and we were so proud to see him take part in this historic event!