13th July 2022
Tribute to Monty Norman, composer of the James Bond theme and Variety Ambassador
Press releases
Showbusiness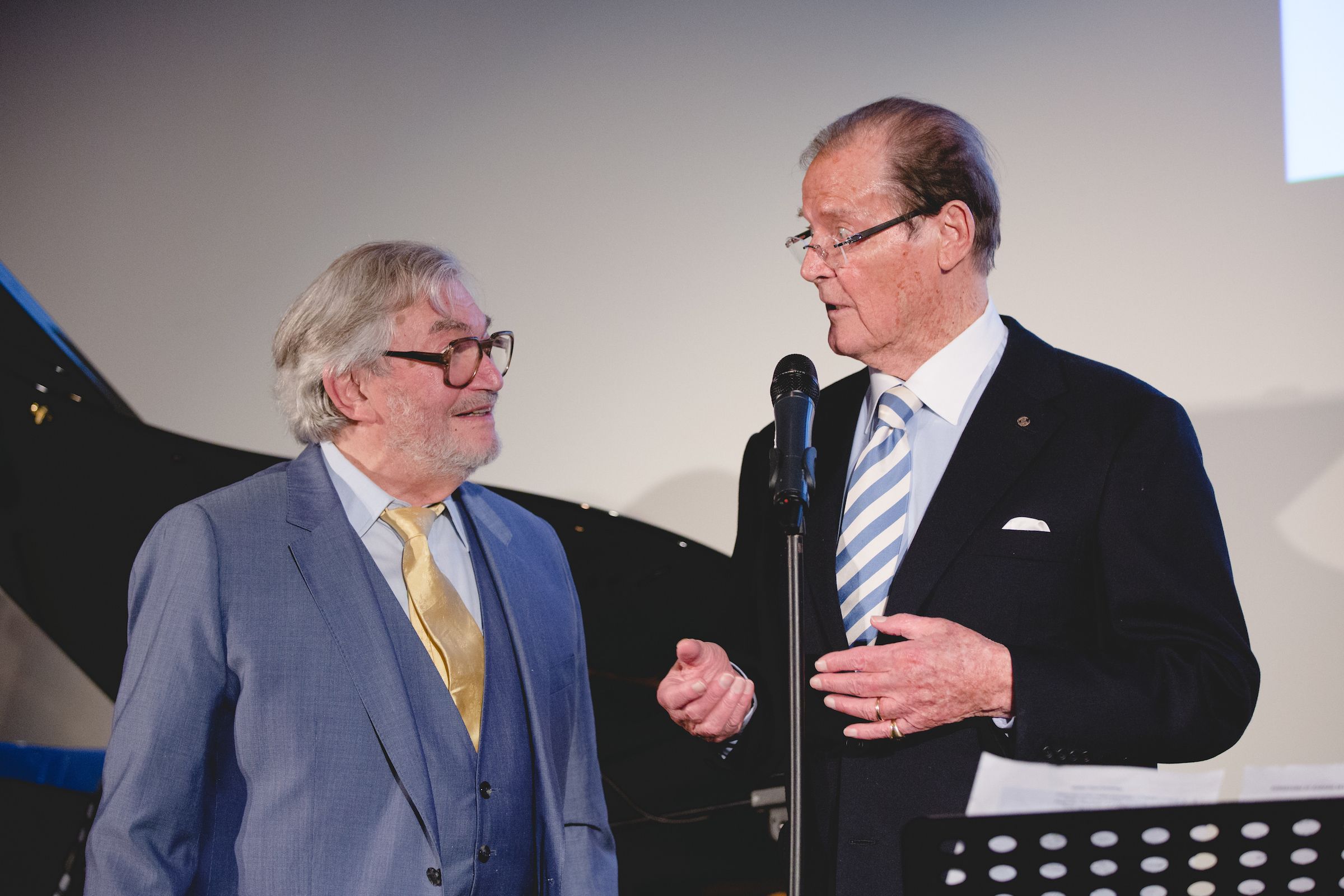 Monty was a world-renowned musical talent, famous for his career that encompassed genres from pop to musicals to film scores. He was of course best known for composing the James Bond theme for Dr No in 1962, a score that was used in subsequent films in the James Bond series, including 2022's A Time to Die.
He was made a Variety Ambassador in recognition for many years of support, and his time and input helped to improve the lives of numerous disabled and disadvantaged children across the UK.
Monty's last event with Variety was in 2016, where he was guest of honour at a dinner at BAFTA to celebrate his 88th birthday and recognise his contribution to film and stage music. Stars paying tribute to Monty at the event included special guest Sir Roger Moore – who introduced Monty's performance – and comedian Barry Cryer, with music by Jay Rayner's quartet.
Variety's Chief Barker, Tushar Prabhu said: "Monty was a hugely gifted musician and composer, and a passionate supporter of Variety's work. We are so grateful for his support. More than that though, we have such fond memories of him as a person, and as a positive presence at our events over the years. Our heartfelt sympathy goes to Monty's family, friends and all who knew and loved him."