6th February 2023
Travis Perkins Quiz Night Raises £9000 for Variety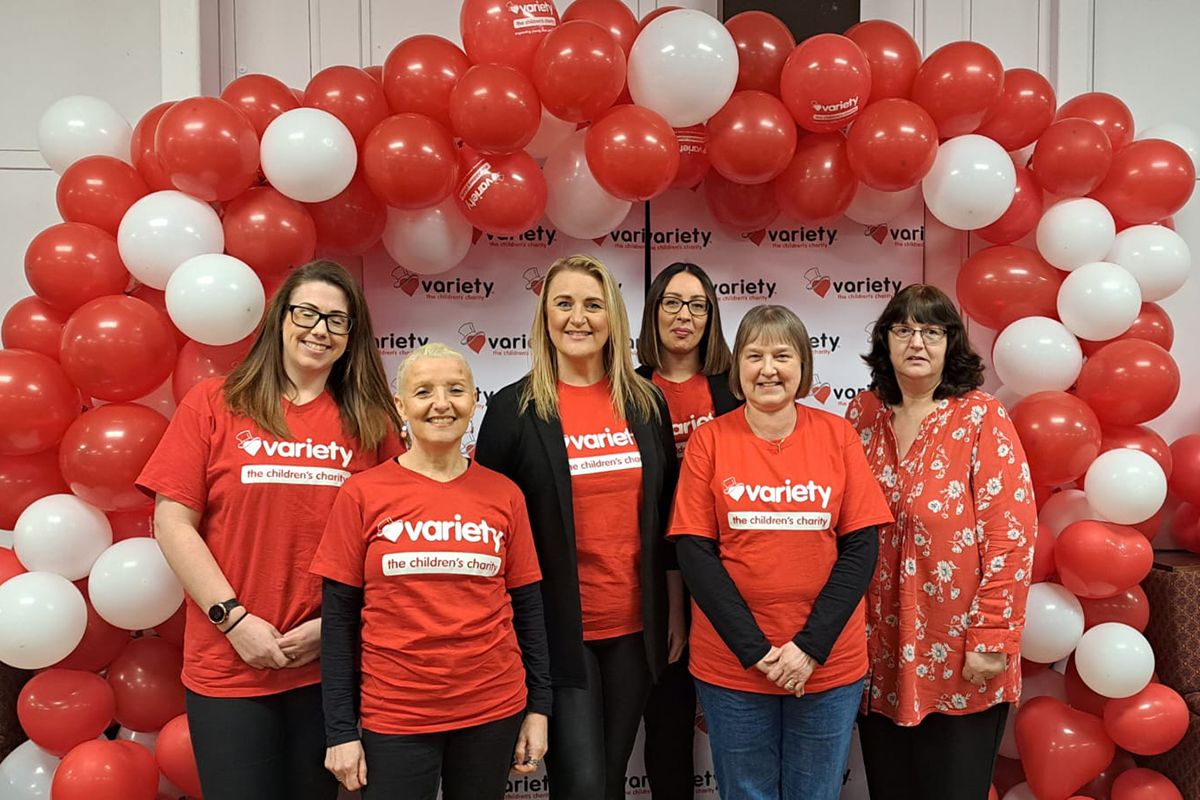 The building supplies company have been fundraising for Variety for four years, hosting charity balls, quiz nights, golf days, and taking part in challenge events to raise vital funds for disabled and disadvantaged children. They are currently raising money towards a Variety Sunshine Coach, with the aim of funding a coach by the end of the year.
Travis Perkins's latest fundraising effort took the form of a quiz night, with employees and contractors arriving in droves to support the charity. Challenge Events and Community Fundraising Officer, Sarah Phillips, and PR and Communications Officer, Chloe Owen, were lucky enough to attend the event to explain the important work that Variety does.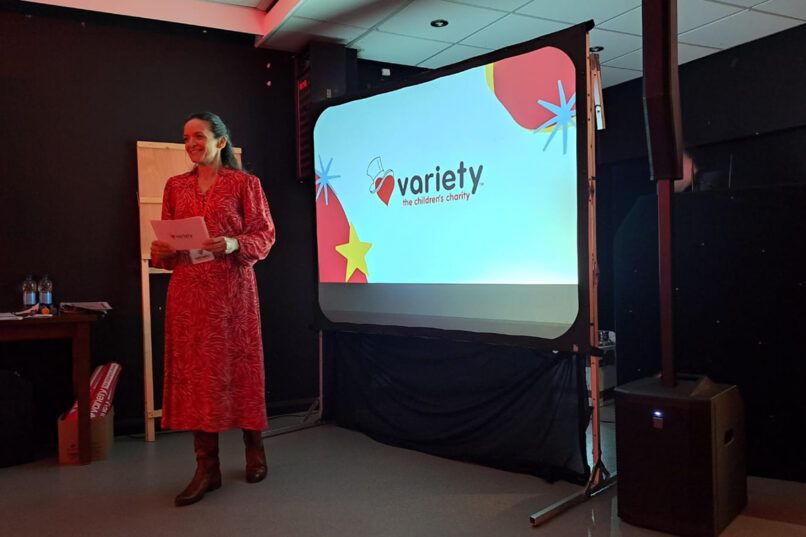 With hosts in glittery red jackets, a sing-along to 'Sweet Caroline' and 'The Sound of the Underground', and a two-course meal, a fantastic night was had by all.
After rounds including The Price is Right, The Generation Game, and guess the crips flavour (many of which had already been eaten before the quiz), ESPeasies from Engineering Service Partnerships walked away with the trophy. Knight Frank Sheddies from Knight Franks walked away with the wooden spoon (and extra cheesecake).
The night was organised by Katie Niven and the charity team at Travis Perkins. They are looking forward to more fundraising efforts in 2023.