23rd October 2014
Thanks to Leonard Curtis Business Solutions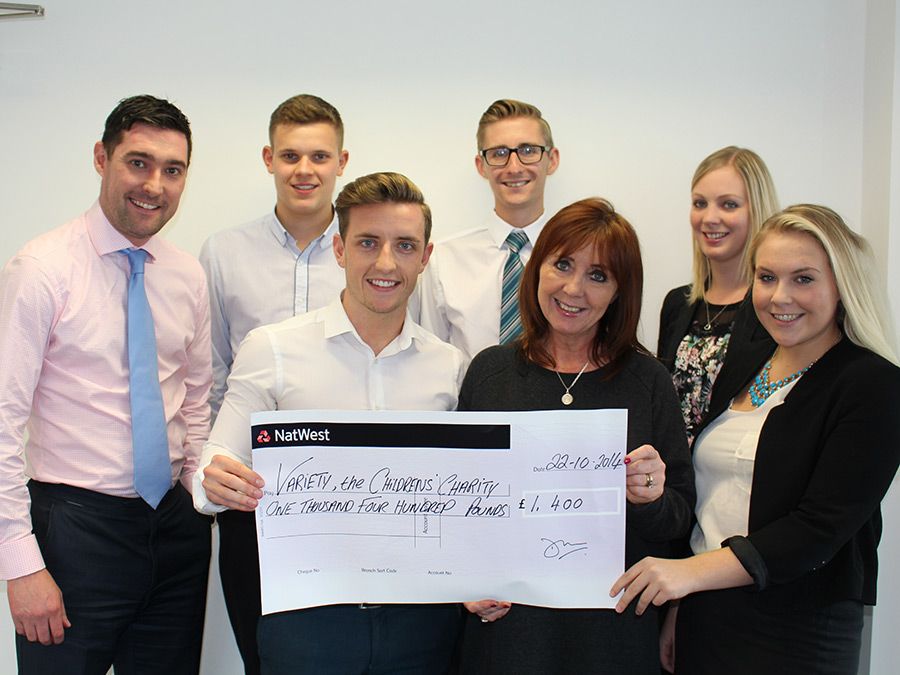 The girls and boys from Leonard Curtis Business Solutions faced a challenge to prove just how tough they really are, and how dedicated they are to supporting Variety in the North West Region.
The Tough Mudder is a 12 mile obstacle course that really tests strength, stamina and determination, all of which the team at Leonard Curtis have in spades.
A staggering £1400 was raised on the day and some of the team are seriously considering facing the same challenge in 2015 !!!!
Sophie Howarth of Leonard Curtis said:
We are very proud to face any challenge to support Variety, the Children's Charity, who do such a great job here in the Northwest helping children. All the team enjoyed the challenge knowing that they would be helping children less fortunate than others.
Lyn Staunton, Variety Development Director, Northwest Region said:
Leonard Curtis Business Solutions are one of our biggest supporters in the Northwest and we are so lucky to have such wonderful people supporting us, we cannot thank them enough.
Photo: (L-R) Dan Booth, Joe Thompson, Tom Bond, Chris Lawton, Lyn Staunton, Katy Lockwood, Sophie Howarth