6th March 2018
Together Trust in Cheadle Receives New Sunshine Coach
Variety and the Morrisons Foundation has presented one of their famous Sunshine Coaches to the Together Trust Centre in Cheadle, Cheshire.
The Together Trust provides specialist education, fostering, residential care, family support and community services for children, young people and adults in the North West of England and surrounding areas.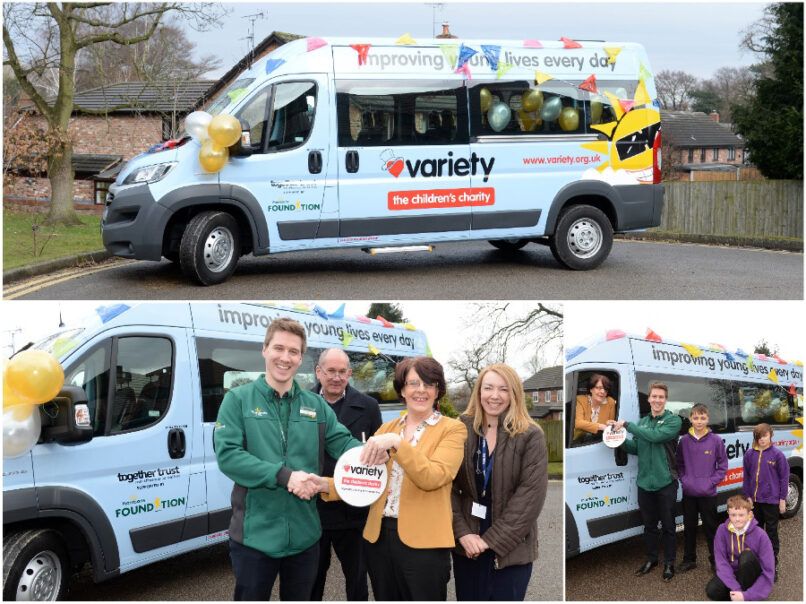 The donation of a new Sunshine Coach will replace the Trust's 14-year-old coach. The new coach will be based at the Together Trust's central campus in Cheadle and will primarily be used for their special schools Ashcroft and Inscape, which cater for young people who have a number of complex needs.
The Sunshine Coach will allow the children that Together Trust support to enjoy activities in their local community, including trips to the swimming pool, the cinema and visiting local parks and attractions. In addition, the Sunshine Coach will be used to provide transport for residential trips to the Lake District and North Wales to specially equipped centres which are fully accessible for children and young people with disabilities.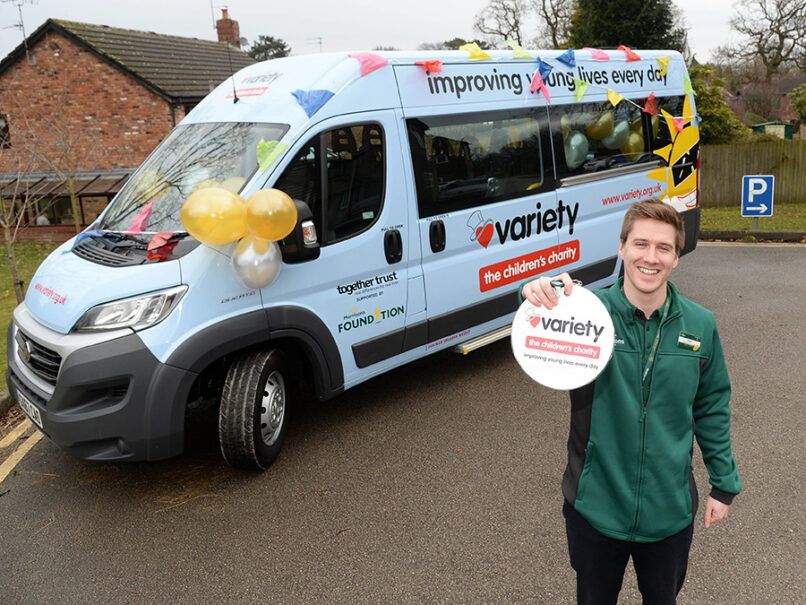 Photo: Sam Burden, Morrisons Foundation Specialist
The Morrisons Foundation supports charities making a positive difference in local communities across England, Scotland and Wales. This is the fourth Sunshine Coach donated by the Foundation. In January 2018, Variety donated their 5,500th Sunshine Coach in the UK.
Mark Lee, Chief Executive, The Together Trust:
"We would like to thank Variety for their generous gift as it will enable us to continue making real differences to real lives. At the Together Trust we support more than 2,000 vulnerable children, young people and adults across the North West. We provide special education, residential services, fostering, family support and community services. For many of the young people we support, transport can often be a real barrier. The Sunshine coach donated by Variety and the Morrisons Foundation will provide a crucial link between the our young people and the local community."
Sam Burden, Specialist, Morrisons Foundation:
"We know that Variety provide important support for children across the region and we are delighted to be supporting their work."
Lyn Staunton, Northwest Development Director, Variety, the Children's Charity said:
"We are delighted to donate one of our Sunshine Coaches today to the Together Trust, who work so hard to make a real difference to young people across the North West."