1st December 2016
The Variety Catherine Awards – 9 Inspirational Winners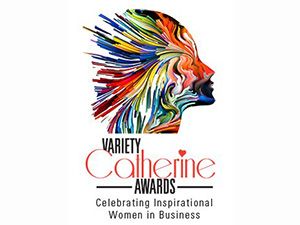 Variety launched a glittering new initiative – 'Variety Catherine Awards', on Tuesday, 29th November at the Grosvenor House Hotel, which was presented by June Sarpong, one of the most recognisable faces of British television.
The event was inspirational for many guests attending and raised a significant amount for many sick, disabled and disadvantaged children across the UK.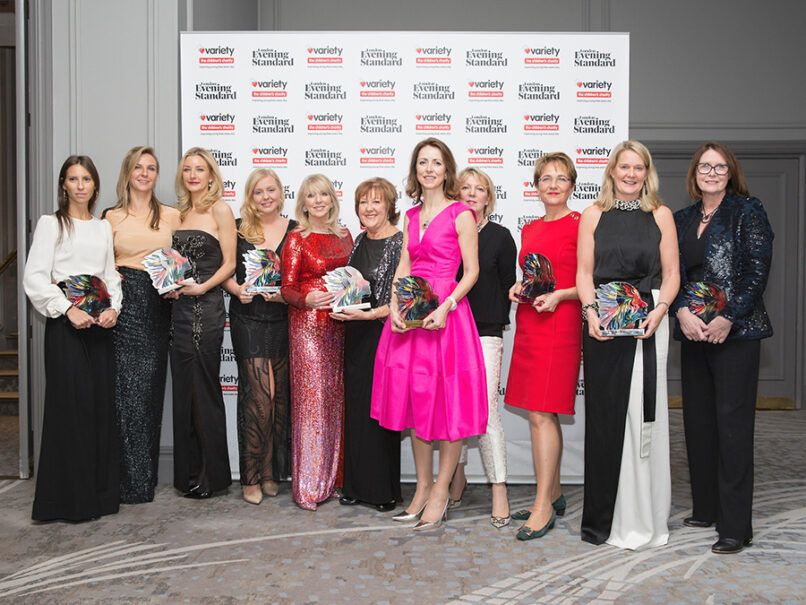 A very special thank you goes to all our nominees and a most special congratulations to Variety Catherine Awards Winners:
Lifetime Achievement Award 2016: Helena Morrissey CBE, Non-Executive Director, Chair of Board of Newton Investment Management
Rising Star Award 2016: Charlotte Pearce, Founder of Inkpact
Entrepreneurial Spirit Award 2016: Anna Richey and Alla Ouvarova, Founders of Two Chicks
Finance and Banking Award 2016: Sam Smith, CEO of finnCap
Entertainment and Art Award 2016: Sonia Friedman OBE, Producer at Sonia Friedman Productions
Retail and Fashion Award 2016: Jane Lewis, Founder of Goat Fashion
Technology and Engineering Award 2016: Martina King, CEO at Featurespace
Professional Services Award 2016: Emily Aldrich and Kim St John, Partners at Aldrich & Company
Inspirational Award 2016: Avril Owton MBE, Director of the Cloud Hotel
A special thank you goes to the Catherine Awards judges: Jasmine Buttar, Business and Economics Unit Editor at BBC, Charlotte Crosswell, Strategic Advisor at NASDAQ, Sahar Hashemi, Entrepreneur and Co Fonder of Coffee Republic, Helena Morrissey CBE, Non-Executive Director, Chair of Board at Newton Investment Management, Lynne Atkin , HR Director for Barclays UK, HR Director for Barclaycard and Head of Central Employee Relations at Barclays Bank PLC , Charlotte Ross, Deputy Editor at London Evening Standard and Debbie Woskow OBE, CEO and Founder of Love Home Swap.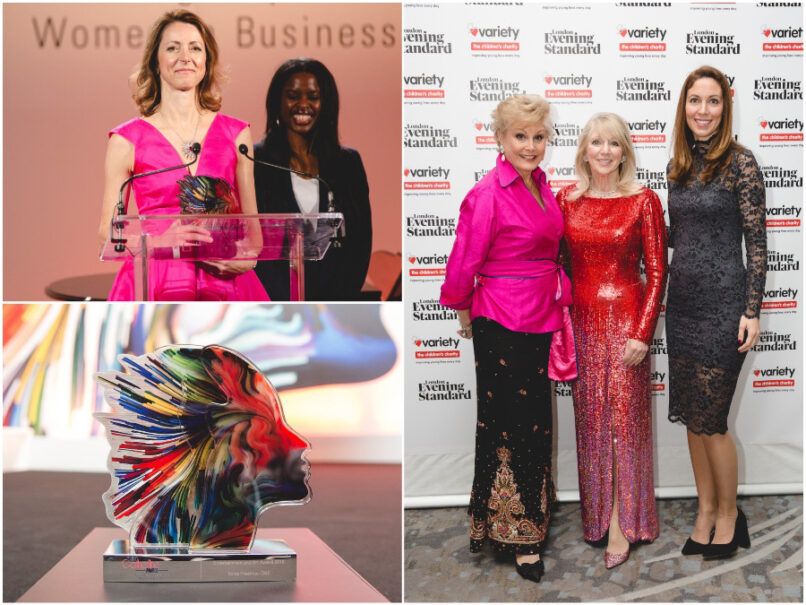 A big thank you to Special EFX Ltd for creating the wonderful awards.
Variety also want to thank to these wonderful friends of the charity: Angela Rippon OBE (television journalist, newsreader, writer and presenter) Emma Crosby (television newsreader and journalist) Cassidy Janson (lead of Beautiful-the Carole King Musical), FUSE (award winning international violinists) and Deleelah (Soul and R&B sensation).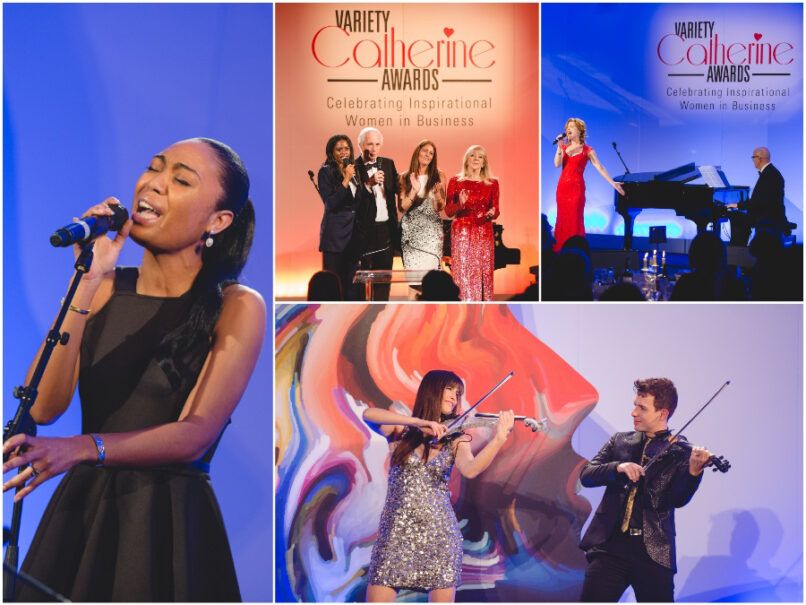 Pamela Sinclair, Chief Barker 2016 said:
"We are extremely proud to establish the Variety Catherine Awards this year and we believe this event will become an important date in the diaries of many women in business across the country. The Charity thanks the London Evening Standard for invaluable media partnership and all who contributed towards a tremendously successful event"
In media partnership with London Evening Standard