17th December 2012
The Savoy Hotel Tea Party 2012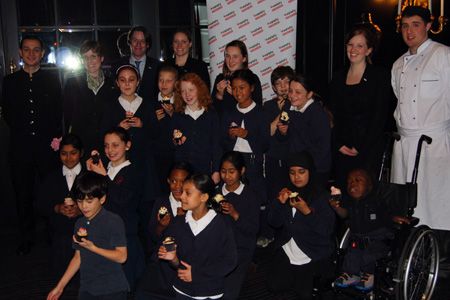 The staff at The Savoy Hotel kindly opened their doors to welcome 15 children and their teachers from a school registered with Variety, the Children's Charity.
They took part in the 'Best Made Savoy Bed Competition' and later were shown by the chef how to decorate a cup cake. The children and teachers were given the opportunity to decorate their own cakes.
The highlight of the event was the afternoon tea, served by the staff who were asked by the children various questions about the different aspects of the hotel including celebrities who had stayed at the Savoy!
The staff ensured the children had a wonderful time and waved them all off with a Savoy goody bag! Thanks were given to Charlotte and her team for such a lovely invitation, their kindness and generosity was a magical start to Christmas for a delighted group of children.