21st October 2015
'the PROPS' Breakfast Raises over £60,000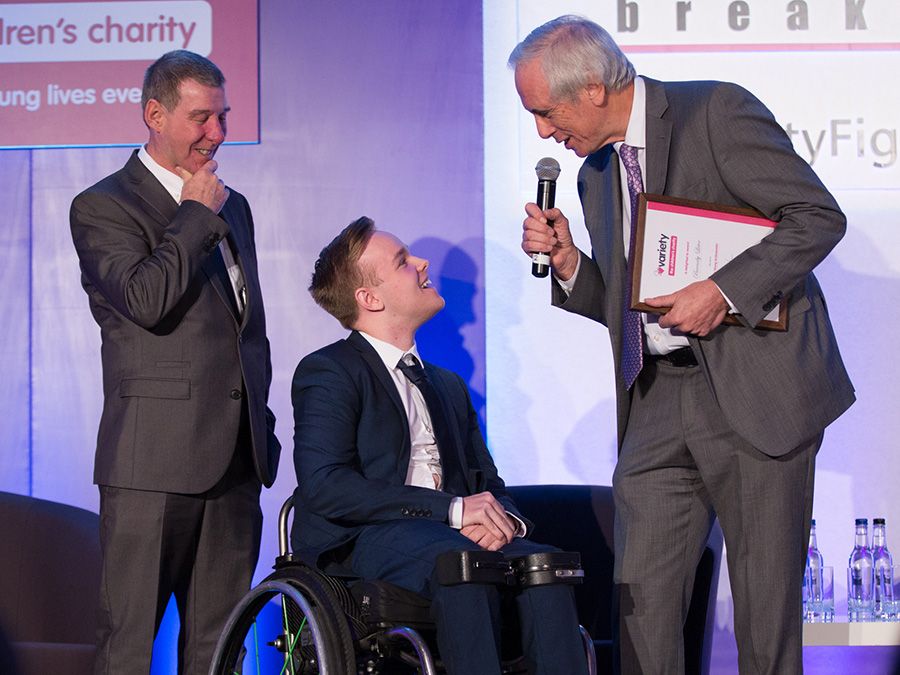 The fifth Variety PROPS breakfast took place on Tuesday, 13th October and raised over £60,000 in the space of an hour and a half at The Dorchester Hotel, Park Lane, London.
The event, hosted by Variety PROPS Breakfast supporter Emma Crosby from Channel 5 News, was attended by over 330 people from across the property sector as well as 16 year old new PROPS ambassador Barnaby Lister, who has been a  wheelchair  user since infancy. Joining PROPS co-founder Neil Sinclair on stage, Barnaby heard that a new custom built chair will be delivered to him next week thanks to the support of the real estate industry.
In a lively Commercial vs. Residential property debate affectionately referred to as #PropertyFightClub, Bruce Ritchie, CEO and founder of Residential Land battled it out against Michael Slade, CEO of Helical Bar, with the crowd ultimately voting to put their money in residential.
The PROPS events have been running for 24 years with proceeds going to Variety to support disabled, disadvantaged children. Since 1992 it has raised over £9 million, which has enabled them to provide more than 2,000 custom built wheelchairs and other essential items to children and young people all round the UK, providing them with a critical passport to independence.
Regal Homes sponsored the breakfast.