24th October 2016
'the PROPS' Breakfast Raises £34,000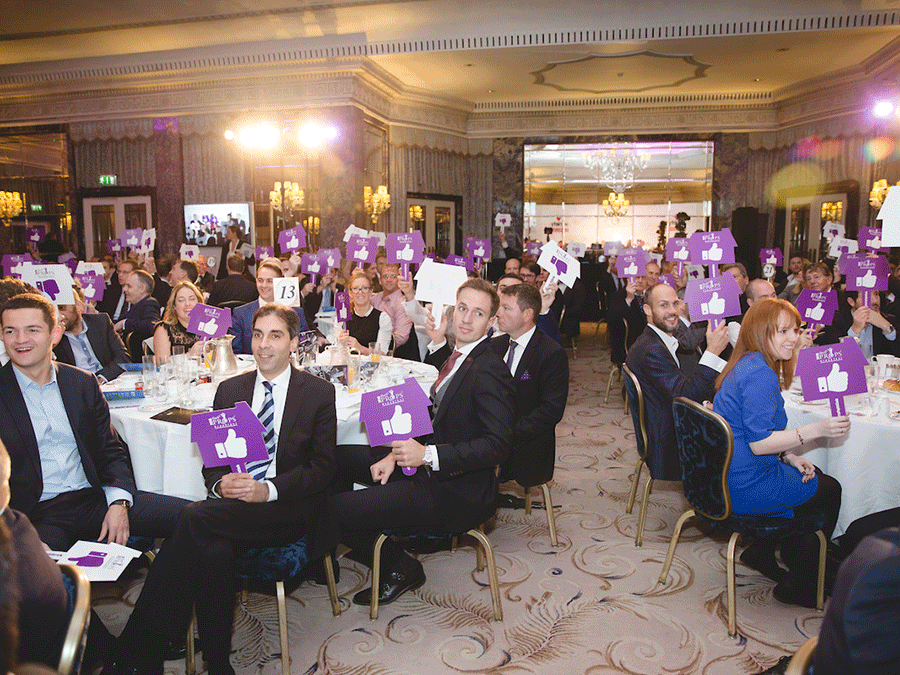 Opened by event co-chair Emma Sinclair, the 6th Variety PROPS breakfast took place on Thursday, 13th October at The Dorchester Hotel, Park Lane, London and raised a staggering £34,000 in the space of an hour and a half.
Hosted by longtime Variety PROPS Breakfast supporter Emma Crosby, breakfast was attended by over 250 people from across the property sector, press and 18 year old Variety wheelchair ambassador, Georgia Rankin. Joining PROPS co-founder Neil Sinclair and event co-chair Candice Sammeroff on stage, the audience heard how Variety and the PROPS have helped change Georgia's life by buying her an £18,000 custom built chair.
In a lively discussion, property titans Mike Hussey, Chief Executive of Almacantar and Steve Norris, Chairman of BNP Paribas Real Estate UK and Soho Estates, talked about the effects of Brexit in this year's Property Fight Club. The event ending with a lively audience Q&A and closing comments from Michael Dean, committee member and founder of Avamore Capital, who shared his personal experience of how a wheelchair can change someone's life.
Stacy Eden, Crowe Clark Whitehill and the event co-chair, said:
"I am proud to be involved in something that makes a real and material difference to childrens' lives – and that of their families too."
The PROPS events have been running for 25 years with all proceeds given to Variety to support disabled, disadvantaged children. Since 1992, it has raised over £10 million. This has enabled them to provide more than 2,000 custom built wheelchairs and other essential items to children and young people all round the UK, delivering them with the critical passport to independence they desperately need and deserve.