23rd July 2014
The Old Hill Festival Blows the Doors Off!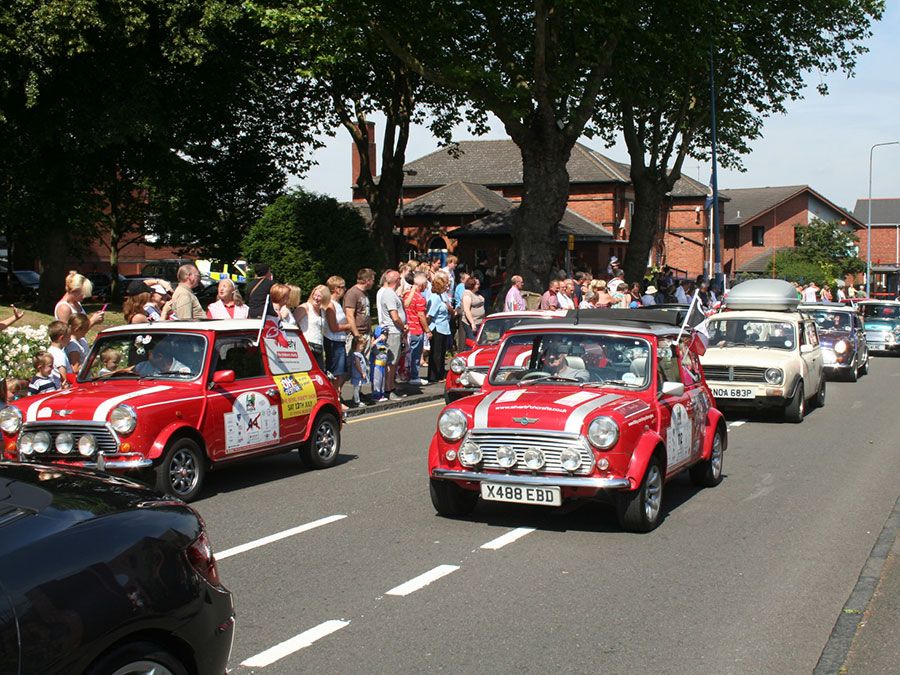 Thousands of people from Old Hill, near Dudley in Worcestershire and the surrounding area, enjoyed the sixth Old Hill Festival which this year included a parade of Mini Cars which later this year will take part in The Italian Job Fundraising Event in Italy.
The festival has raised over £30,000 for charities since the first event in 2009 and the funds raised from this year's Festival, held on Saturday, July 6th, will be used to provide an accessible roundabout for nearby Oak Park School, Brierley Hill. The 40 wheelchair users at the school were desperate for a chance to join their friends in the playground and the roundabout will enable all the children to have fun and play together, encourage communication and promote exercise.
Dave Quinton who headed the organising committee, said:
"It was yet again a magnificent and successful event and so exciting to see so many people joining in the fun and raising money for such a good local cause. I would like to say a big thank you to Martin and Sue Lawton for all their help in arranging for the Mini parade"
They crowds were joined by Maria Petrou, the reigning Miss West Midlands, who along with Ralph Holden, Chair of Variety, the Children's Charity (Midlands Region) was delighted to be part of such a fun day out. Ralph commented:
"Variety is totally dependent on the generosity of the public and to events such as the splendid Old Hill Festival and it was a pleasure seeing a community coming together in glorious sunshine to enjoy all the event had to offer. We can't thank them enough"
The Mini owners who took part will be joining every variety of Mini Car in October when they embark on the 2014 Italian Job run to Italy to raise funds for Variety, the Children's Charity.
The annual Italian Job event began in 1990 and has since then raised over £2.5 Million pounds for children's charities in the UK. Their motto has always been 'raising money for children in a fun way.'
The Italian Job is one of the most enjoyable events on the social motoring event calendar and celebrates its 25th anniversary in 2014. The Italian Job Minis will take part in a navigational rally, taking them off the beaten track where teams will have to find their way using no GPS or maps but following a set of instructions laid out in a road book.
The route will take in the beautiful mountain roads of both Piedmont and Trentino and a drive on the world famous Monza circuit and a very special visit to the Ferrari Museum. There will also be a treasure hunt in Turin and a day of fun and games up on the Lingotto roof top test track as used in the original film!
Registration is still open. Email gsg@italianjob.com to receive and entry pack.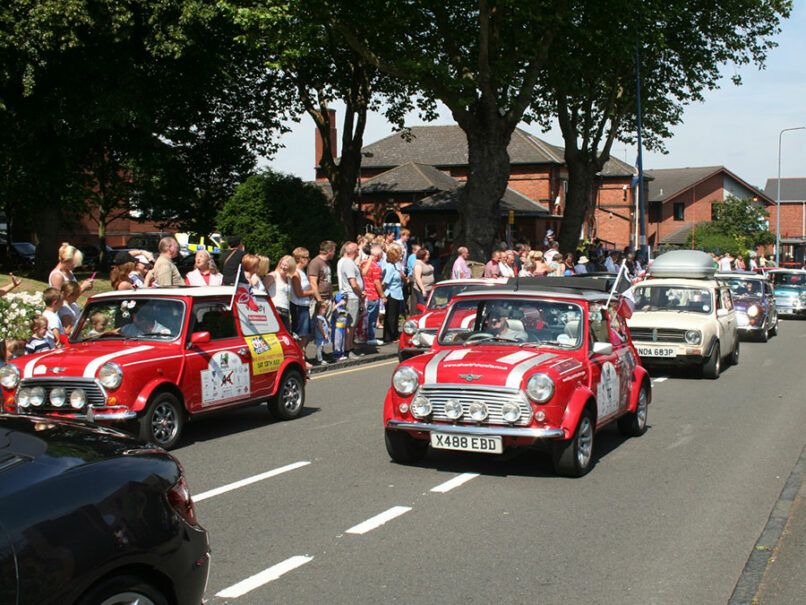 The parade of Minis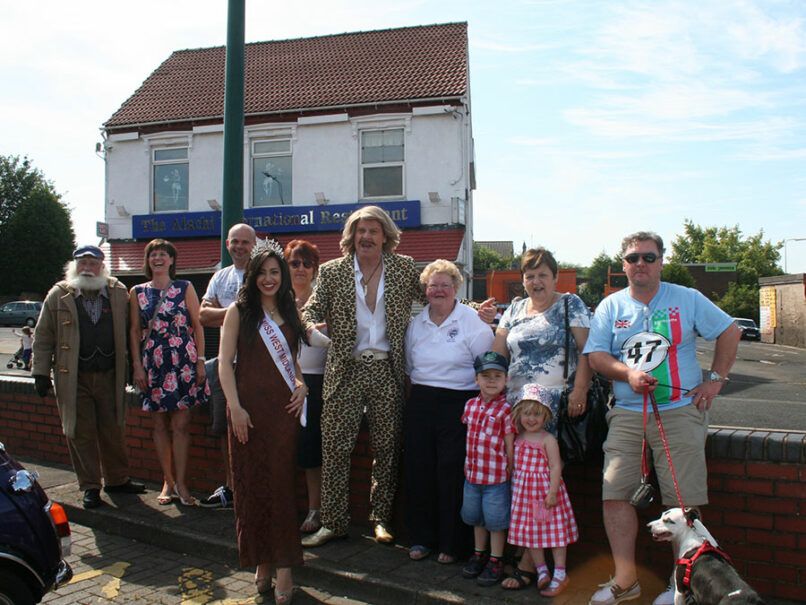 Maria Petrou, (Miss West Midlands) is joined by Birmingham Mini Owners Club members and a lookalike or two!