11th November 2014
The Northwest Region and Weightmans Solicitors Rock the Night Away
North West
In-aid-of Events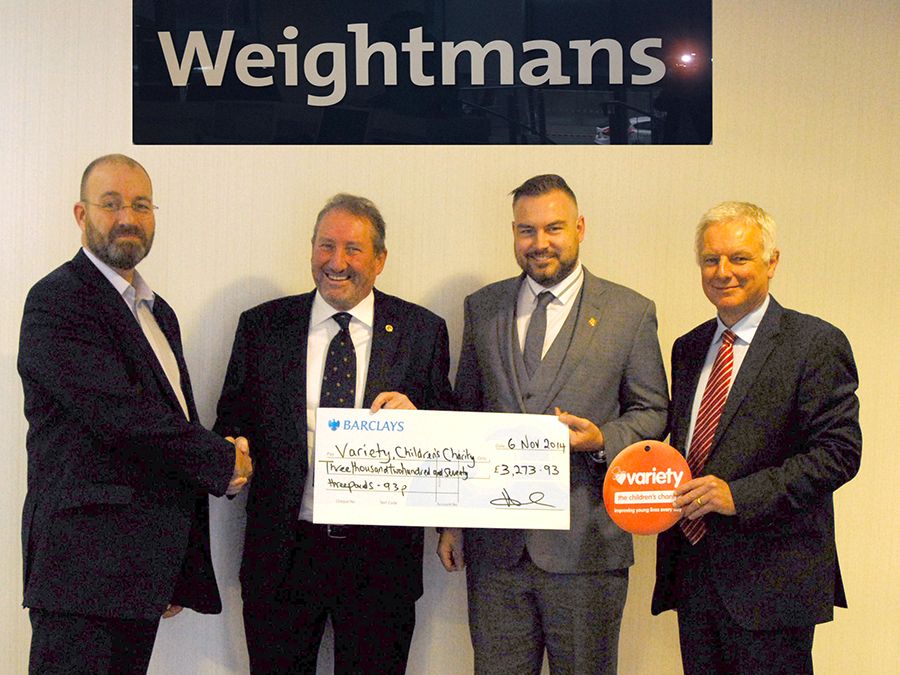 Weightstock is the brainchild of John Thompson of Weightmans solicitors in Liverpool, who this year made Variety their chosen charity, receiving all proceeds from their annual rock event .
The bands are made up entirely of members of staff from Weightmans LLP. Everyone is an amateur musician, drawn from a diverse range of departments including: HR, Admin Assistants, Paralegals, Solicitors and Partners. Over 650 people turn out each time Weightstock rolls out.
This amazing event took place again at East Village Arts Club in Liverpool on Friday 3rd October. The bands listed below made an amazing line-up and raised the staggering amount of £3,274.
Bands:
Nichols & Mahoney
Monty Mayfair
Flat 13
State of Flux
Felix Culus
Swimming in Fear
Tony Cannon, Director of Finance, Peter McDowell, Paralegal, Motor Investigation Unit and John Thompson presented the cheque at Weightman's offices in Old Hall Street, Liverpool to Jim Donaldson, Chairman of the Merseyside Committee.
Northwests Development Director Lyn Staunton attended the event and said:
"It was an event that attracted all ages. The bands were fantastic and would certainly not be out of place on any major stage or TV show. We are delighted that Weightmans have chosen Variety again in 2015 to be their Charity of the year."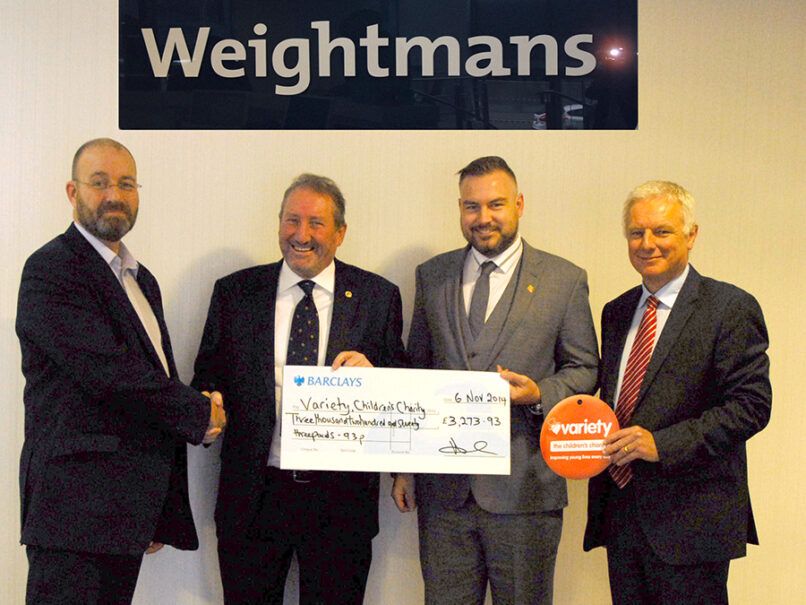 Photo: (left to right) – John Thompson, Jim Donaldson, Peter McDowell & Tony Cannon