31st March 2015
The Northwest Easter EGGSTRAVAGANZA!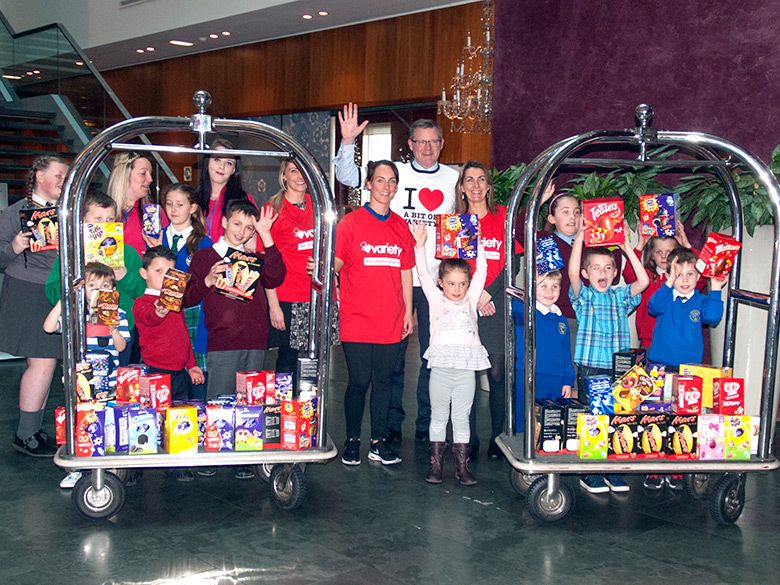 Variety's Northwest office has been hopping with joy this week with the arrival of Easter Eggs from our wonderful supporters at Randstad in Manchester. Over 90 Easter Eggs for children in the Northwest were delivered to Variety and were donated to the children at a very deserving organisation, Women's Aid Domestic Abuse Service in Manchester.

Variety Northwest were also delighted to receive a wonderful donation of Easter eggs from our supporters at the Radisson Blu Hotel in Liverpool. The staff and management of the hotel handed over 100 Easter Eggs to the children of the Our Lost Love Years (OLLY) and treated all of them to pizza and drinks!

Jean Taylor from OLLY's and Theresa Shackley from Women's Aid thanked Variety, the Children's Charity, and its generous supporters who will make this Easter a special one for the children.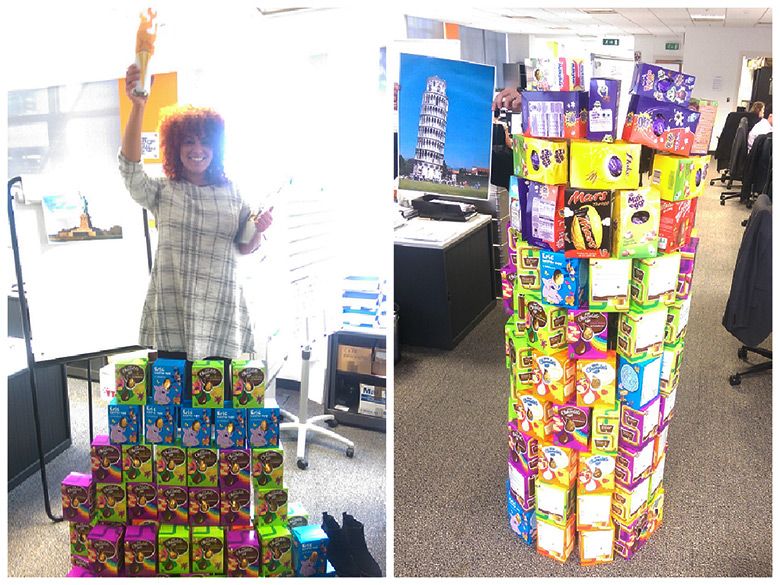 Photo: Rachel Pilkington of Randstad and the Easter Egg Tower collected by Randstad staff.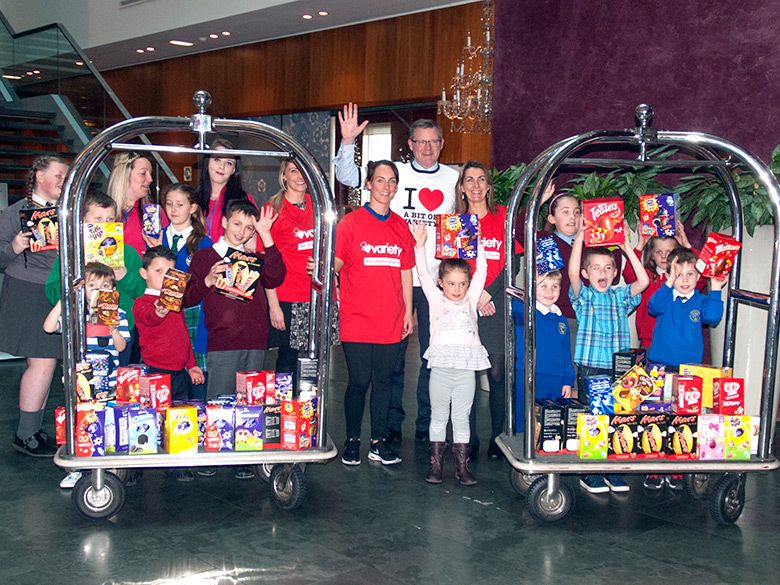 Photo: The Children from OLLYS (Our Lost Love Years) receiving Easter Eggs from the Staff of the Radisson Blu, Liverpool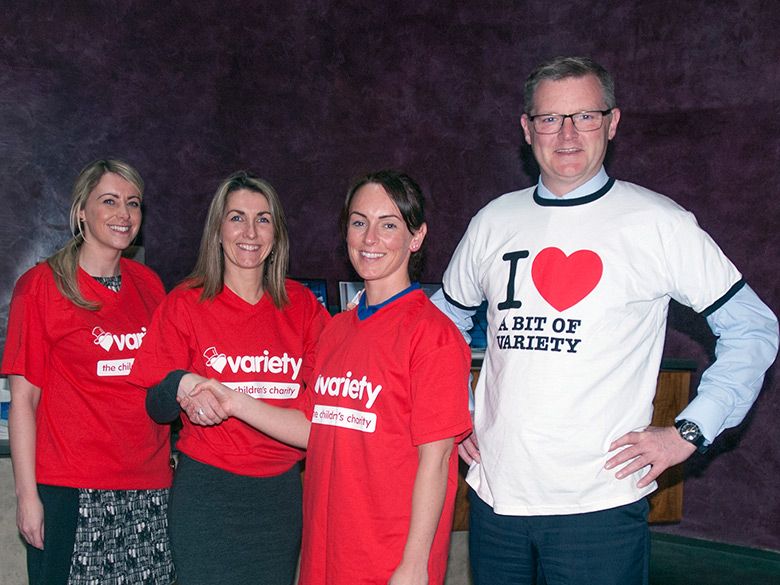 Photo: Sophie Perks, Sam McCleary – Variety Committee Member, Lisa (running the marathon ) and Alistair Risk, General manager of Radisson Blu, Liverpool