24th December 2014
The House Beauty Spa Book Club Raises Funds for Pedal Cycle Ride in Merseyside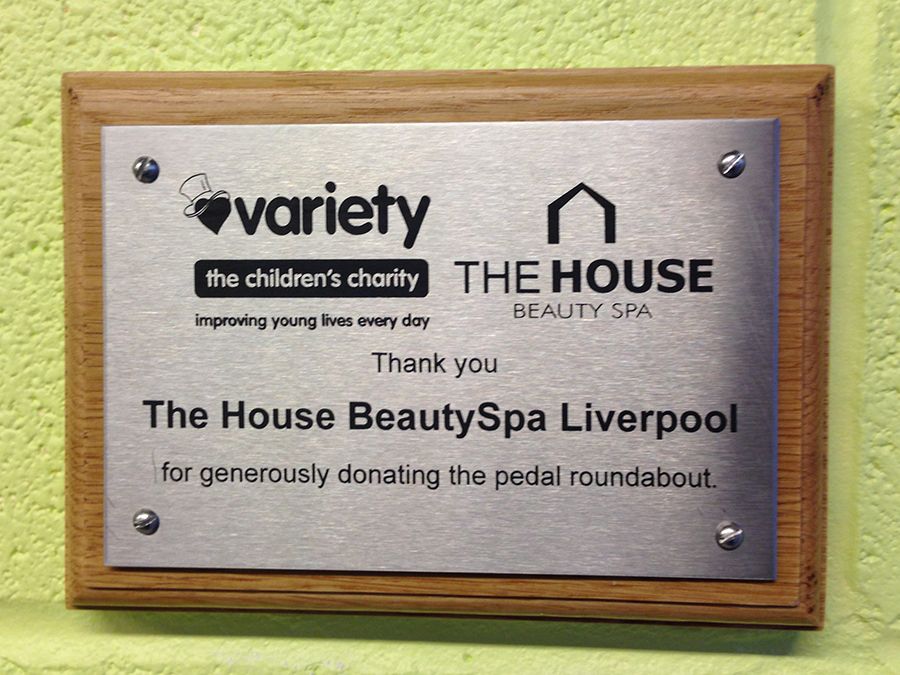 In December 2014, Graham Carnall, Chairman of Variety Merseyside Committee inaugurated a pedal cycle ride for disabled children at the Speke Adventure playground in Merseyside.
Funds raised for this most valuable play equipment came from proceeds donated to Variety, the Children's Charity, by 'The House Beauty Spa' book signings, which took place in Liverpool in 2014.
These book signing have been extremely successful and included a lunch, signed copy of the book and a Q&A session with authors – Martina Cole, Lynda La Plante, Mary Berry, Mary McCartney, Judi Finnigin and Kate Adie so far.
The Speke Adventure playground promotes a positive environment for physical activities, health/ well-being and personal/social development for children between the ages of 8yrs-16yrs.
Mrs Margaret Harrey of 'The House Beauty Spa' said:
"We are delighted to support Variety, the Children's Charity. To see the children of Speke Adventure playground not only enjoy the Pedal Cycle but also knowing it will create physical exercise and promote the wellbeing of the children is an added bonus.
Graham Carnall, Chairman of Variety Merseyside Committee said:
'The House Beauty Spa' and Margaret Harry have been the most wonderful supporters to the children of Variety in Merseyside for many years and we are delighted to hear that more book signings are planned for 2015."