27th June 2022
The Bingo Association donates Sunshine Coach to Newfriars College in Stoke-on-Trent
North West
Sunshine coaches
Press releases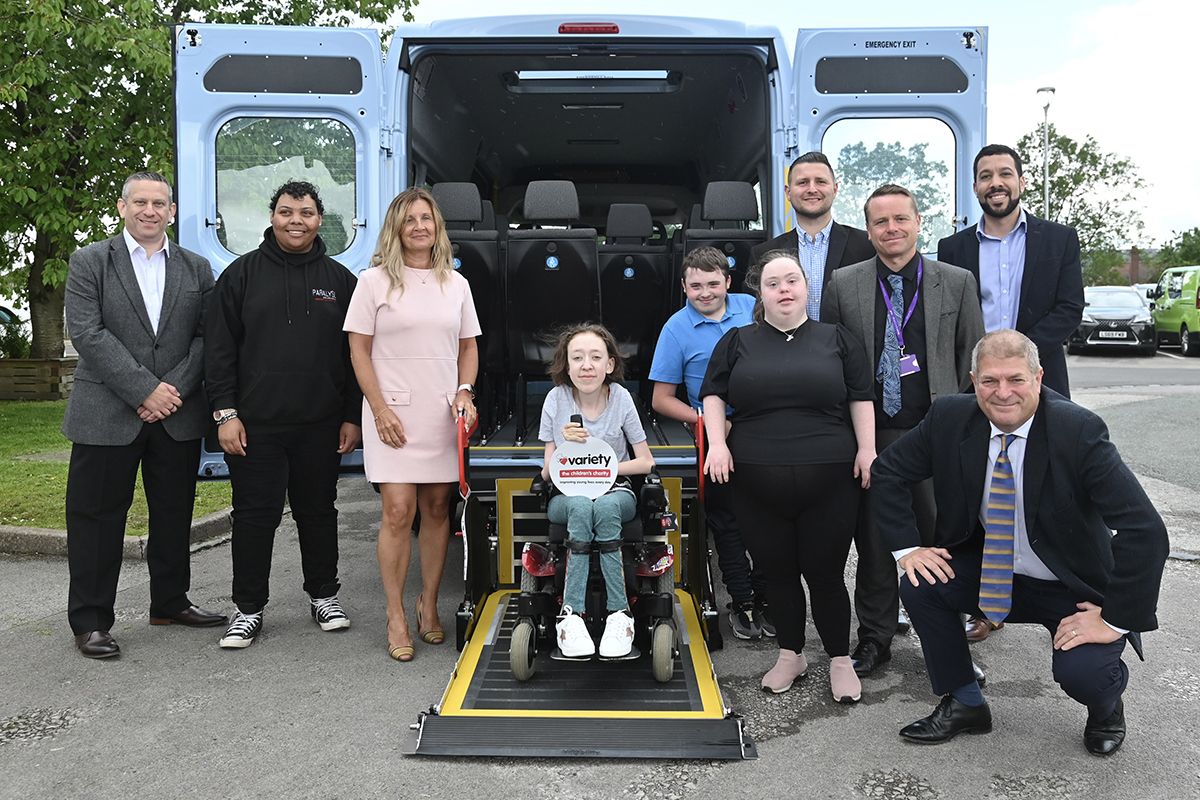 Also in attendance at the presentation were Mark St Clair and Rebecca Taylor-Bell from Buzz Bingo alongside Anthony Riddell who is the manager of the local Buzz Bingo in Fenton.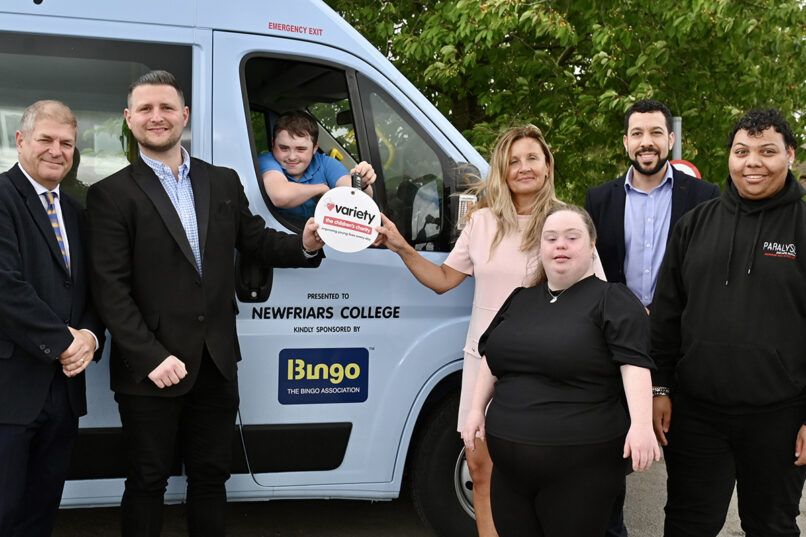 Newfriars College is a specialist independent college in Stoke on Trent that provides education for pupils with special educational needs, aged 16-25. The students' needs include a range of physical, learning, medical and sensory needs. The Academy runs three full busses, five days per week. It needs this additional minibus to provide personalised curriculum inclusive of daily visits to the local community, voluntary employment providers and educational tours in addition to general transportation of the students to and from college.
The new Sunshine Coach will be used every day to take pupils on educational trips, sports activities etc. The coach will also help the school provide access to other colleges, and support work-related experience so the students could develop independent living skills and become more fully integrated into the community.
Variety's Sunshine Coaches have helped improve the lives of thousands of disabled or disadvantaged children across the UK. The coaches enable schools to take children on education and recreational days out allowing children to explore places they would otherwise never have visited.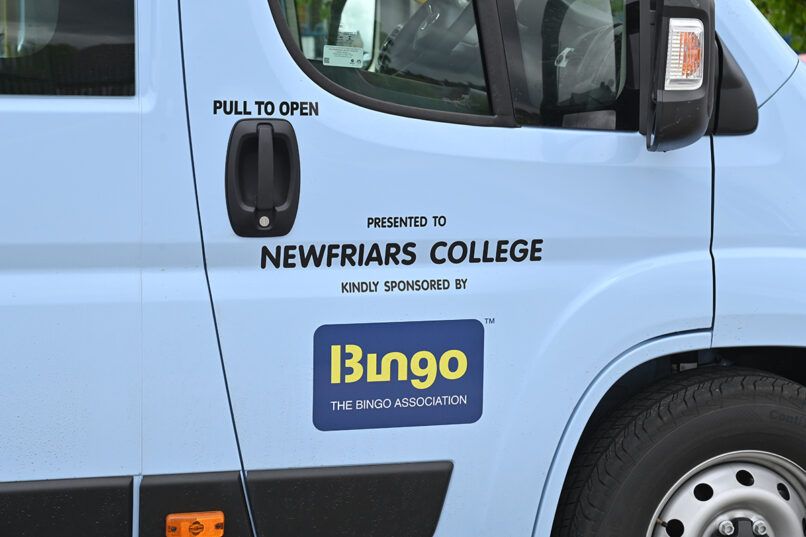 Rob Millington Head of Newfriars College said:
"We cannot express enough our thanks and gratitude to the Bingo association for sponsoring the bus. This will impact on the lives of so many young people with special educational needs and disabilities and will give our students access to the community and places which they normally would not get the opportunity to explore. At Newfriars college we are continuously promoting 'Preparation for Adulthood' and the sponsorship from the Bingo association will enable young people to develop their confidence, independence, social and communication skills. The bus will enable once-in-a-lifetime experiences including residential trips and holidays and help create many special memories. Everyone at Newfriars would like to say a huge thank you to the Bingo association and Variety for helping to improve lives every day!"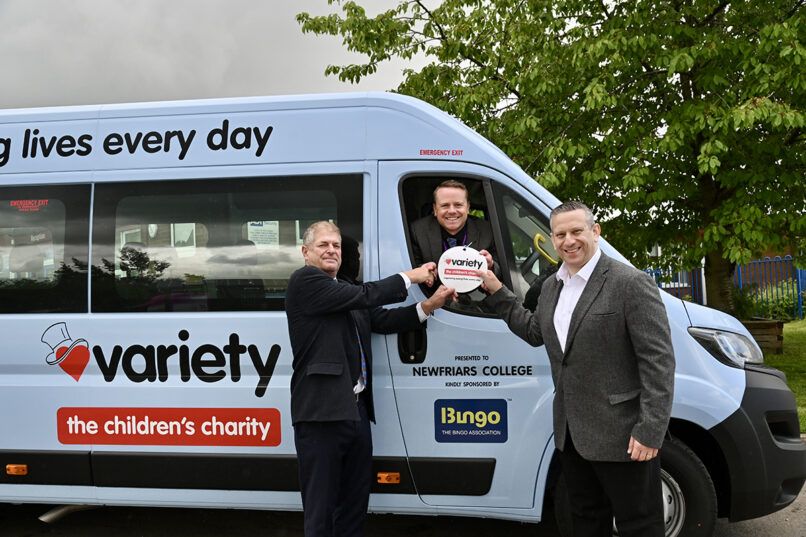 Louise Davidson, Senior Corporate Partnerships Manager at Variety said:
"We are delighted to present one of our Sunshine Coaches today to Newfriars College and would like to thank The Bingo Association for their huge generosity in making this possible.
Every new Sunshine Coach on the road is a step towards our goal of improving the lives of disadvantaged and disabled children across the UK. These coaches enable children and young people to get the most out of school life by providing access to recreational facilities outside of the school environment that they would otherwise not have the opportunity for.
The support of The Bingo Association's members and customers has funded 31 Sunshine Coaches in the past five years, making a real and tangible difference to thousands of disadvantaged and disabled children around the UK."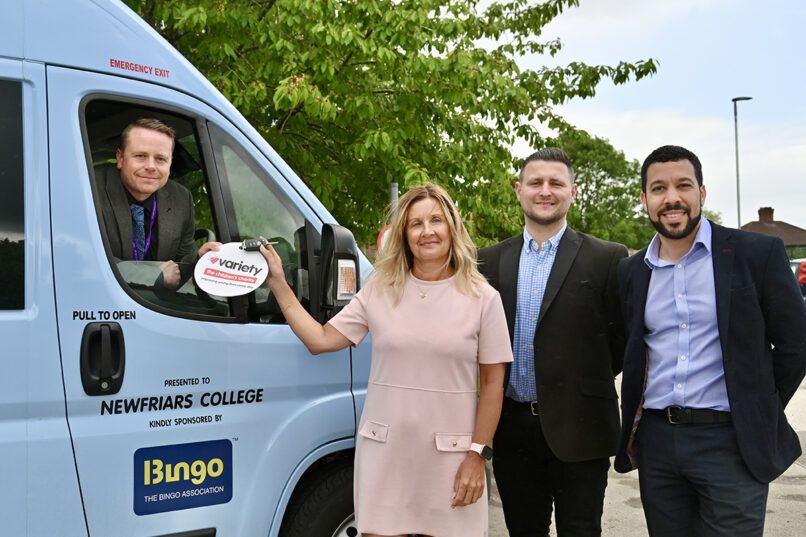 Miles Baron, Chief Executive of The Bingo Association said:
"I would like to thank Buzz Bingo who are present today, for the incredible support and generosity of their customers and staff. Customers from bingo clubs across Great Britain such as Buzz have made this very worthy donation of a Sunshine Coach possible.
"We have now raised £1.6 million for Variety in the past five years – a truly incredible amount – and it is brilliant to see that this has such a fantastic, direct impact on improving the lives of thousands of disabled and disadvantaged children around the UK."