24th June 2019
The Big Build Project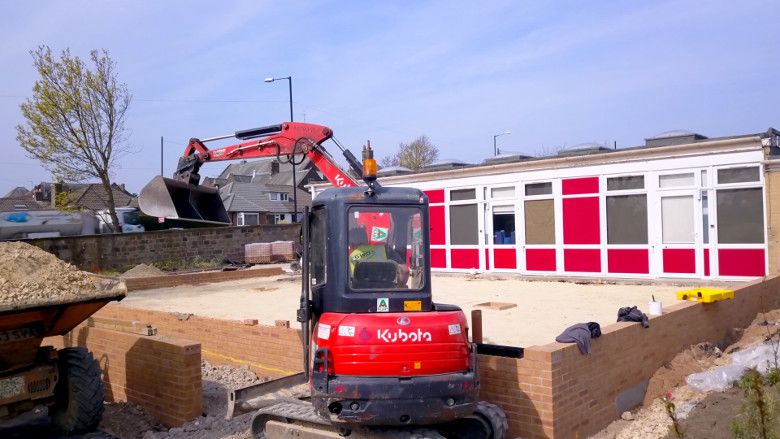 We would like to give special thanks to everyone involved in the Big Build project to date
Our special thanks go to Kier Group, Sir Robert McAlpine, Bruntwood, Ask Building Control, Re-form Landscape Architecuture, Stonebridge Homes, Gent Visick, Moda Living, The HACS Group, Quod, Edward Architecture, Gardiner & Theobald, JPG, Gavin Jones Ltd, Barratt Homes, BCEGI, Marshalls, Enjoy Design, Johnsons of Whixley, Bettys & Taylors of Harrogate, Lithos Consulting, FastSource, WSH Services, GMI, Shed, JP Wild, GRK Civils, Town Center Securities, Endless, Stuart Milne, Durkins and Caddick Group.
The story of the Big Build
Variety, the Children's Charity, works closely with many amazing schools in challenging circumstances across Yorkshire. We have witnessed, first-hand, their insufficient means and desperate need for facilities. The severe lack of resource is sadly hindering incredible, dedicated teaching staff from helping their pupils reach their full potential.
In January 2017, Variety visited Springwater Special Educational Needs School, in Harrogate. It was immediately apparent how passionate the teachers were about the school, its pupils and the level of care given to each and every child. The school was a small building with very limited outdoor space and it was clear what impact the school's limited funds and space was having on the environment and equipment they were able to offer their pupils. It was after this visit that Variety set their sights on addressing the urgent needs of Springwater, however, the level of support and investment required to improve the school's provision was unfortunately far beyond Variety's initial reach and so, the 'Big Build' was born.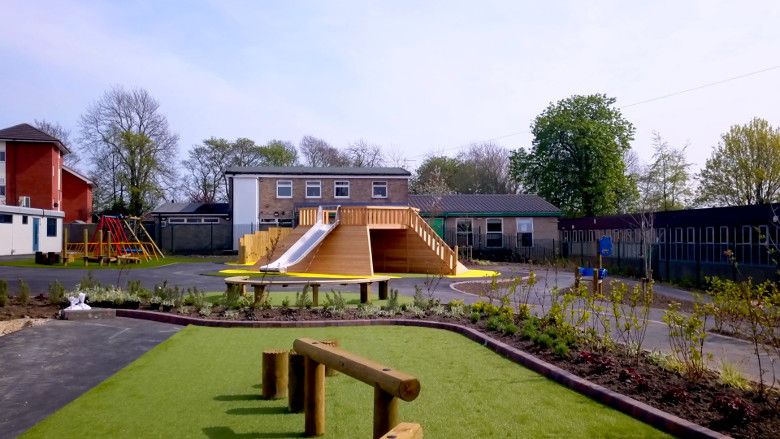 At the annual Yorkshire Property Awards, attended by 1,000 guests, Variety called upon the resource, time, expertise and supply chains of the commercial property sector to complete a three phase project at Springwater. Phase 1 of this project; to create a state of the art sensory room and soft play area, was completed in 2018. Phases 2 and 3; an all-inclusive playground and a purpose built rebound therapy facility, costing just short of £1million are due for completion in early September 2019.
The response we received was truly overwhelming. The voluntary group of incredible individuals and companies from the Yorkshire Property Sector have fundamentally changed the lives of 77 of North Yorkshire's most profoundly disabled children and transformed what was a very tired, under resourced and outdated school into a state of the art environment where staff are re-energised to teach and children excited to learn.
Sadly, however, Springwater is not an isolated case. There are multiple special needs schools across Yorkshire that are desperately lacking in resource and their only hope is the Variety Big Build.
In May 2016, following a section 5 OFSTED Inspection, Green Meadows Special Educational Needs School in Guiseley was judged to be inadequate in all areas, including safeguarding and was duly placed into Special Measures. A new leadership team was deployed to the school and the change of culture has had a profoundly positive impact on the pupils. However, they can only take the school so far with the very limited resources they have and they are now relying on Variety and the 'Big Build' to give their pupils what they vitally need.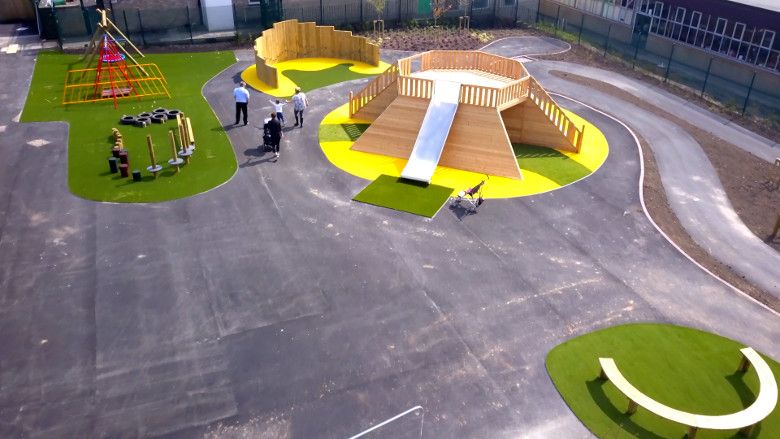 The project at Springwater is a fantastic example of what can be achieved when the private, public and third sectors work together, with works already being set in motion at Green Meadows. These Big Build projects have only been possible thanks to the incredible people that so generously put their hand up to get involved and play their part in these transformative, legacy projects which will benefit not only the children now, but for generations to come. However, wouldn't it be wonderful if our legacy grew beyond these individual projects and was actually to transform Special Needs Education across the whole of Yorkshire, ensuring that all children, now and in the future, are given the vital tools and resources to become the best versions of themselves.