3rd April 2023
Team Variety Takes on The London Landmarks Half Marathon 2023
Fundraising
Sporting challenges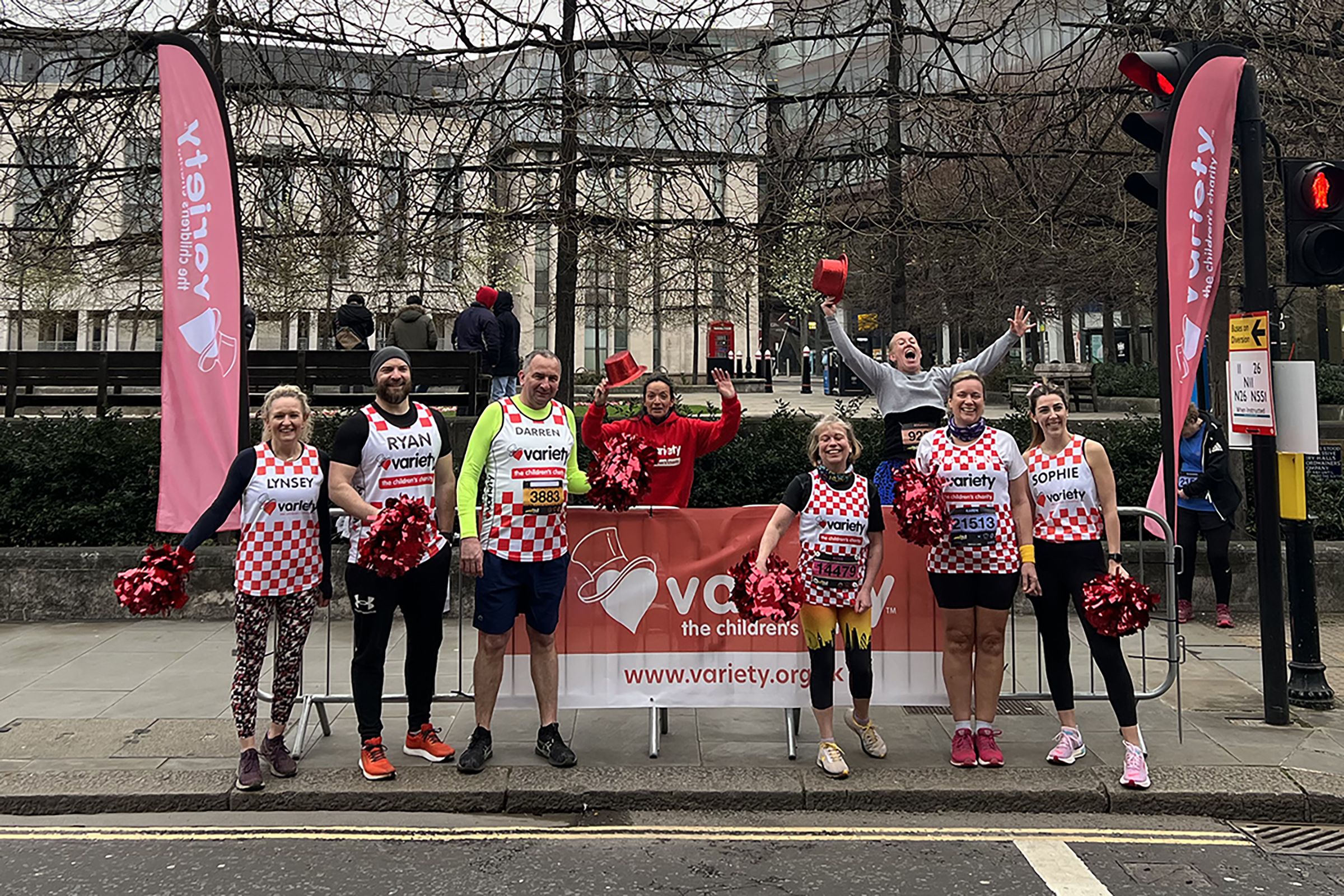 The London Landmarks Half Marathon takes runners through the City of London and the City of Westminster, past historic landmarks including St Paul's Cathedral, Somerset House, and Big Ben.
Our fantastic team of runners were: Karen, Rosie, Hannah, Lynsey, Ruth, Ryan, Sophie, and Darren.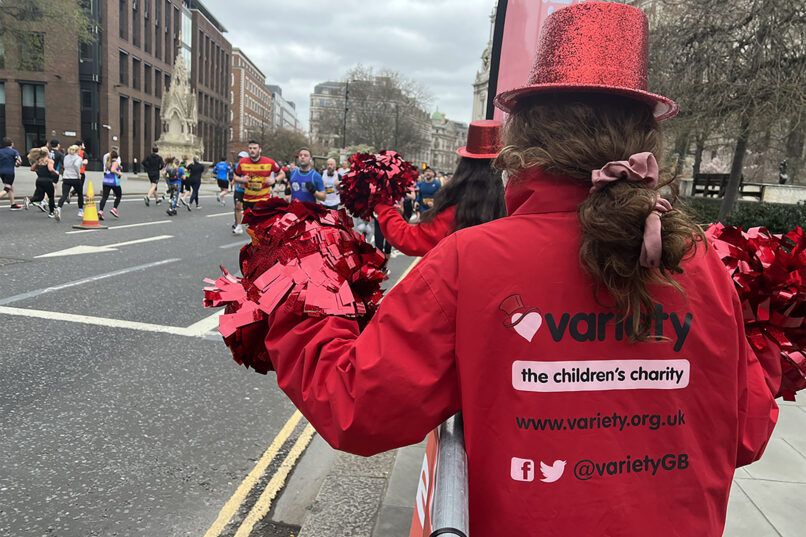 The weather was kind to our runners, who had ideal running conditions all the way to the finish line. The Variety team were there in full voice, providing support from our cheer point along the route. Sarah, Challenge Events and Community Fundraising Officer, said:
It was wonderful to see all our runners passing the cheer point. Taking on a half marathon is no easy thing, and everyone at Variety really appreciates the hard work and dedication of our challenge participants. Not only have they raised a phenomenal amount of money to help us improve the lives of disabled and disadvantaged children, but they've also achieved an amazing accomplishment!

Ryan, Darren, and Lynsey
Runner, Darren, said:
I'm so glad I took part in the London Landmarks Half Marathon! It was an incredible day and I got to run with my sister, Lynsey, for the first time, which was great. It's such a unique way to see the sights of London – it's like doing all the sightseeing in one day! And it's fantastic knowing the team raised a fabulous amount of money!
Runner, Sophie, said:
This year, I ran the LLHM for Variety GB – their tireless work for children in need across the UK is truly inspiring. Taking on this challenge has been a great way for me to spread awareness amongst friends, families, and colleagues, and get some much-needed funds and support for Variety GB!
Everyone at Variety would like to thank all our London Landmarks Half Marathon runners for their incredible support!