28th April 2015
Team Variety Take on the London Marathon 2015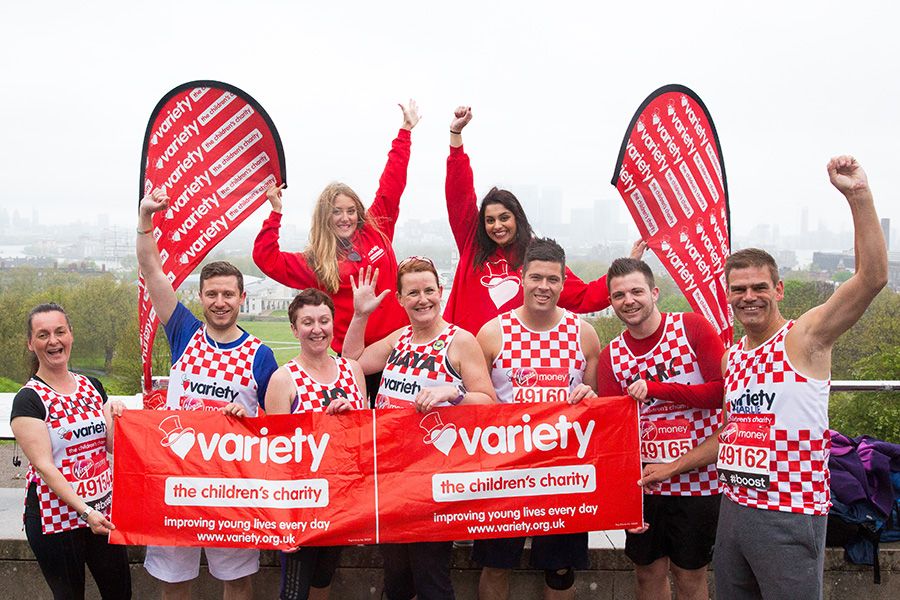 More than 38,000 runners confirmed their space to jog and run in this year's London Marathon and with a fantastic team of 18 runners from Variety, the atmosphere couldn't have been more perfect to motivate our team across the finish line.
All runners managed to finish the course in under 5½ hours, with some having never taken part in a run ever before!
Greeting our runners at miles 14 and the last mile of the route was a 30 strong team of Variety volunteers who had turned out to cheer, providing much needed encouragement and hugs where needed. Once the Variety runners had crossed the line, they returned to an exclusive post party reception and were treated to a sports massage as well as complimentary food and drinks.
Chief Barker, Jason Lewis said:
"I'm so impressed by the dedication of all of our runners who spent months training and raised so much money to help so many deserving children. Our thanks go to all involved who helped make the day such an outstanding success."
The total amount is yet to be announced but, with an impressive £47,000 raised so far, we can't wait to find out what this will be and how this money can make a real difference to the many lives of children with whom we work.
If you are interested in taking part in next year's Virgin Money London Marathon, please contact community@variety.org.uk to register your interest.