15th June 2018
Sunshine Coach Brings Cheer to Thomas Bewick School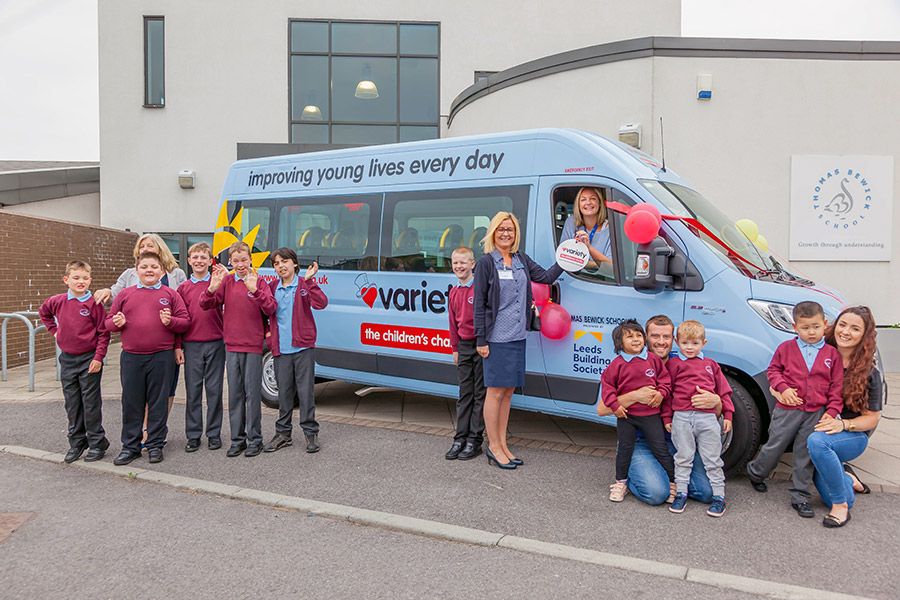 The brand-new Sunshine Coach funded by Leeds Building Society replaces the school's existing minibus, which has been well used for 15 years to transport pupils into the community.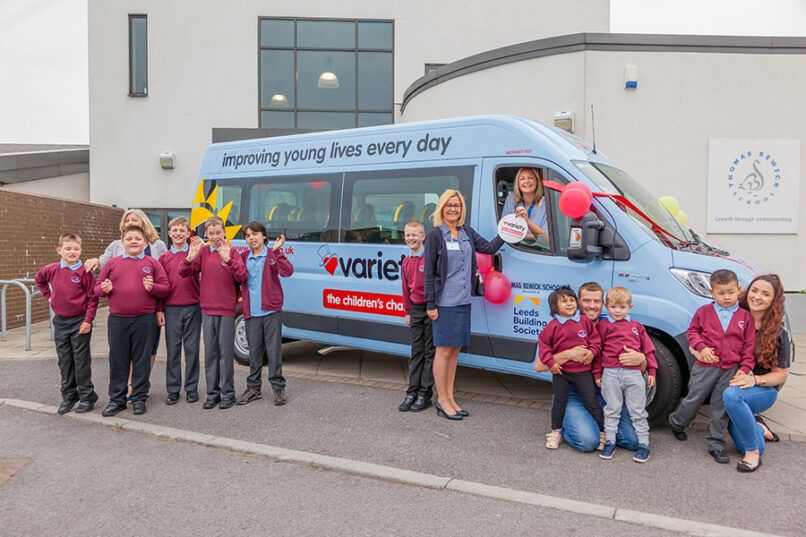 The Thomas Bewick School is an all-age specialist provision in Newcastle for 180 children and young people, from three to 19 years, with autism and associated communication, interaction and inclusion difficulties.
The coach will be used five days a week to take the children to swimming lessons, horse riding lessons, museums, cafes, parks, beaches and more. These activities provide the children with positive social situations to help them develop social skills and confidence.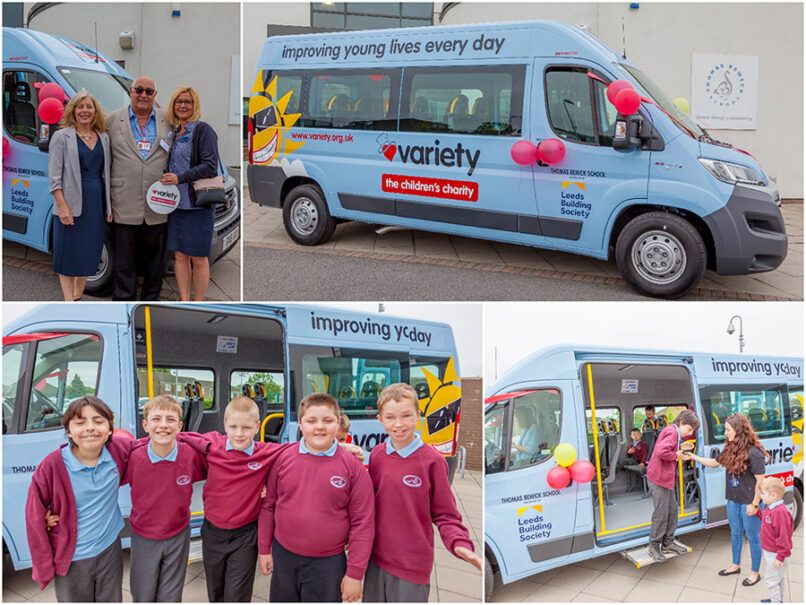 Diane Scott, headteacher, of The Thomas Bewick School, said:
"Our school is delighted to receive a new Sunshine minibus from Variety, and would like to thank Variety and the Leeds Building Society for their generous donation. Having this new minibus allows us to continue to give our pupils the opportunity to access the wider community and this in turn contributes towards their becoming independent learners. We currently have 6 minibuses and will be looking to retire our oldest, longest serving bus. Our pupils and staff appreciate the donation of a new minibus and are grateful for the continued opportunities it will help to provide to our school."
The Variety Sunshine Coach is the fifth to be donated by Leeds Building Society thanks to its members using the Society's 'Your Interest In Theirs' scheme.
Through Your Interest In Theirs members can give the pence amount of interest earned each year through their Leeds Building Society savings accounts to charity.
Luke Wellock, Corporate Responsibility Manager at Leeds Building Society, said:
"Our members have made a significant contribution to our fundraising efforts for Variety over the years. This is the fifth bus to be donated to organisations across the country that make a difference to people's lives."
Colleen Ettridge, Head of Fundraising at Variety, the Children's Charity, said:
"We are very grateful to Leeds Building Society and its members for providing The Thomas Bewick School with a Variety Sunshine Coach. The coach will enable children and young people with special needs to get the most out of school life by accessing learning and recreational facilities outside of the school environment."
If you are interested in sponsoring a Variety Sunshine Coach and would like to find out how this works, please contact colleen.ettridge@variety.org.uk