21st July 2014
Sunshine Coach A Lifeline For 'Classroom In The Countryside'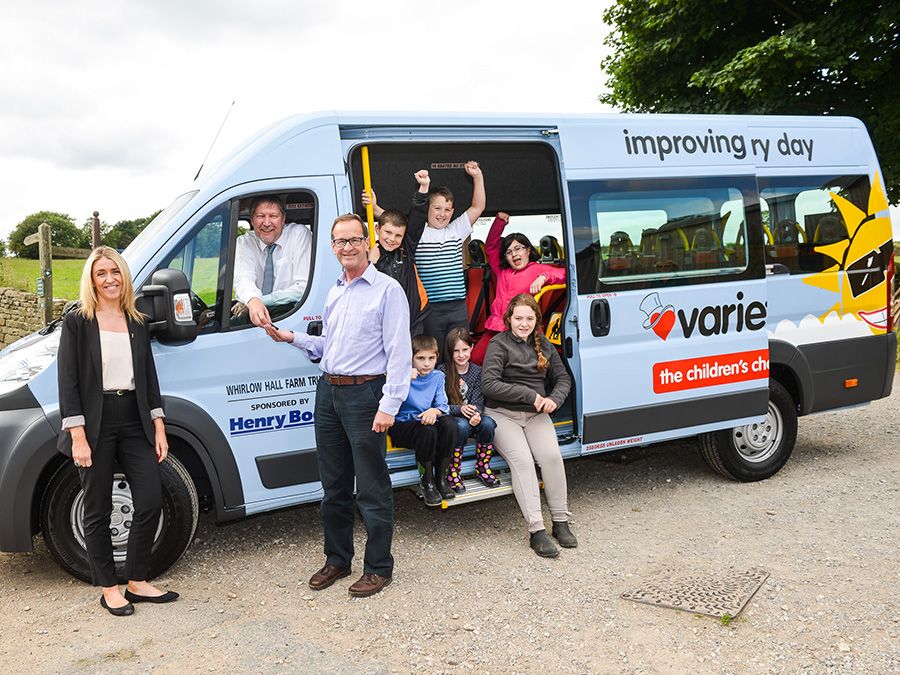 A brand new Variety Sunshine coach, which was presented to Whirlow Hall Farm Trust in Sheffield by Henry Boot, will enable school children from 'inner city' areas and with additional educational needs to come and enjoy learning in a 'classroom in the countryside'.
Whirlow Hall Farm Trust is a 'Queen's Award' winning educational charity which welcomes over 10,000 children and young people a year to learn about farming, food and the environment through getting 'hands on' with farm jobs and undertaking curriculum themed workshops.
Trust Fundraiser, Lynn Smith said:
"On a daily basis we transport children to and from the farm. As well as Sheffield, we also draw youngsters in from across Yorkshire and the surrounding counties, who often attend schools with squeezed budgets and whose parents have little disposable income.

"We are extremely grateful to Variety, the Children's Charity and Henry Boot whose generosity will help us to continue to provide our young visitors with an unforgettable experience – for many of them it will be the first time they will have visited a farm or the countryside."
Photo: (in driving seat) John Sutcliffe, Finance Director Henry Boot Construction handing over keys of the new Variety Sunshine Coach to Whirlow Hall Farm Trust.