28th April 2015
Strathendrick Rotary Classic Car Tour – 'Drive It Day'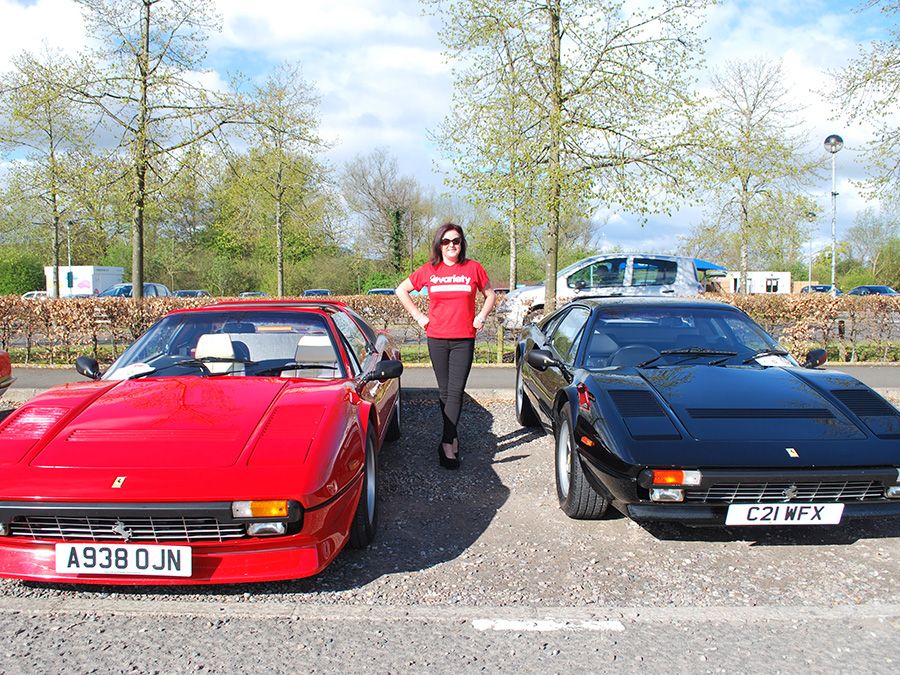 Over 80 classic cars took to the road this year as part of the 9th Classic Car Tour organised by Strathendrick Rotary Club.
A spectacular array of classic vehicles such as E Type Jaguars, MGs, Morgans, Bentleys and many more were flagged off from Dobbies Garden Centre, stirling on their 150 mile tour through the stunning Perthshire countryside, culminating in prize giving and high tea at Culcreuch Castle.
Variety Scotland would like to say a huge thank you to organiser Joe Norman, sponsors Graham and Janice Johnston of SMS Tyres, Stirling, Strathendrick Rotary Club and all the entrants that took part.
Lynne Smyth, Fundraising & Marketing Manager from Variety Scotland said:
"It was a fantastic turn out and it was lovely to meet some of the participants and a great honour to help with the flagging off! We fully appreciate the amount of hard work and effort that goes into making this event such a great day. We are very grateful to everyone involved for raising money for Variety, the Children's Charity".