5th June 2015
Stonegate receives Variety International Corporate Award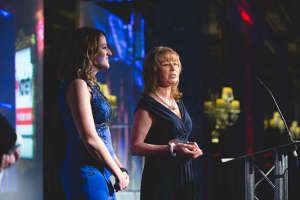 The award was presented to Stonegate Pub Company by Variety's Chief Barker, Jason Lewis.
The award is in recognition of Stonegate Pub Company's hugely successful fundraising campaign 'Britain's Biggest Pub Tour' (BBPT) which raised just over £326,000 for the charity last summer.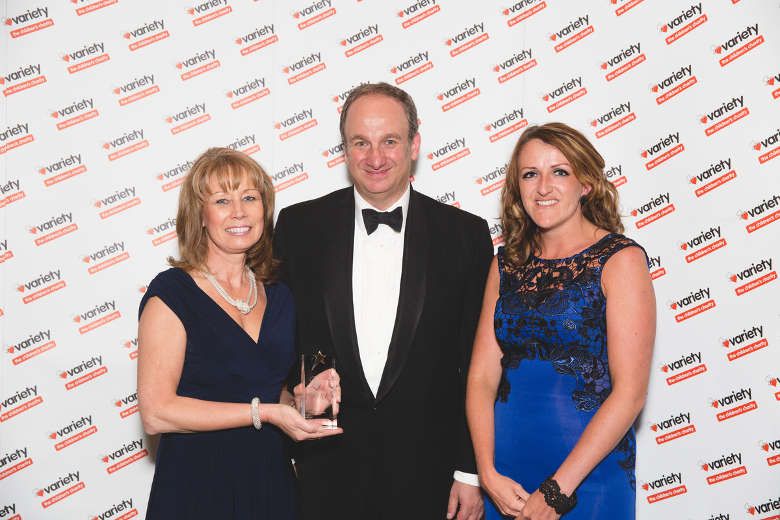 Photo: Suzanne Haydon, Head of HR, Jason Lewis, Chief Barker, and Vanessa Newins, Learning & Development Co-ordinator with their Variety International Corporate Award
The award was presented to Suzanne Haydon, Head of HR for Stonegate Pub Company and organiser of BBPT at a ceremony held at The Dorchester Hotel. Two beneficiaries of funds raised by the company, sisters Joy and Miriam Haizelden were in the audience to see Stonegate receive their award. The girls have received basketball wheelchairs which are enabling them to take part in international competitions.
In her speech Suzanne thanked Variety, the Children's charity for the award adding:
Britain's Biggest Pub Tour started out as dream idea, to travel the length and breadth of Great Britain stopping at each of our pubs en-route to do what we knew they did best, create events and parties to raise money for charity. Our financial target of £100,000 was surpassed in the first five weeks of the five month tour as our teams and customers got behind the campaign every step of the way. We are truly proud of the achievements of our 12,000 employees. This confirmed what we know to be true, the British pub really is at the heart of every community.
A giant 'Pledge Passport' was passed from pub to pub visiting every one of Stonegate's 620 pubs within its estate. Each pub team was challenged to transport the passport onto the next pub using whichever unique method of transport they wished with the aim to raise money for the charity as they went. From water skiing to helicopter rides and from barrel rolling to zip-wiring, the passport was transported in hundreds of different ways. Meanwhile the teams wore fancy dress along the way!
As a result of the success of Britain's Biggest Pub Tour seven Variety Sunshine coaches have been presented to schools and community groups across the UK, a brand new adventure playground built for a special needs school in Liverpool and bespoke wheelchairs and specialist equipment have been donated to children and young people.