19th October 2022
Stockport School Gifted Sunshine Coach by Geddes Family 
North West
Sunshine coaches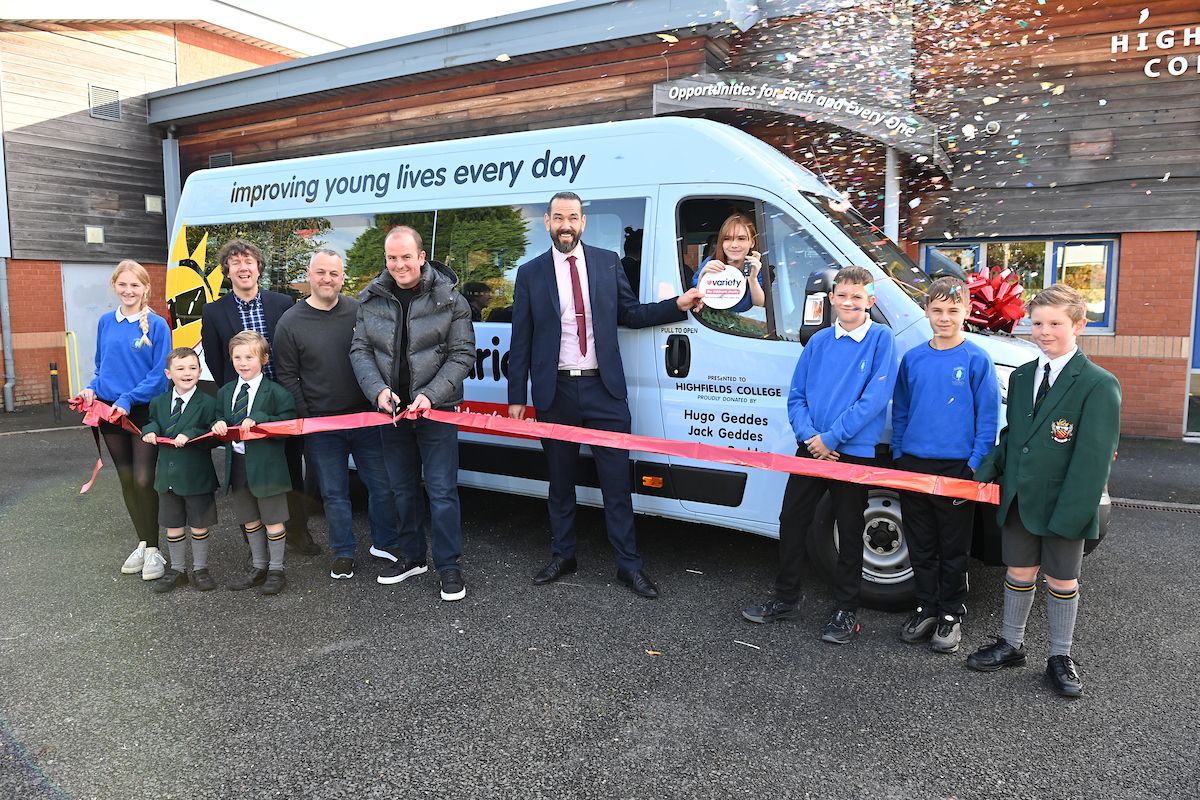 The new Variety Sunshine Coach was donated by Andrew Geddes, Vice Chair of Variety Patrons, in the names of his grandsons, Hugo, Jack and Hudson . The boys were excited to attend the coach presentation at Highfields College to hand over the keys and were very proud to see their names written on this new Sunshine coach.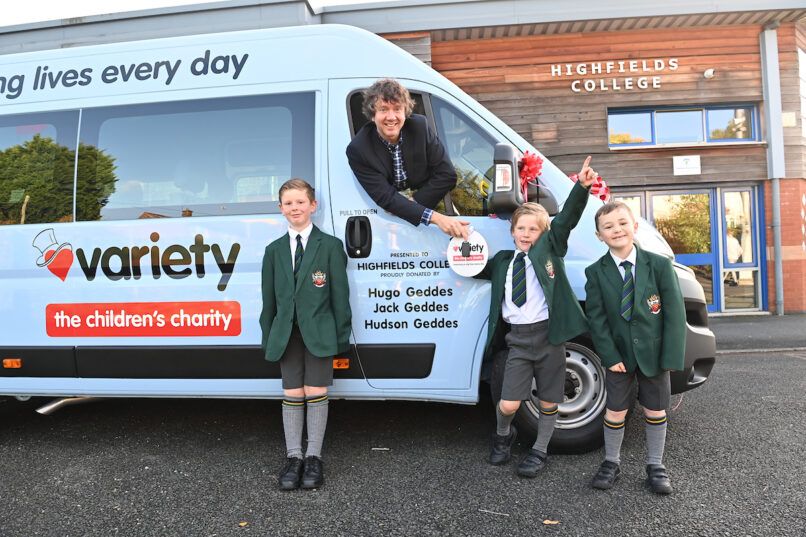 Highfields College is a Pupil Referral Unit (PRU) that provides education to students who are unable to attend mainstream school, usually because they require higher levels of support than a mainstream school can provide. The college has up to 125 full-time places for young people aged 11-16 years-old. Students at Key Stage 3 (Years 7, 8, and 9) are supported to overcome barriers to learning and will usually return to mainstream school or be placed in a new school with a fresh start.
While most students are encouraged to return to mainstream schooling, students in Years 10 and 11 often remain at Highfields until they reach school leaving age to allow for continuity while they complete their GCSEs. They will often attend Highfields with a personalised package of studies that may involve some time back in a mainstream school and/or a vocational-based placement.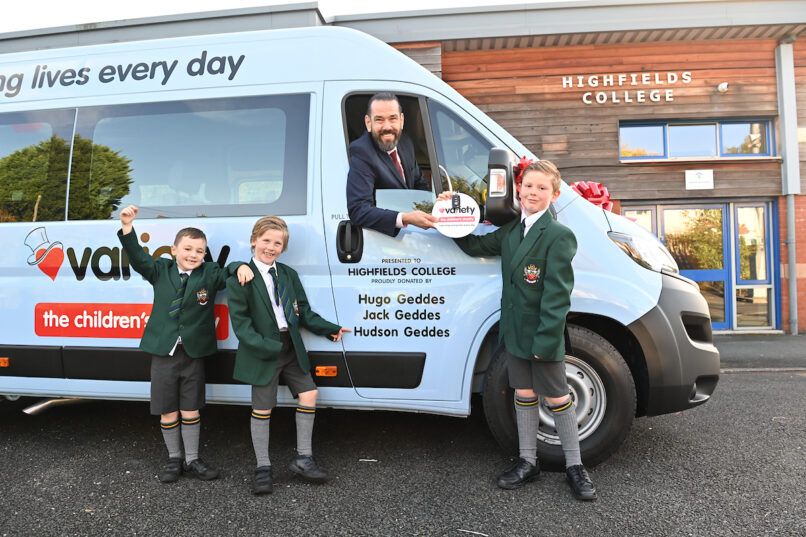 The new Sunshine Coach will allow Highfields College to offer day trips and cultural visits that many of their students could not otherwise access. They will also offer first-hand community experiences and interactions that are designed to build students' confidence.
Gary Howard, Deputy Head Teacher at Highfields College, said, "Highfields College are so grateful to our sponsors and Variety for arranging everything. Our students will benefit from the use of the coach for years to come, and it will provide life-changing opportunities for all!"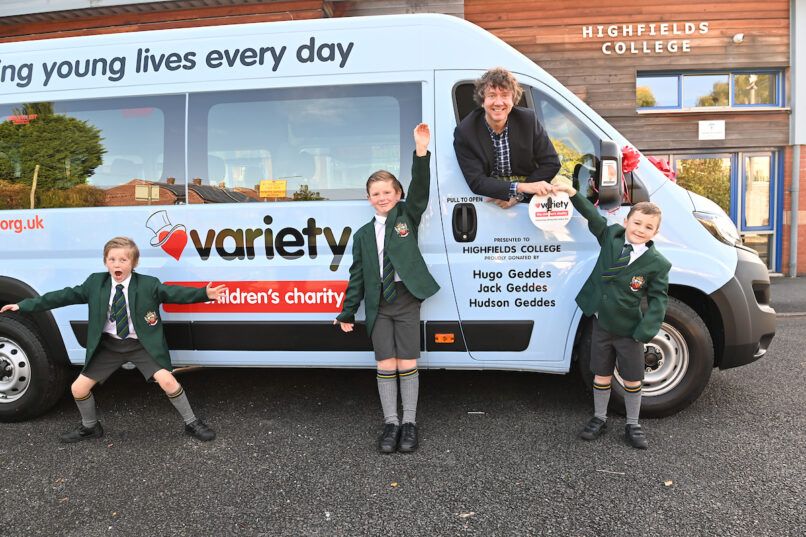 Hugo, Jack and Hudson Geddes were delighted to be able to attend the coach presentation. They had the opportunity to meet some of the students who will be benefiting from their donation and learn about their school and how the new coach will improve the lives of Highfields students.
Each of the boys had the opportunity to hand over the keys to the coach and see their names written on the Sunshine Coach. They were all excited to learn about the students of Highfields College and to discover the difference their donation would make.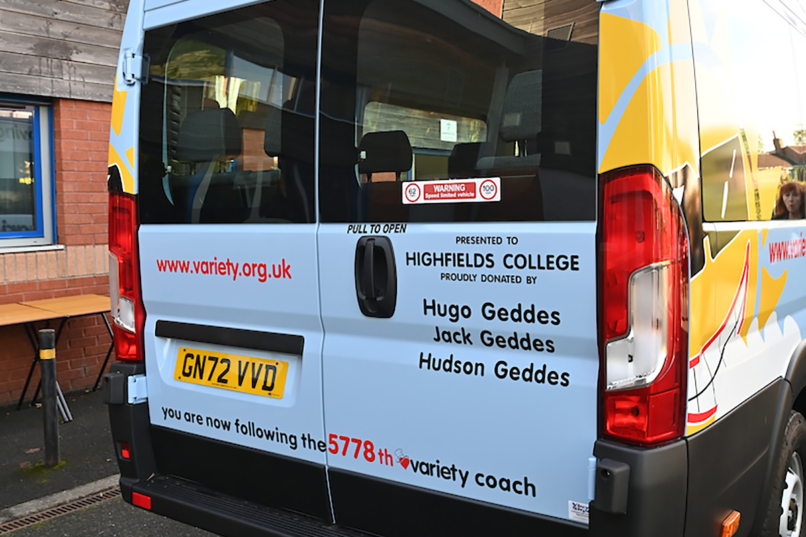 The boys said, "We are very proud to see our names on the Variety Sunshine Coach knowing it will be used to take pupils on some fantastic days out and give them lots of exciting experiences with their friends. We want to thank our Pops (Grandfather) Andrew, who donated the Sunshine Coach in our names."