24th February 2016
St.John Vianney School Frozen in Time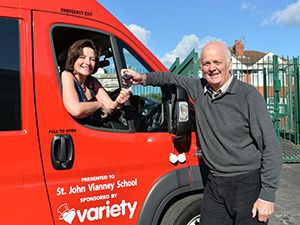 On Tuesday, 23rd February there was great excitement at St. John Vianney School in Manchester, when a brand new Sunshine Coach was officially presented to the school by Mike Morrison, Vice Chairman of the Variety Northwest Region.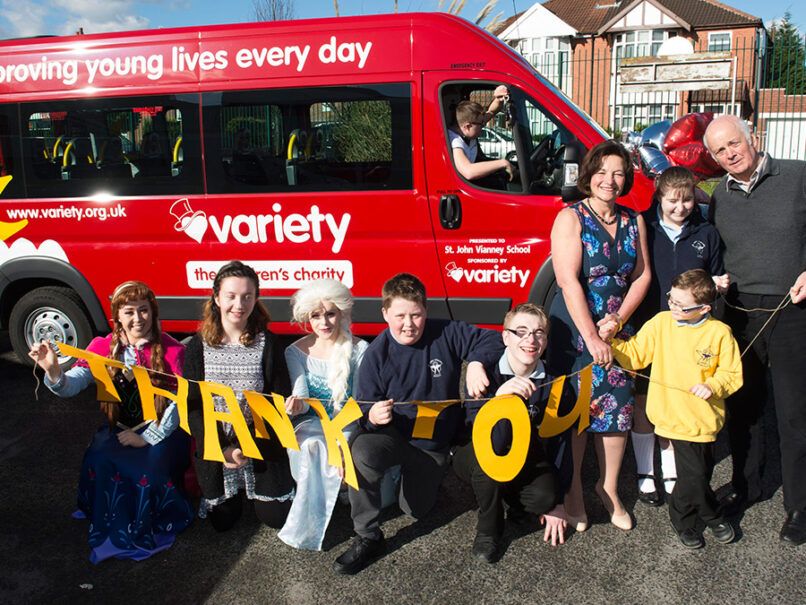 The children of the school were so pleased that Variety brought along two lovely characters from Frozen, the gorgeous Elsa and Arna to entertain them.
Head Mistress of the school, Eileen Mc Morrow, was handed the keys of the coach by Mike to the delight of all the children, teachers and staff.
Eileen Mc Morrow said:
"This wonderful Sunshine Coach will enable our school to go to places to benefit the children in their school curriculum and also some fantastic fun days out."
After the presentation Mike, Elsa and Arna were given a tour of the school and enjoyed the delicious afternoon tea celebration.