30th November 2022
St James's Place Charitable Foundation funds their 27th Sunshine Coach, supporting Oakfield Park School in Yorkshire
Yorkshire
Sunshine coaches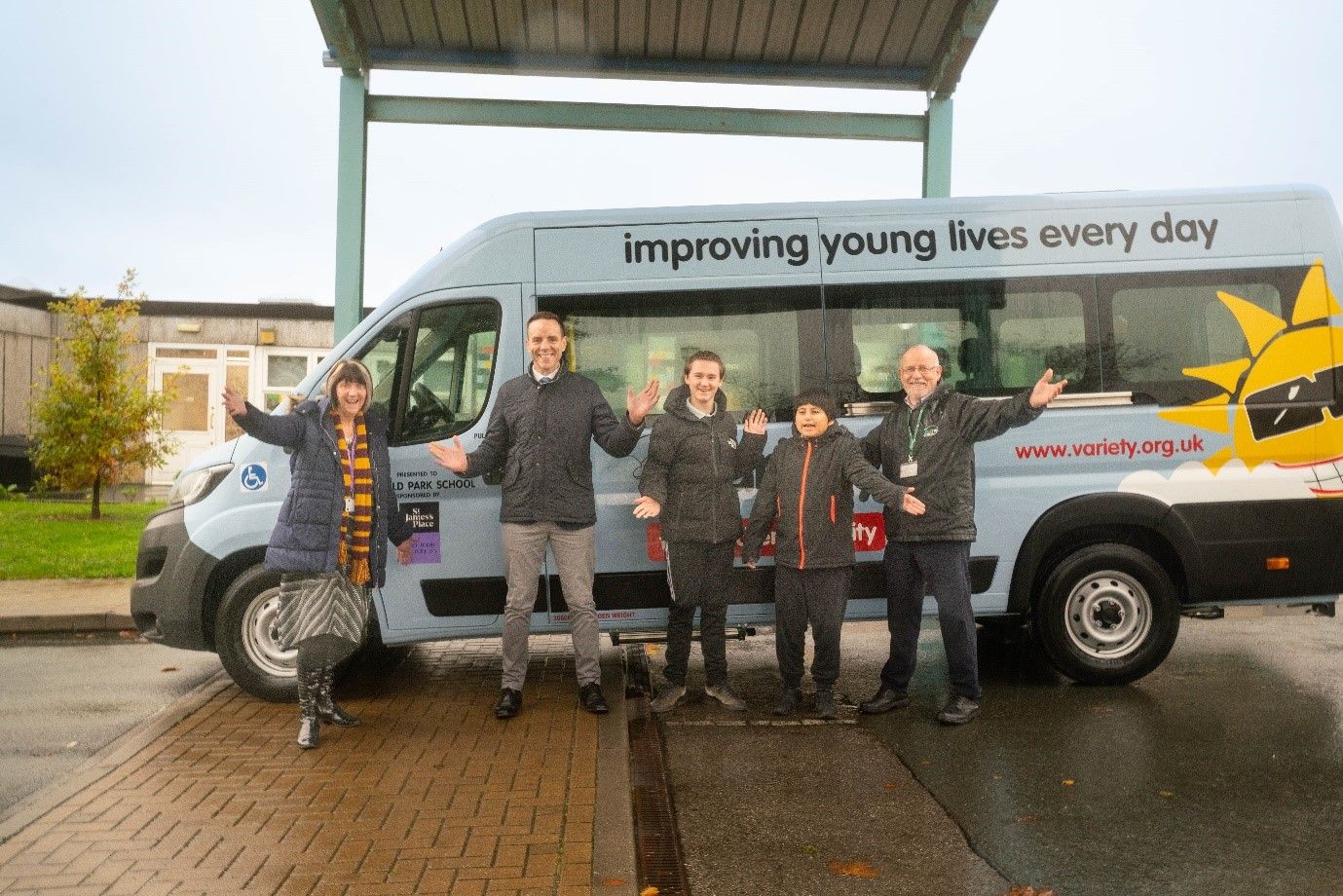 All pupils at Oakfield have severe learning difficulties and many also have profound and multiple difficulties, such as physical disabilities, autism and sensory needs, and challenging behaviour. The new Sunshine Coach will allow students to get the very most out of their education, by being able to travel safely and attend swimming lessons, horse riding and sporting events. The coach will also ensure that Oakfield pupils can take part in everyday activities that improve their social development, such as going to the supermarket or visiting a local café.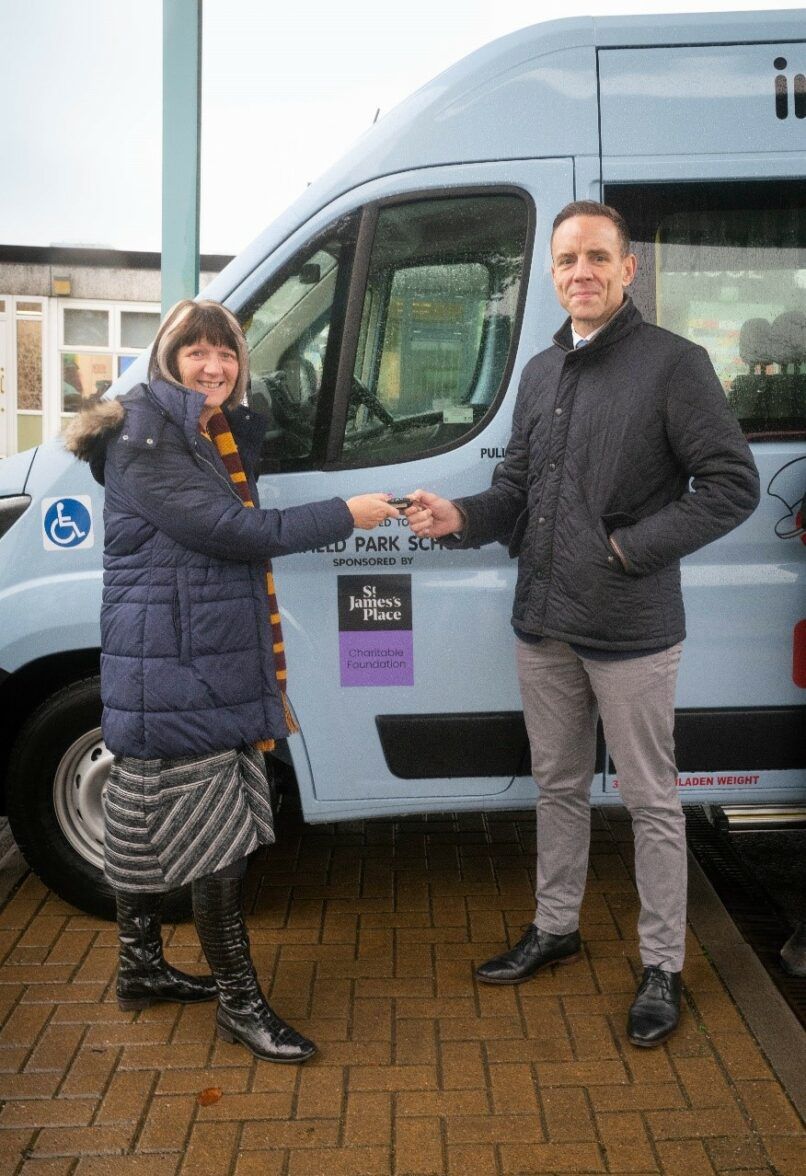 As one of Variety's longest-standing supporters, St James's Place Charitable Foundation have helped to improve the lives of thousands of disabled and disadvantaged children and young people. Having supported 27 schools and organisations in locations all over the UK, from Glasgow to Weymouth, the Foundation has played a transformational part in Variety's work and we are sincerely grateful for the their incredible support.
St James's Place Charitable Foundation said:
We are delighted to be supporting Variety and Oakfield Park School in Yorkshire this year by funding a brand new Sunshine Coach. Supporting Variety links closely with the Foundation's commitment to make a positive, lasting difference to the lives of children. Having helped to fund 27 coaches, we know just what a difference will be made to the lives of Oakfield pupils. It is so vital that all children have access to the same opportunities to learn, develop, explore and have fun. Being able to travel safely is just one part of this – without mobility, opportunities and experiences for disabled children are incredibly limited. We know that the vehicle will benefit youngsters for many years to come and we hope that the staff and students have a fantastic time using their new Sunshine Coach!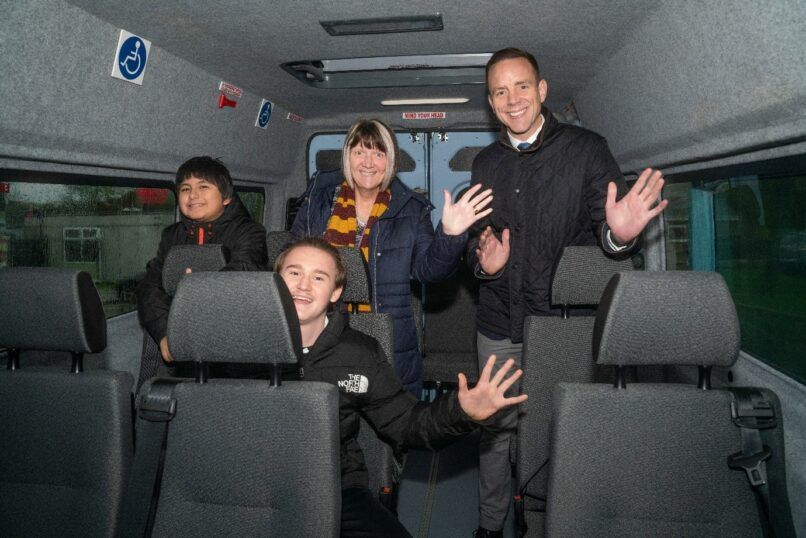 Variety's Sunshine Coaches Programme gives SEND (Special Educational Needs and Disabilities) and mainstream schools, youth clubs and other organisations, their own adapted, accessible vehicle. Our work ensures that all children and young people, no matter their situation or background, are able to access the same opportunities and experiences. Since Variety's founding in 1949, we have delivered 5,581 coaches and made a difference to countless young lives.
Oakfield Park School would like to say a big thank you to St James's Place Foundation for their generous support and for helping to enrich the lives of their students.