2nd March 2023
Snowtrax Fun for Bethany School Children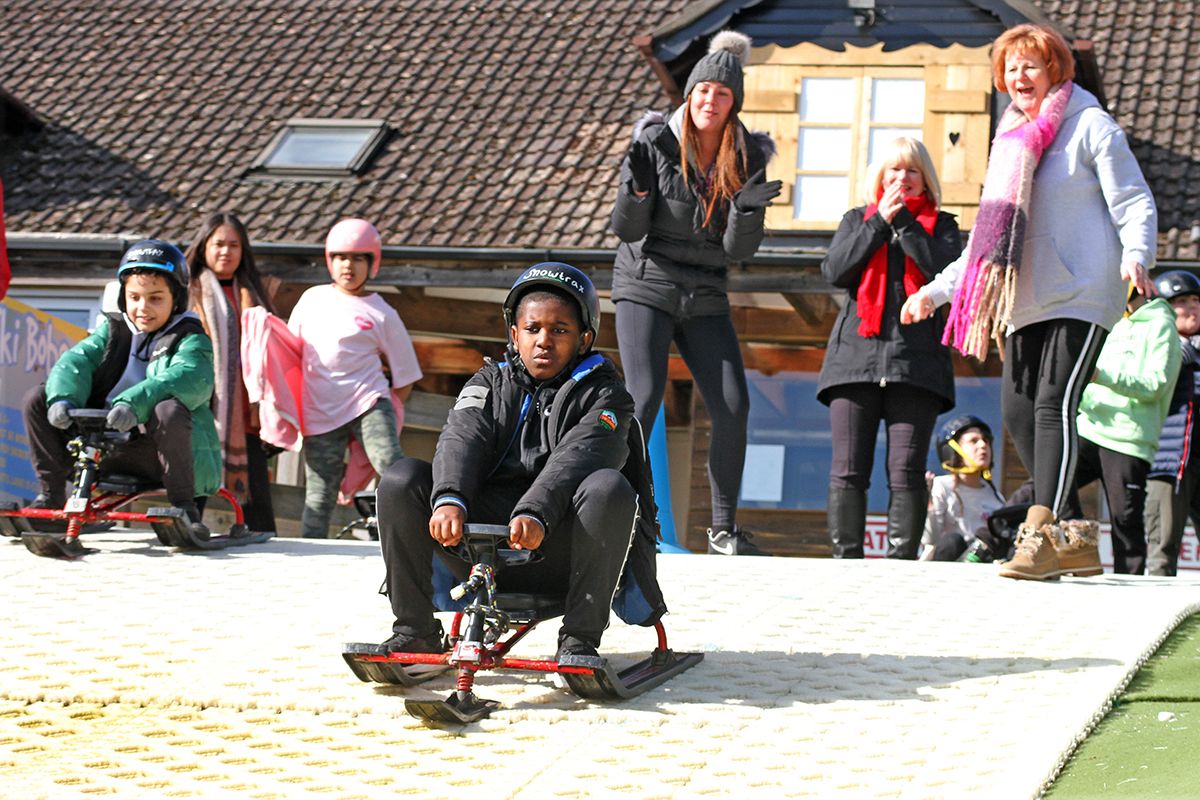 There were shrieks of delight as the ski-bobs and ringos whizzed children down the toboggan runs. The intrepid children had a simply wonderful time. For some youngsters it was quite a challenge as the slopes look long and steep, but with a bit of encouragement and help from teachers, Variety Wessex  volunteers and Snowtrax staff, even the most cautious children had a go and by the end of the session they too were enjoying the thrills and loving every minute.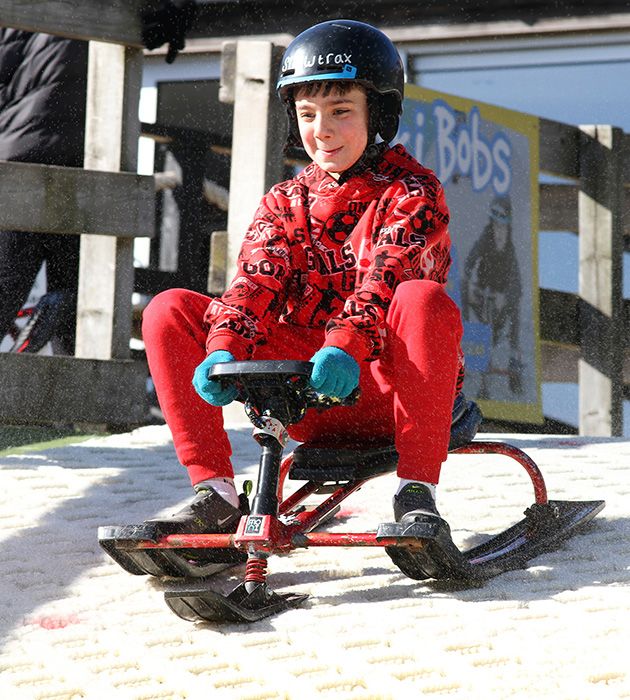 After using a huge amount of energy the children were, of course, very ready for lunch. They sat round big tables in an Alpine-style lodge and tucked into sausages, fish, falafel or beef burgers and chicken nuggets served in baskets with gorgeous chunky chips. Everybody really enjoyed the lunch.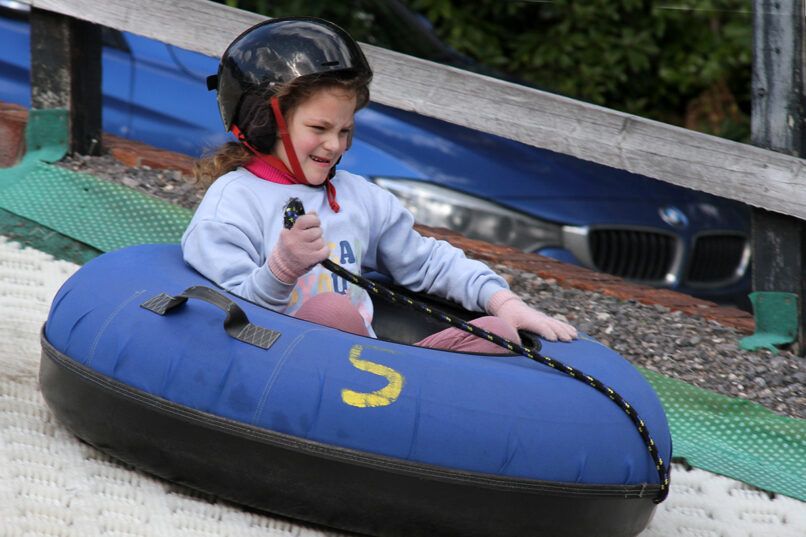 After the scrumptious meal there was time for some fun at the Snowtrax adventure playground. Liz Rawson-Jones, Pastoral Lead at Bethany CE Junior School, said:
What an amazing day the children had. Several of the children said that it was their "Best Day Ever". It combated some fears of heights and nerves of trying new things. Just to see those little faces smiling with pride once they had managed to overcome those challenges was priceless. To spend the day outside in the sunshine, even if a little chilly at times, was great for the children as many of them do not have outside spaces at home. I feel that someone was smiling down on us with the weather yesterday as we could not have picked a better day.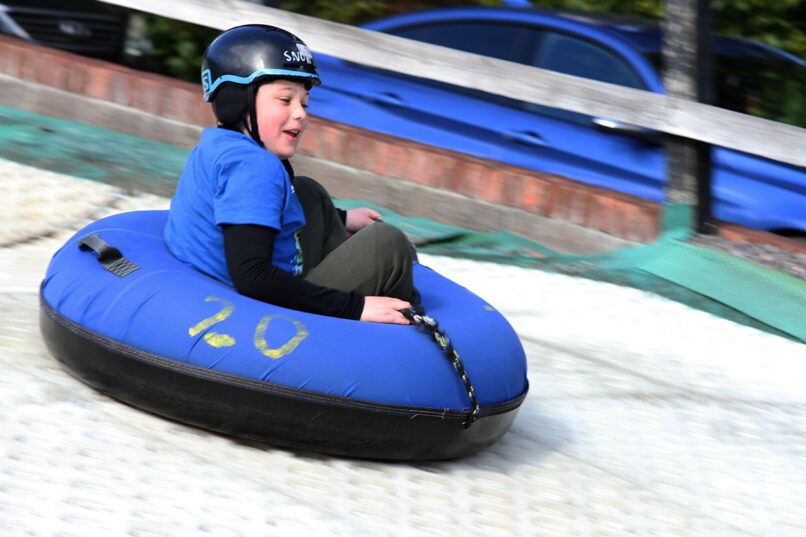 Frances Cornelius, chair of Variety Wessex, said:
Thank you everyone that contributed to make this a day so special for the children to remember – Shan & Bournemouth Boys Club, the team at Snowtrax, Laguna Coaches, Committee Members Judy and Jenny and of course Liz and Julia Pastoral Care and Senco from Bethany School. Thank you too our Variety photographer Hattie, for the amazing photos for the children to keep.