3rd May 2018
Pupils Play Special Game of 'Coach Trip' Bingo for Sunshine Coach Sponsor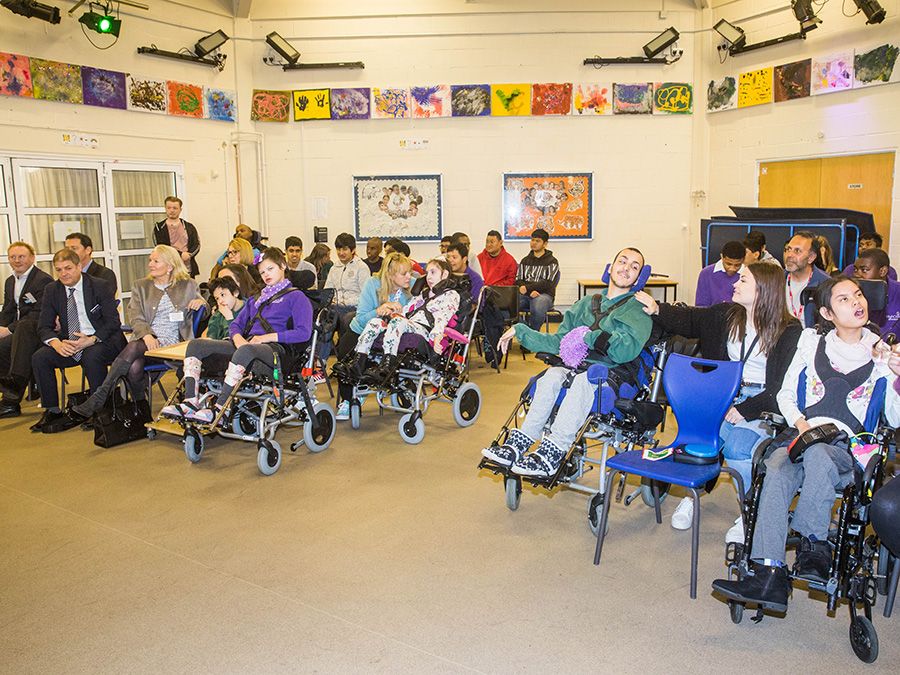 To thank the Bingo Association for funding their new specially adapted minibus pupils at Oaklands School played a special game of bingo that involved identifying some of the places they visit with the coach; museums, supermarkets, garden centres, allotments, cafes, theme parks and trampoling.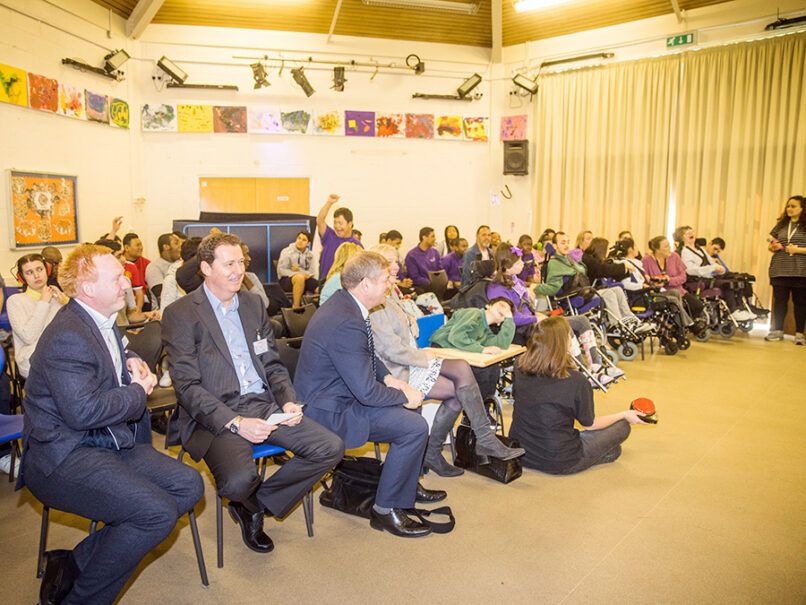 The Sunshine Coach is the 12th donated by the Bingo Association in the last three years, thanks to the fundraising efforts of the bingo industry, their staff and customers. The Bingo Association has now raised more than £1million for Variety which has funded in addition to the coaches; wheelchairs, specialist equipment for individuals and organisations, equipment for youth clubs and provided memorable experiences for children and young people.
Miles Baron, Chief Executive of the Bingo Association said:
"More than 350 bingo clubs across the UK made this very worthy donation of a Sunshine Coach possible and so I must thank the staff and bingo players for their support. As an industry we are delighted to be able to help more children get the most out of their childhood and reach their unique potential."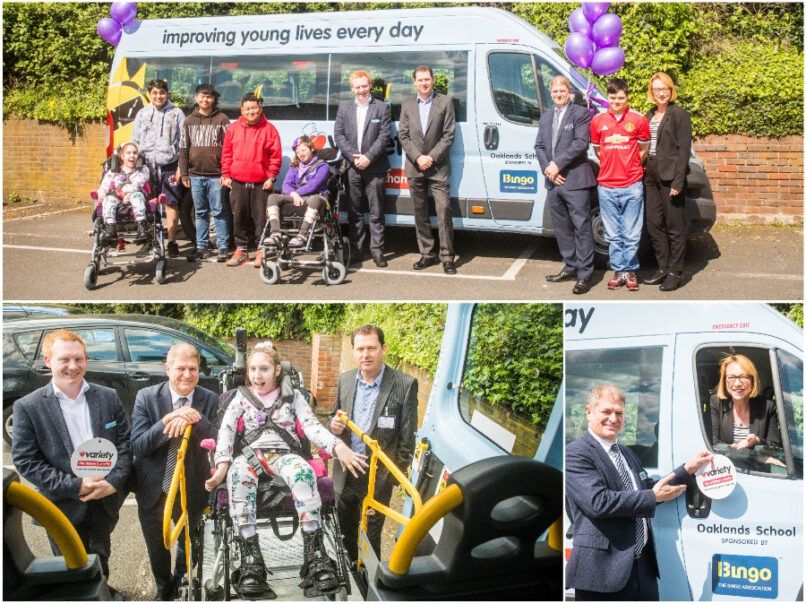 Ann Clinton, Head Teacher of Oaklands School was handed the keys to the 17 seater wheelchair accessible Sunshine Coach by Miles Baron, Chief Executive of the Bingo Association.
Nicola Christie, Deputy Head at Oaklands School said:
"This fantastic new minibus provides our students with essential access to the community, so that they can experience places beyond the boundaries of their own homes and their school. These opportunities will broaden their understanding and knowledge of the world.

The minibus will be used every day as well as for special outings including a trip to Chessington World of Adventures which our pupils are really looking forward to."