7th October 2021
Pupils in Wales boost their learning with a Variety Sunshine Coach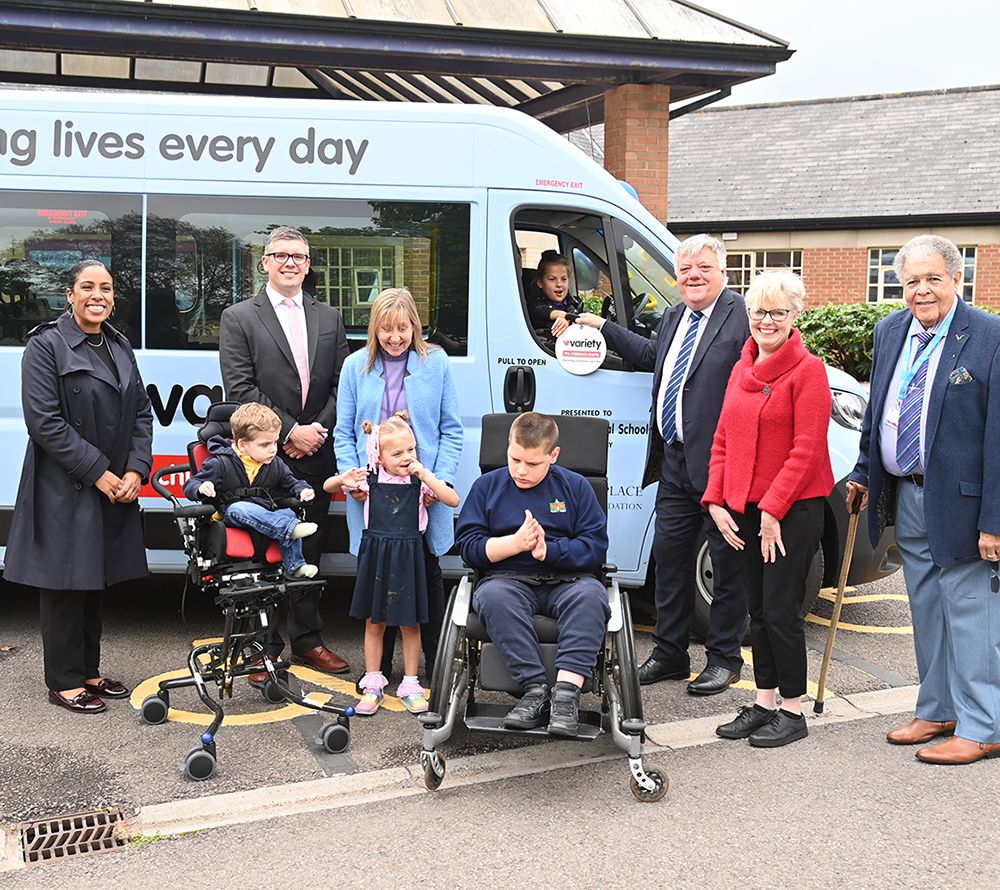 The school caters for children and young people with special educational needs aged 2 to 19.
Richard Hill of St. James's Place Charitable Foundation handed the keys of the coach to Nicola Allan, the school's headteacher, during a special presentation at the school.
"The new minibus will allow the pupils so many opportunities to take part in activities in the community. Having a specialist minibus for the pupils to travel in safety and comfort allows us to take learning beyond the school".

Headteacher Nicola Allan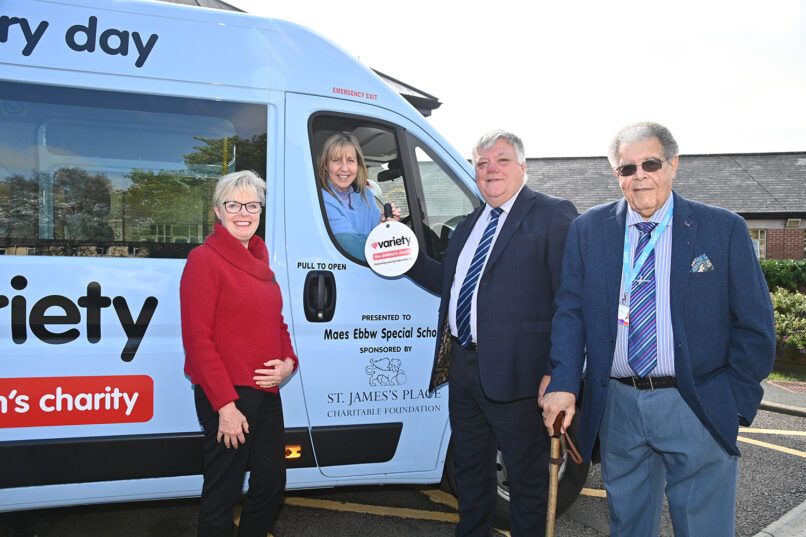 Although the Variety Sunshine Coach was officially unveiled in October, the school actually received it in July.
We are really looking forward to taking part in activities organised by Newport Live and for pupils to regularly visit Able Radio to take part in, and produce, radio shows.

Headteacher Nicola Allan
Trips in the Variety Sunshine Coach will enable the school's pupils to benefit from a rich and varied curriculum, which will equip them with skills that will be beneficial throughout their lives.
Mr Richard Hill was joined at the coach presentation by Chris Allen and Edward Watts MBE, colleagues from St. James's Place Charitable Foundation. Variety was represented by Keeley Williams, the charity's Head of Programmes.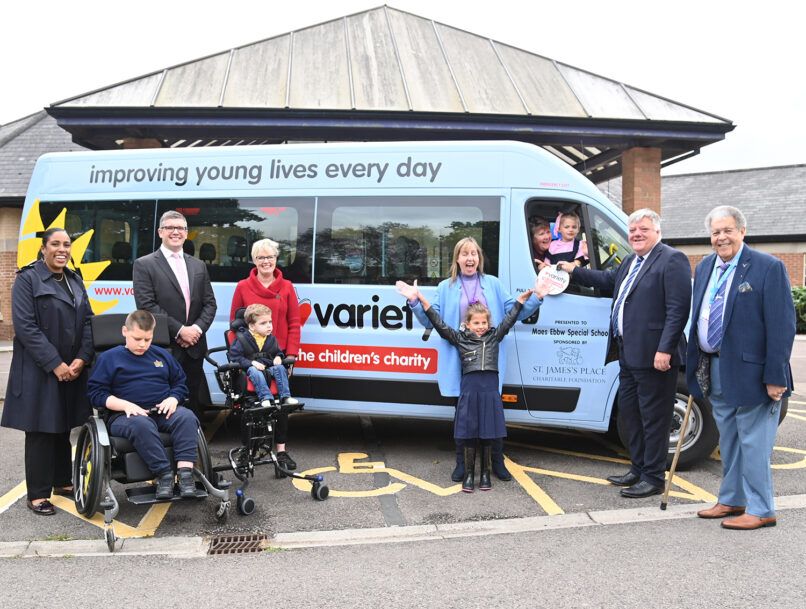 We are extremely grateful to St. James's Place Charitable Foundation for helping to fund this Sunshine Coach for the Maes Ebbw School. These coaches, often regarded as 'mobile classrooms', give pupils with additional needs the opportunity to experience active learning and develop life skills outside of the school environment.

Keeley Williams, Variety's Head of Programmes
Staff, parents and local businesses contributed to the cost of the Sunshine Coach by raising funds through various activities. These included the Maes Ebbw Marathon which was held during the summer term of 2021.