7th December 2015
Patrons of Variety at No.10 Downing Street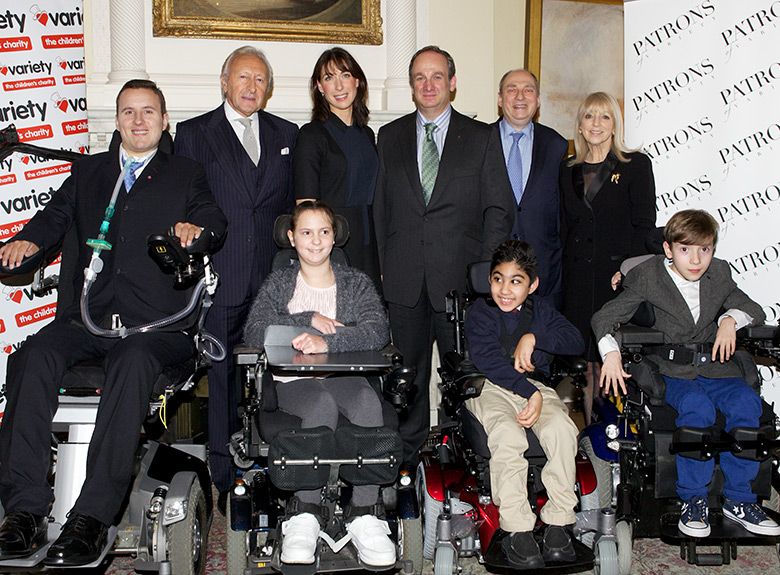 Samantha Cameron hosted a reception for the Patrons of Variety at No.10 Downing Street on Tuesday 1st December.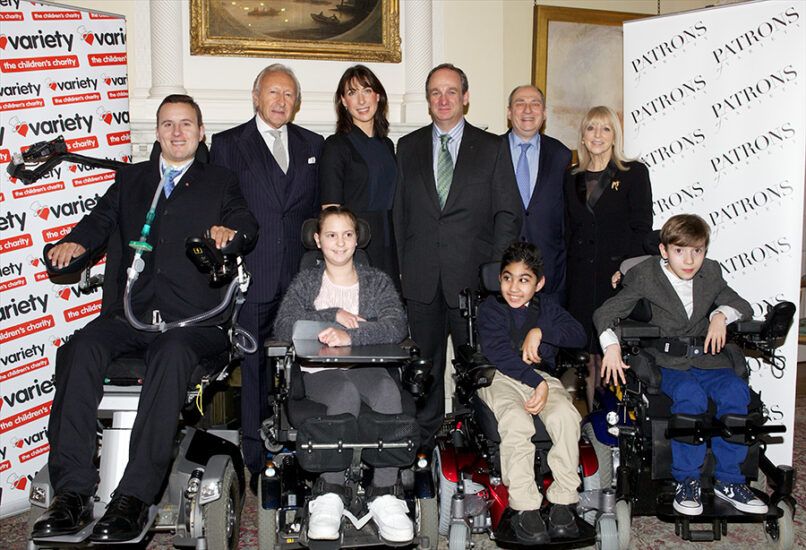 Harold Tillman CBE, Founder and Joint-Chairman and Trevor Green, Joint-Chairman of Patrons of Variety sponsored the evening that was attended by supporters and donors including several of those who have already committed to becoming Patrons including Patrick Allen, Managing Director of Silverstone Circuits and Adam Kenwright of AKA Productions.
Variety, the Children's Charity was proud to have in attendance four Wheelchair Ambassadors: Matt King OBE, Sophie Pritchett, Vinay Prashar and Freddie Farmer. This gave the opportunity, not only for them to enjoy an amazing evening and meet Samantha Cameron, but also for current and future Patrons the chance to see first hand how Variety has helped young people and their families living with disability.
After spending time with our Ambassadors and their families, Samantha Cameron met guests and talked very movingly about Variety's vital work and its Patrons.
Patrons of Variety is a very special group of people who have come together to fund the Charity's Programmes Department . This team ensures schools receive the right coaches, disabled young people are helped into the right motorised wheelchairs and all those amazing days out are organised so that as many children as possible benefit.
Founding Patron, Harold Tillman CBE said:
"We are so thankful to all our Patrons. They are the people who make our work possible. It's a pleasure to be able to thank the supporters in such a wonderful way and introduce them to some of Variety's amazing ambassadors."
Variety would like to thank Samantha Cameron for kindly hosting such a wonderful evening and helping to make such a difference to Variety's young people and those who support them.
If you would like to know more about Patrons of Variety, please contact Ambassador at Large, Nikki Page on nikki.page@variety.org.uk or email Jo-Anne Brown jo-anne.brown@variety.org.uk