17th March 2020
Patersons Quarries partners with Variety to donate Sunshine Coach to Drumpark Primary School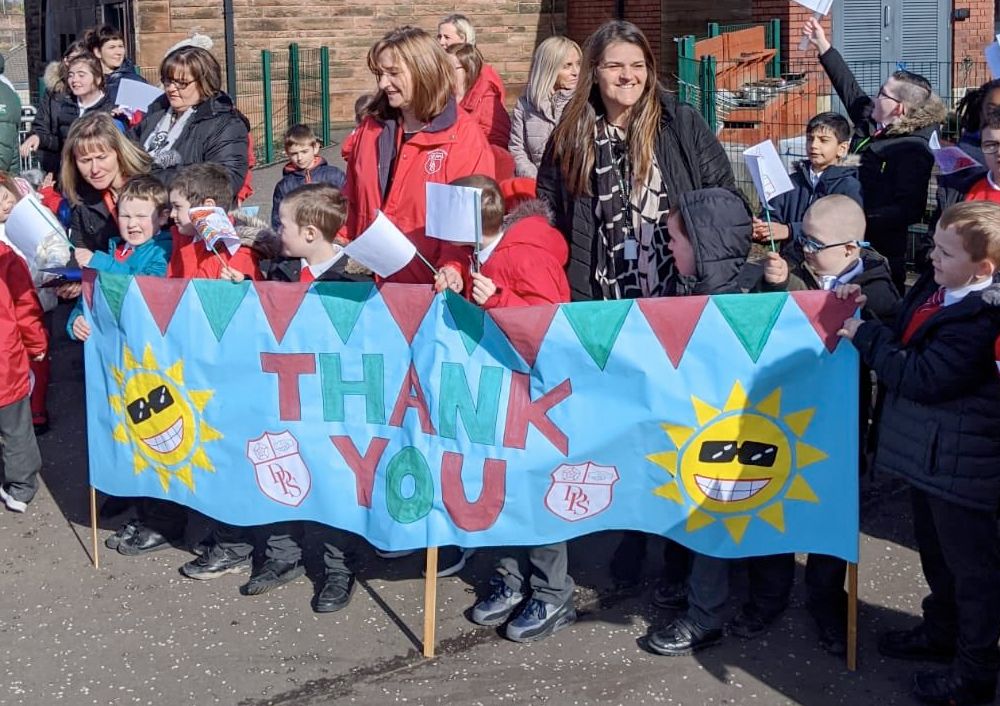 Drumpark Primary, based in Coatbridge, Scotland, is a school with 146 children, ranging in age from three to 12, all of whom have special educational needs. These include autism, Down's syndrome, global developmental delay, cerebral palsy, ADHD as well as a variety of language, communication and physical disabilities. All the pupils require a high level of support and supervision when out and about in the community to keep
them safe.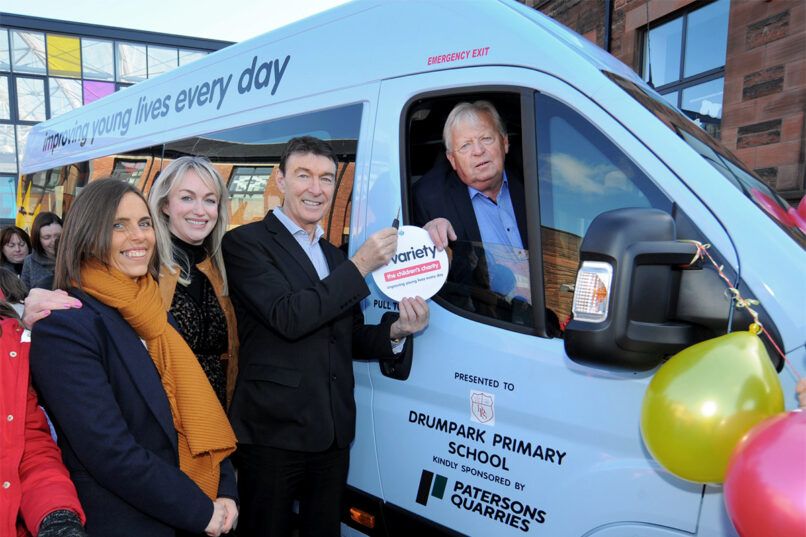 The new Variety Sunshine Coach will be an essential resource for the school and will be used daily to take children with mobility issues out into the community, where they can fully participate with their peers. The school also runs an extensive Forest School Programme at their site at Gartcosh Nature Reserve, where they take groups from the nursery and school on a weekly basis. The Sunshine Coach will also be used to
transport the children to take part in sporting events, such as cross country, badminton and swimming, galas where they can build their life skills, independence and team building.
Variety's Sunshine Coaches have helped improve the lives of thousands of disabled or disadvantaged children across the UK. The coaches enable schools to take children on education and recreational days out, allowing children to explore places they would otherwise never have visited. They also provide vital opportunities for children to learn and socialise outside of the classroom environment.

Variety has been established in the UK for more than 70 years, and in this time, it has
helped to improve the lives of over one million disabled and disadvantaged children and their families.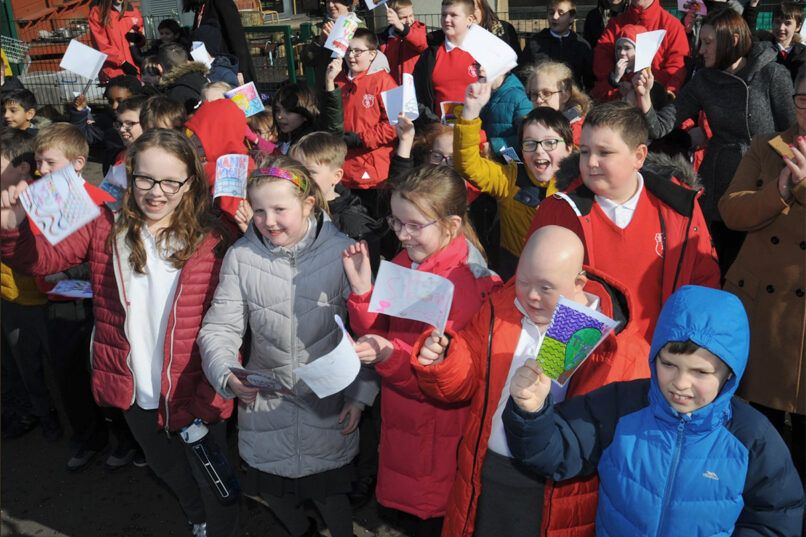 My connection to Drumpark goes back to around the early 1980s. My aunt had passed away and left me approximately £14,000. Not long after that a teacher from Drumpark came to see me trying to raise funds for a minibus. I asked how much it was and she told me £12,000 so I asked her what colour she wanted! One of my aunt's conditions was that if the money was not spent then it should go to the cat and dog home. I obviously thought that Drumpark was a better choice. We are a local company and we try to be supportive of local causes and clubs, although sometimes people think that money grows on trees! The connection between the original minibus, my aunt and my family appeals to me, and it was not a difficult choice to make or to support.

We are extremely grateful to Patersons Quarries for helping to fund the school's Variety Sunshine Coach. These coaches, often regarded as mobile classrooms, give pupils with additional needs the opportunity to experience active learning and develop life skills, outside of the school environment.


Willie Paterson, Chairman, Patersons Quarries
We are extremely grateful to Patersons Quarries for helping to fund the school's Variety Sunshine
Coach. These coaches, often regarded as mobile classrooms, give pupils with additional needs the
opportunity to experience active learning and develop life skills, outside of the school environment.

Dave King, Variety's Head of Programmes
On behalf of all the pupils, parents and staff of Drumpark, I would like to offer heartfelt thanks to Paterson Quarries for their fantastic generosity in offering to be our sponsor. The new minibus with a tail lift will have a tremendously positive impact on all our pupils, enabling us to provide so many more inclusive and enjoyable community learning opportunities. Paterson Quarries have helped make lots of children very happy now and for many years to come!

Madeleine Asken, Depute Head, Drumpark Primary School