5th September 2012
Ollie Hynd Wins Gold For Team GB At The Paralympics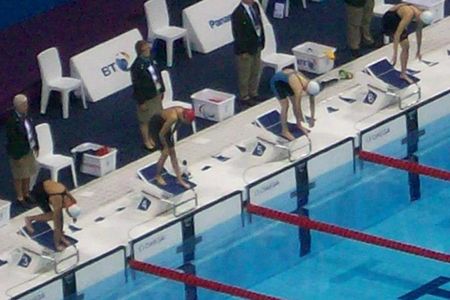 Team Variety were in the Aquatics Centre this evening to cheer on both athletes who have been supported through our partnership with SportsAid, the charity for Sportspeople.

Ollie has completed a marvellous triple by winning gold, silver and bronze in the pool in these games. Ollie stormed to the gold medal in a fantastic final.
Louise, who also won a Bronze medal earlier in the week in the 34 point Freestyle Team Relay, finished in the silver medal position after a very close race where she was just pipped to the post by the smallest fraction, a tenth of a second.

Team Variety were so excited to have been able to watch the action and support all of the athletes. Congratulations to both Ollie and Louise – we can't wait for the final few days of the Paralympics to see what other medals will be won! Good luck to all of the Team GB athletes.

Please keep checking the website for more updates on our 'Super 17' to find out all about how they have performed at the London 2012 Paralympics.