19th September 2014
ODEON'S Oscar Equivalent!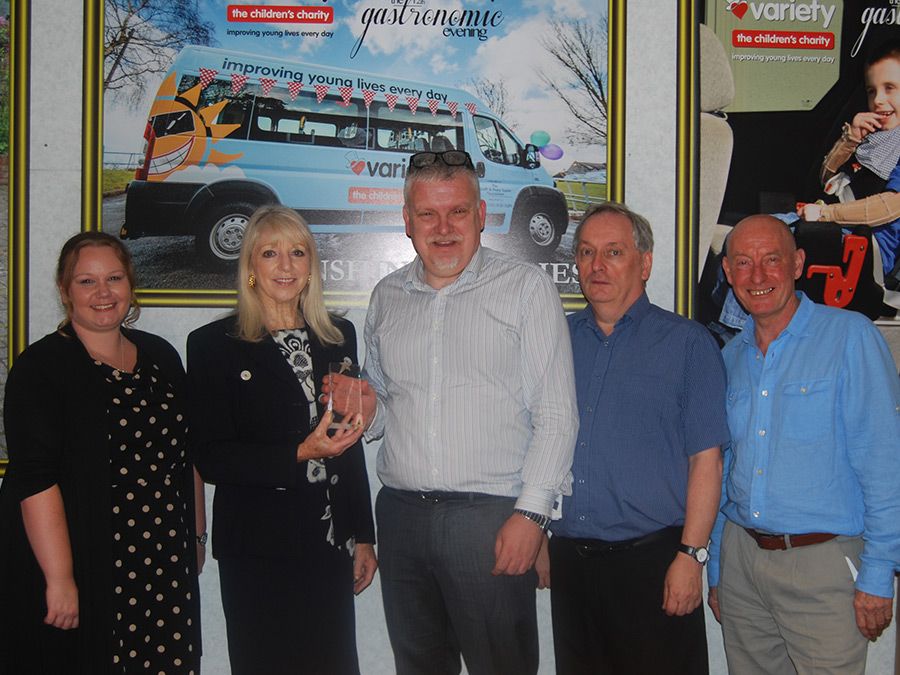 In recognition of the fantastic fundraising efforts of ODEON employees, Variety International, awarded the largest cinema chain in the UK, its prestigious Corporate Award for its outstanding support of Variety, the Children's Charity.
Pamela Sinclair, a Trustee of Variety and a Vice President of Variety International used the occasion of an ODEON Charity Champion's meeting in London, to present the award to Cliff Baillie, lead Charity Champion of ODEON, who accepted it on behalf of all his colleagues.
Pamela said:
"The support of ODEON with £387,000 raised since 2005 has made a huge difference to the lives of children across the UK. She added it gave her enormous pleasure to recognise their support by presenting the award on behalf of Variety International".
Cliff Baillie responded by commenting:
"The work of Variety is close to the hearts of ODEON employees and it is an absolute pleasure raising funds for such a worthy cause. We love the fact that we can meet some of the children and young people we have helped – it's incredibly motivating".
Photo:(Left to Right) Tammy Howard (General Manager, ODEON Hastings), Pamela Sinclair, Cliff Baillie, Graham O'Connor, ODEON Film Booker, Mike Haszko