15th September 2014
ODEON Knocks 'Em Out!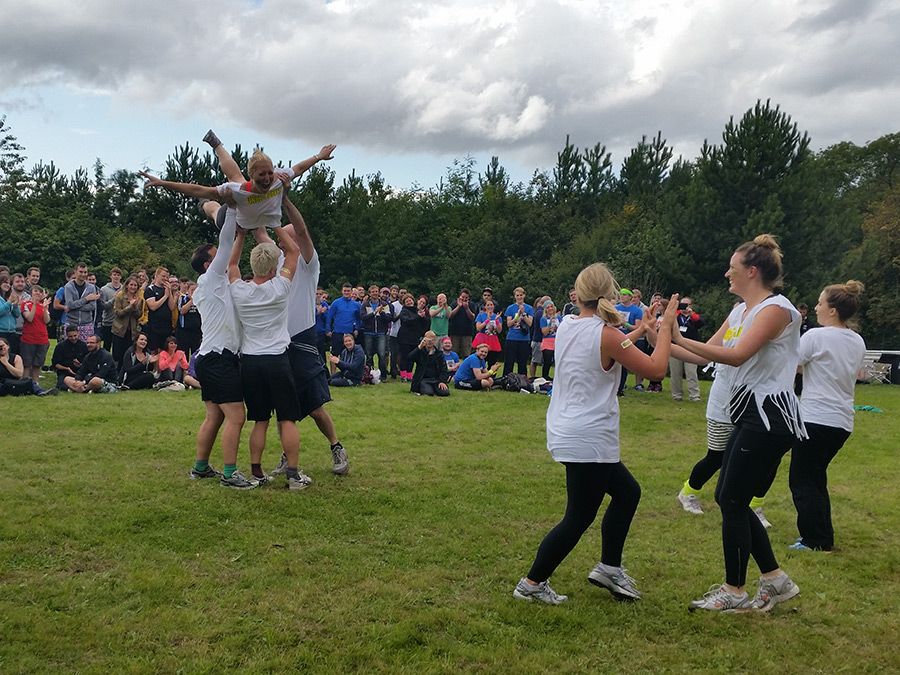 At the end of August, ODEON Cinemas held one of their employee 'Fun Events' at Donington Park in Leicestershire. Apart from bringing together almost 200 employees from ODEON Cinemas all over the UK and Ireland to enjoy the fun, the event also raised money for ODEON's charity partners Variety, the Children's Charity and the NSPCC.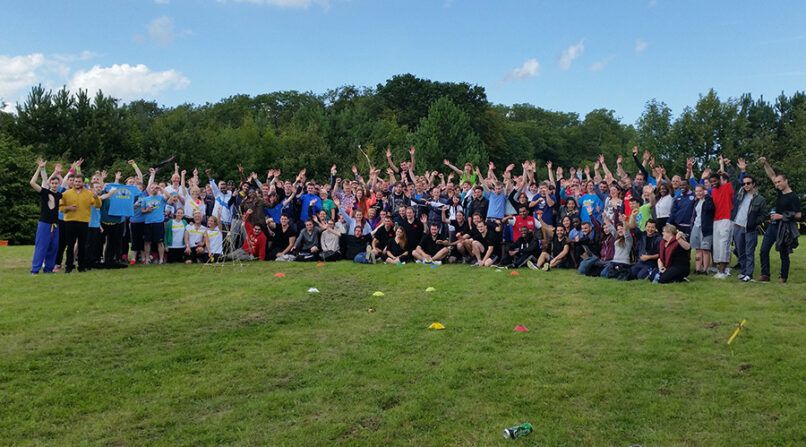 Photo: ODEON employees look like they enjoyed the day
Mike Stevens, Group Chief People Officer at ODEON/UCI said:
"The recent ODEON "It's a Knock Out Competition" was a great opportunity for teams from around the country to have a bit of competitive fun whilst raising money for our charity partners. Everyone had a brilliant time and we'll definitely be back next year but even bigger and better!"
The day culminated in an appropriate finale, with points being given for the best improvised scene from a film. Titanic seemed very popular!
Although the winning teams did win prizes, everyone won in terms of enjoyment, camaraderie and team building.
Darren Day, singer, performer and participant in Celebrity in the Jungle, was a special guest. He said:
"I am humbled to witness the enthusiasm, energy and 'can do' attitude of the teams who clearly showed why they have been responsible for raising £750,000 for the charities in only a few years. Being a relatively new father myself, brings home the importance of the good health for children and how all our efforts must go towards their safe upbringing"
Mike Haszko from Variety commented:
"The vitality and enthusiasm shown by ODEON is second to none. I thought everyone deserved a prize. Thank you once again ODEON"