23rd October 2019
Nicholas Parsons hosts an event at Forest Arts
In-aid-of Events
Showbusiness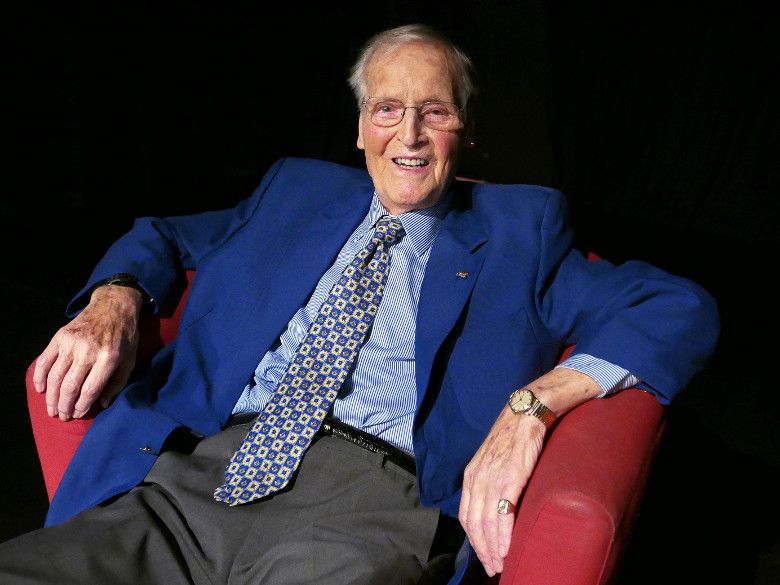 Veteran entertainer, Nicholas Parsons CBE, hosted a marvelous evening of entertainment at Forest Arts, New Milton, Hampshire, to raise funds for Variety.
Nicholas, who celebrated his 96th birthday last week, told amusing stories about his life and career. The packed theatre heard about his childhood, his training as an engineer and his dream of becoming a performer. Nicholas, who is recovering from a fall and a spell in hospital, apologised for sitting during the show. "I usually stand", he said, "but just at the moment, I can't really do that".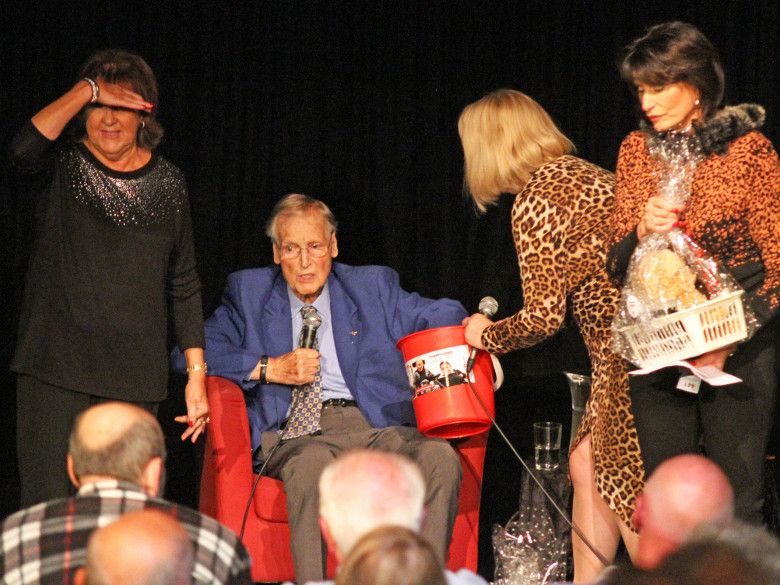 There were stories about his time as the narrator in the Rocky Horror Show and how a change of costume revealed that he has very elegant legs. Nicholas also admitted that the pilot series of 'Just A Minute', which he chaired, was dreadful and he thought it would never be successful. Fortunately, a few tweaks turned the show around, and the popular Radio 4 panel show has now broadcast nearly 1,000 programmes and been aired for more than fifty years.
The evening was presented by Ian Woolley from Quiz Britain Productions who said: "Despite Nicholas's recent health scare, he was determined to do this re-scheduled show and it was evident to all that came that his quick wit and sharp anecdotes are still with him".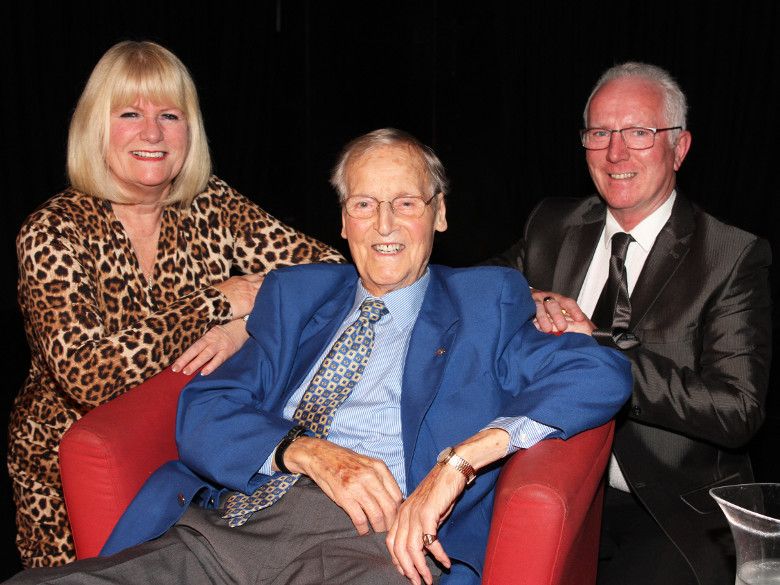 Frances Cornelius, chair of Variety Wessex, who organised the raffle said: "Thank you Ian and Kris from Quiz Britain for inviting Variety to raise funds at another successful show and the generosity of those attending to support us. Thank you also to Nicholas himself for helping with the raffle and to Variety committee members Avril, Christine and Josephine for helping at such short notice."
The evening was the latest of a series of events run by Quiz Britain Production that have included raffles to support Variety The Children's Charity.