16th June 2015
New Vapotherm for Chelsea and Westminster Hospital's Neonatal Unit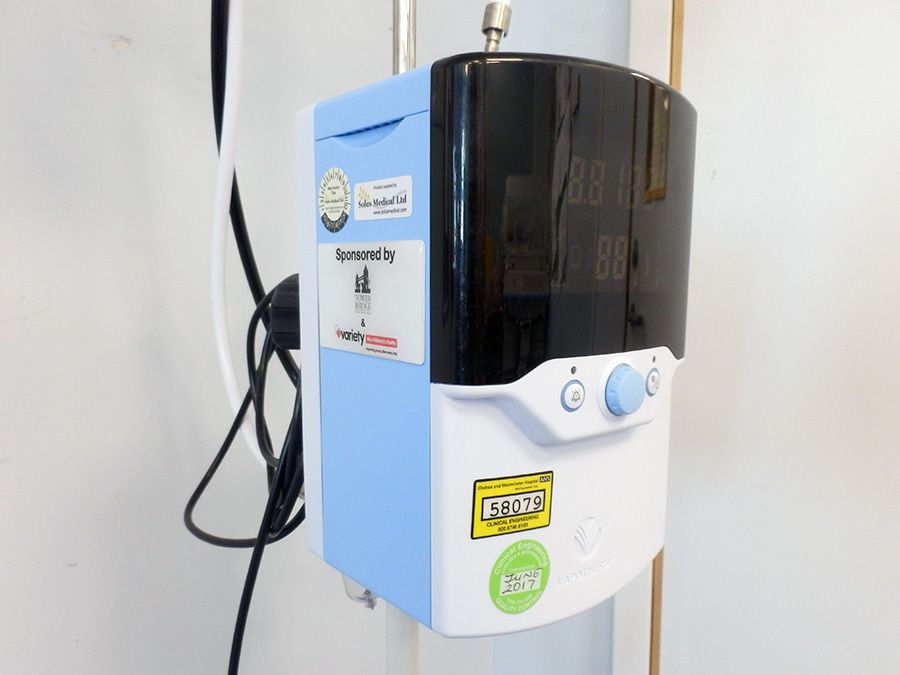 Over 500 babies are admitted to Chelsea and Westminster's Neonatal Unit each year. Whether they are born premature or are undergoing major surgery, most will require life saving breathing support.
In the image below lies baby Jessica*, born prematurely, she arrived weighing the equivalent of just over half a bag of sugar. Just to the right of her is a Vapotherm Unit; providing monitored, filtered ventilation, keeping her alive in the crucial early stages of her life.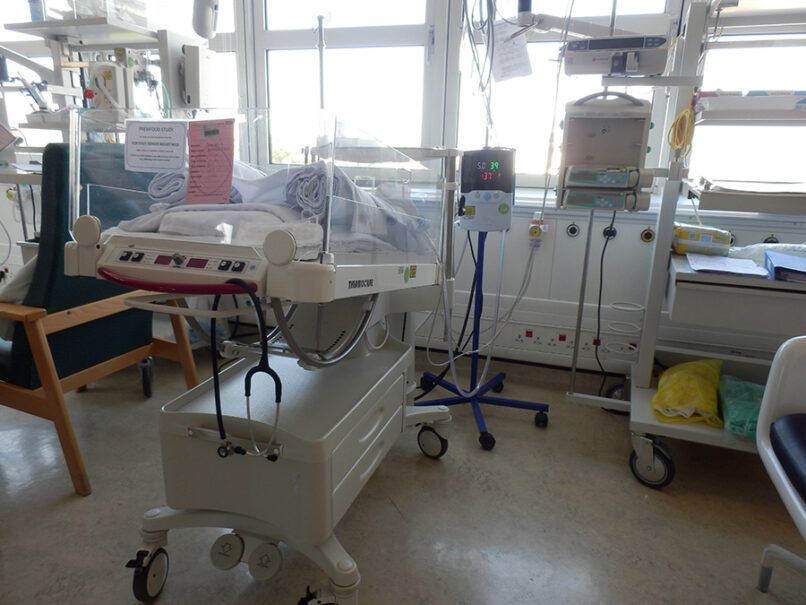 Photo: A Vapotherm Unit in use, supporting baby Jessica* in Chelsea and Westminster Hospital's Neonatal Unit.
Thanks to the sponsorship support of Tower Bridge, Variety are delighted to provide Chelsea and Westminster Hospital with another Vapotherm Unit, offering more life-saving breathing support to premature babies or those born needing critical care. Variety thanks the Tower Bridge team for their on-going support to Variety, not only in this project but also for the many days out that they have provided for sick, disabled, and disadvantaged children through the Variety at Work programme.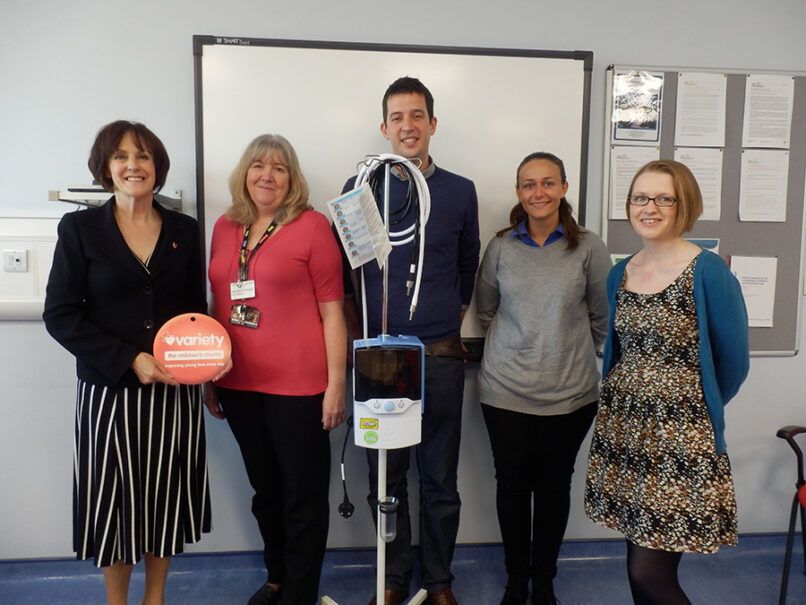 Photo: Standing with the new Vapotherm Unit from left to right: Glenda Shiner – Committee Volunteer and Chairman of 'Variety at Work'; Geraldine Cochrane – Matron of Chelsea and Westminster Hospital's Neonatal Unit. Representing Tower Bridge were Adam Blackwell – Principal Exhibition Manager; Rachel Crook – Welcome Host and Natalie Cain – Education Officer
Note to our supporters:
Vapotherm Units are crucial in the early stages of life for premature babies and babies undergoing major surgery. If you would like to get involved in providing more Vapotherms to Neonatal Units, we would love to hear from you! Whether you'd like to fundraise or help raise awareness, please do get in touch.
*Name changed for confidentiality purposes.