16th November 2022
New Sunshine Coach for Meadow High School, thanks to The Geoff and Fiona Squire Foundation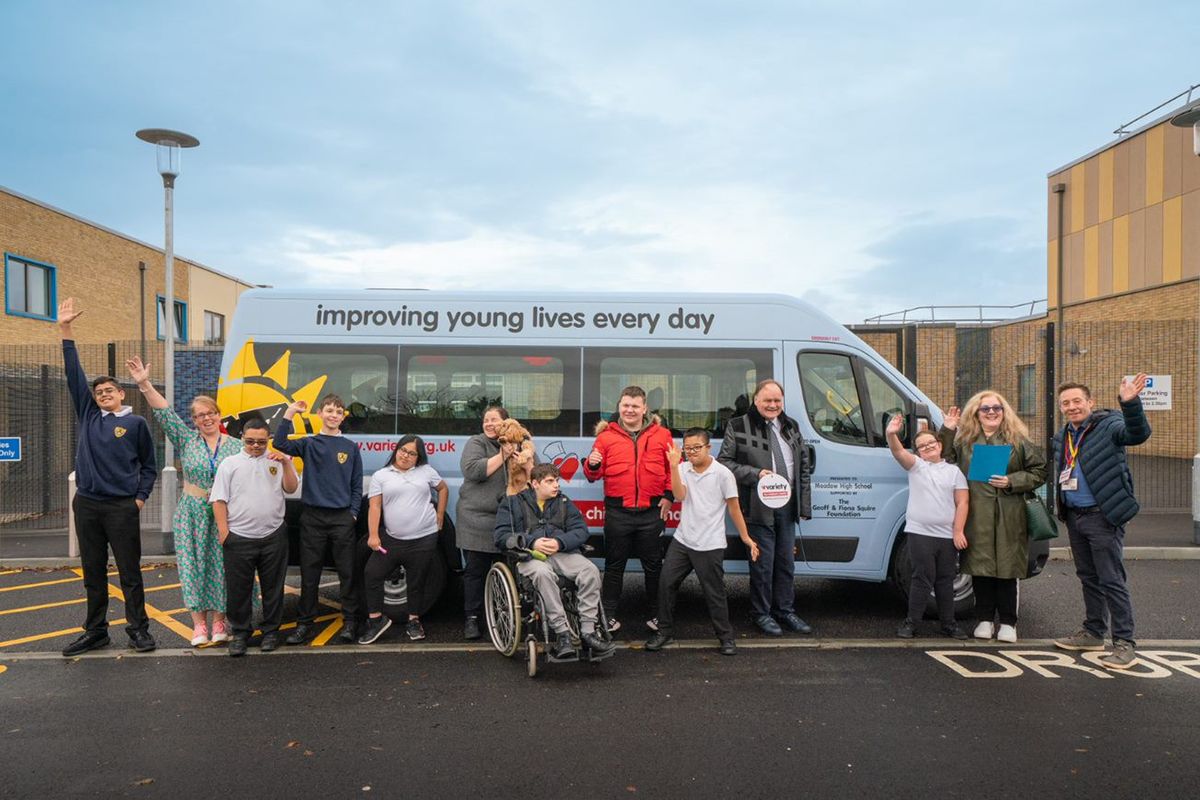 Thanks to the kind support of The Geoff and Fiona Squire Foundation, the School's students will now be able to travel safely with their friends and access a variety of activities, including sport and leisure, and work experience. The 13-seater Sunshine Coach with tail-lift will make an immediate and long lasting difference to the pupils' lives now and in the future.
Meadow High School caters for a broad spectrum of pupils who fall within the 'Complex and Moderate Learning Difficulties with Autism' designation. With over 250 pupils to support, being able to transport students safely is crucial in making sure they get the very most out of their education.
Variety's Sunshine Coaches give SEND and mainstream schools, community groups, youth clubs and other organisations, their own accessible and adapted minibus. Since the Charity's founding in 1949, Variety has delivered 5,580 Sunshine Coaches, supporting thousands of children and young people all over the UK.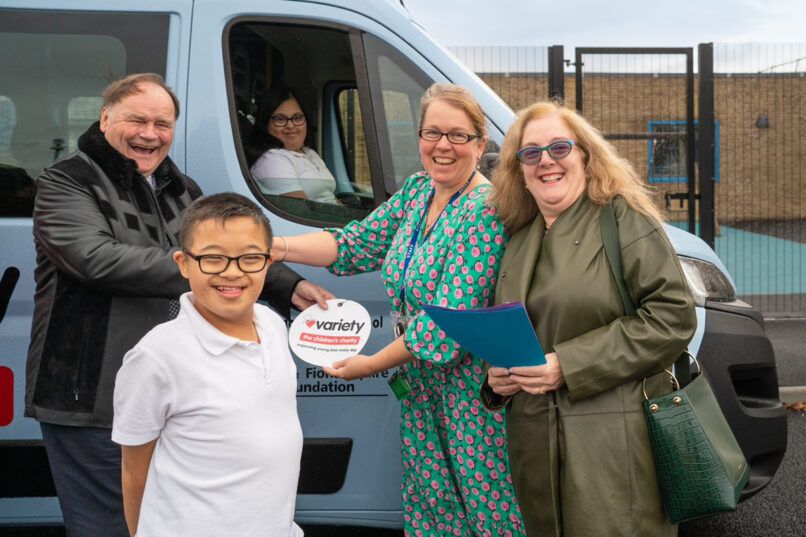 Fiona and Geoff Squire of The Geoff and Fiona Squire Foundation said:
"We had an amazing afternoon visiting many of the students in their classes. The staff were coaching young people to become really valuable members of society, and were delivering impressive statistics in terms of employability of the students. The Variety Bus will enable the students to take part fully in off-site activities. In such a full and inspiring afternoon, it is hard to pick a favourite experience, but we are going to anyway. The coconut Anzac biscuits, which we watched being made by the students in their kitchen classroom, were absolutely scrumptious – better that any commercial product. Thank you."
Amy Willis, Assistant Headteacher at Meadow High added:
"Meadow High School is very appreciative of the generous donation of our additional minibus from the Variety Club and Geoff and Fiona Squire. The minibus is essential to enable our 'Pathway 1', who are our complex needs young people, the opportunities to learn, develop and generalise key skills for adulthood in our local community. The minibus will make the school residential feasible and affordable and ensure all learning and social opportunities remain accessible for all. As a school, one of the considerations for our planned move to a split site was how we ensure the students maintain their social contact, not only with the existing school site but also maintain our community links, this minibus will be essential in enabling those important connections to be continually fostered. Many thanks to Geoff and Fiona, for a gift that will support so many young people in the years ahead."