21st July 2016
Morrisons Foundation Bring Miles of Smiles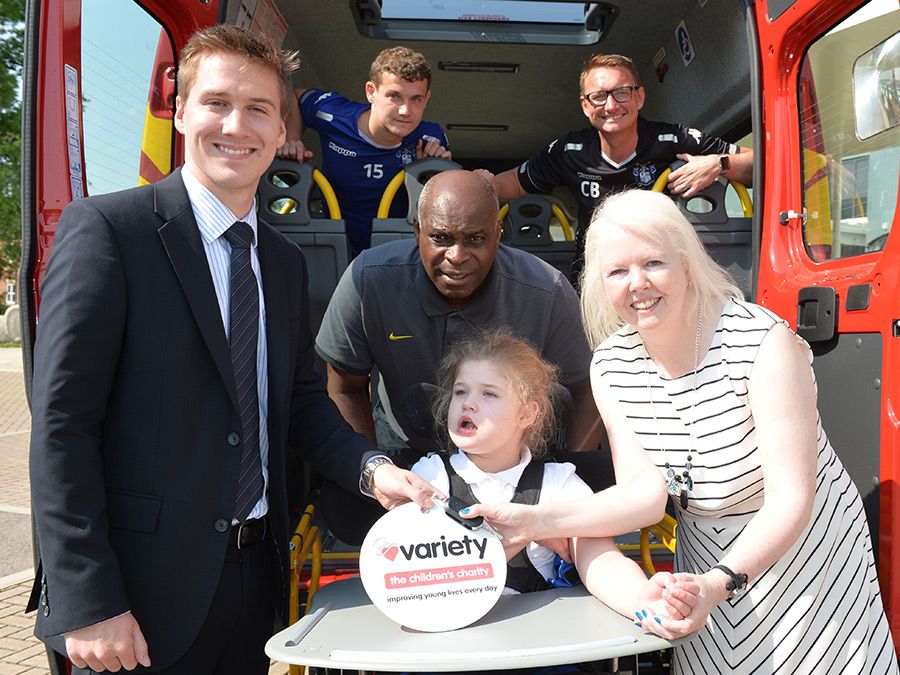 The Morrisons Foundation today delivered a fantastic new 17 seater Variety Sunshine Coach to Millwood Special School in Bury.
The school has over 121 children, some with very complex medical needs, severe learning difficulties and with 30 wheelchair users, the Variety Sunshine Coach is a much-needed form of transport for the School.
Helen Chadwick, Headteacher of the school invited celebrity guests, Alex Williams MBE (Manchester City Goal Keeper 1978 ), Chris Brass – Assistant Manager of Bury F.C and Footballer Anthony Dudley of Bury FC to a special assembly to celebrate the Sunshine Coach arrival.
The children all sang a welcome song and even performed a song by Katy Perry to the delight of all the guests.
Sam Burden from Morrisons Foundation said:
We are delighted to support Variety, the Children's Charity, with their Sunshine Coach Programme which helps so many children enjoy a much brighter future.
Helen Chadwick, Headteacher of Millwood Special School said:
We are so very grateful to the Morrisons Foundation and Variety, the Children's Charity, for the wonderful support given to our School. The Children are so very excited and cannot wait to use the Sunshine Coach for special days out and educational day trips.