6th July 2017
Miss Lancashire Helps Raise Funds for Variety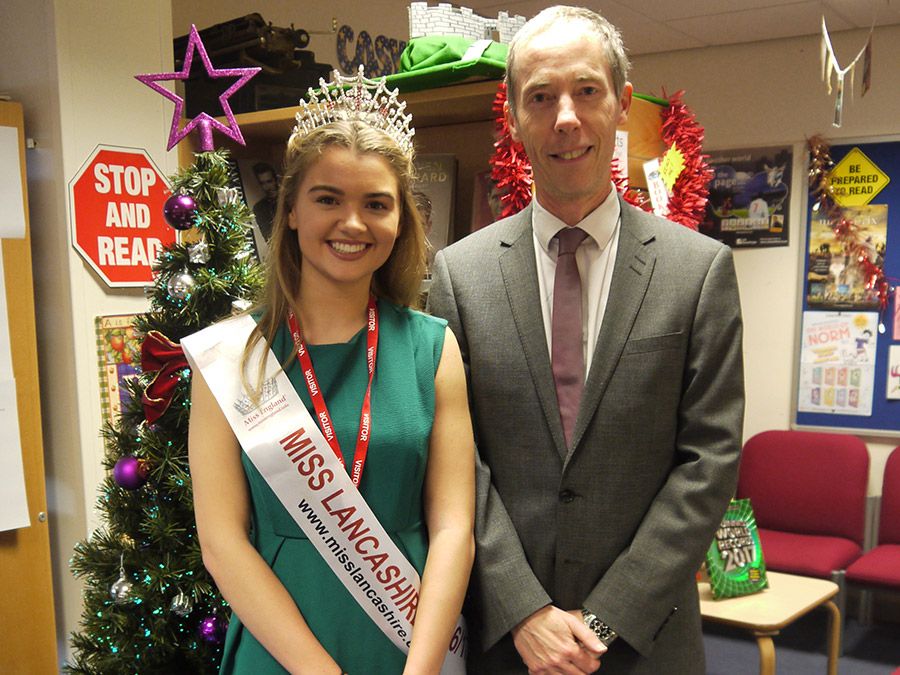 Miss Lancashire, Olivia Seed, approached her old school, Cardinal Allen High School to give a talk about Variety and to raise funds for the charity on a larger scale.
Olivia proposed the idea of raising funds by having a 'wear your own clothes day' which was a great success and raised £1,200 for Variety.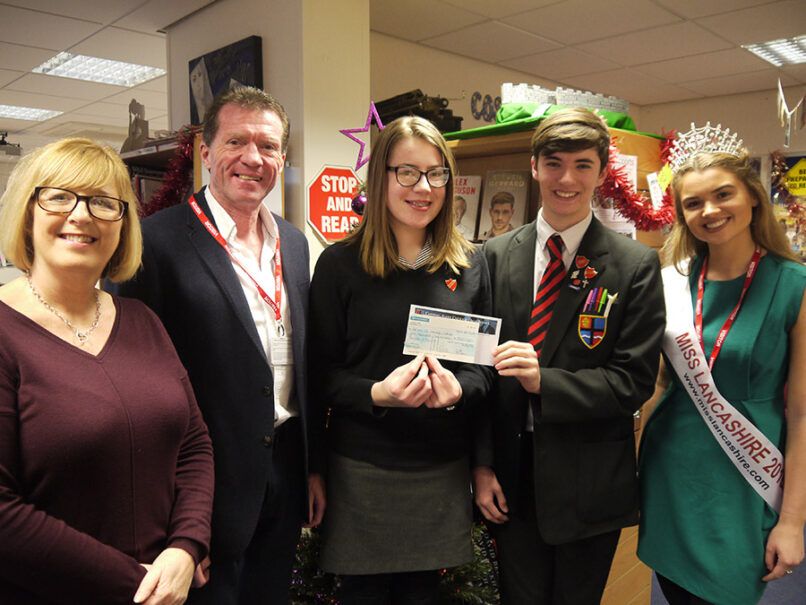 Photo: Mrs Sherriff, Cameron Scott, Sofia, Jamie and Olivia Seed
Olivia's belief of how important it is to understand as a child how you can help others has truly paid dividends. She now wants to engage with more schools in the area to spread the message about the great work Variety is doing regionally and nationally.
To make a difference to children and young people in her hometown, Olivia has joined the Variety Blackpool Fylde Wyre Committee and is supported by Cameron Scott of the Blackpool Committee who is well known and respectd theatrical agent producer in Blackpool. Cameron also helped Olivia enormously with the presentation to the school.