16th June 2016
"Minions" Visit Kneller Hall in Twickenham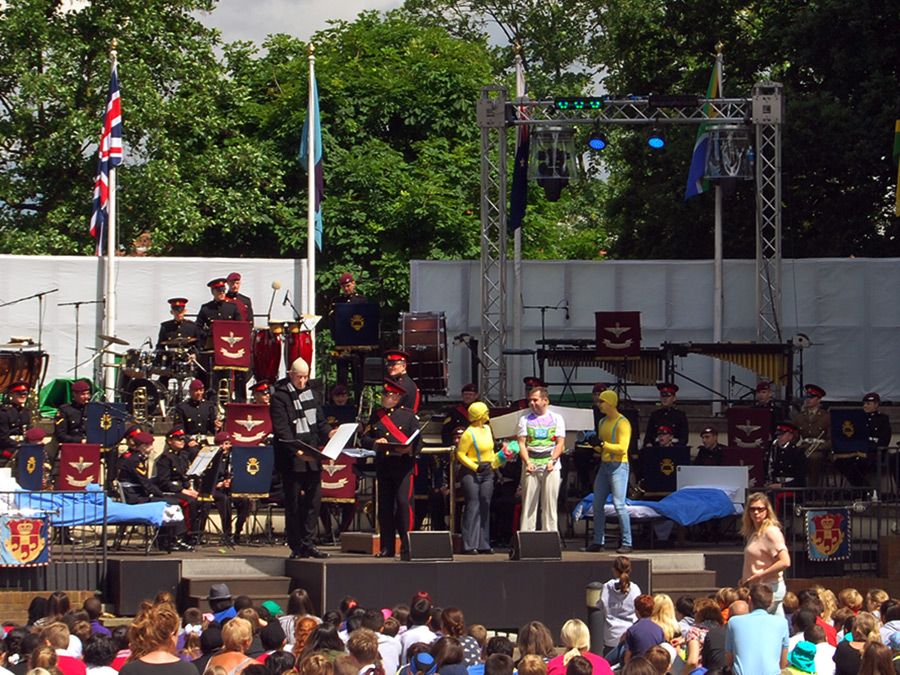 This year soldiers from the Royal Military School of Music exchanged their uniforms to transform into 'Minions'. There was musical interaction for the children and the opportunity to meet their favourite characters and real life soldiers!
Over 1000 children sang along with their classmates and teachers making it a very special event.
​Teacher Anne Ryan​ said:
The children and staff had an amazing time, it is a wonderful opportunity for our children to hear live music being performed, but also from them to see and meet members of our military forces.
Thanks to the Military for their on-going support to Variety.