29th June 2015
Minion Madness at Shopping Centre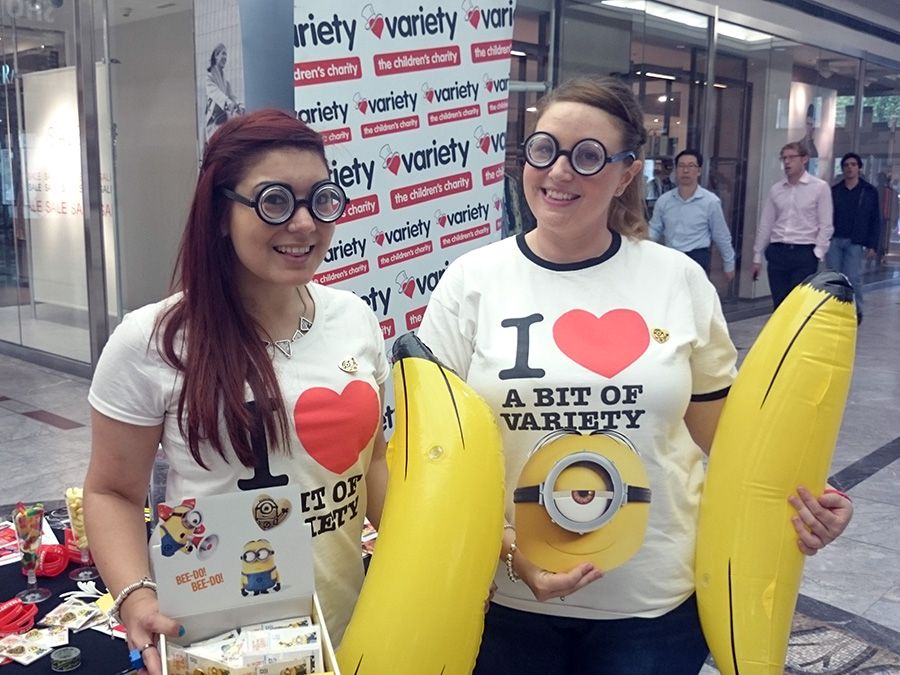 After a long wait the Minions film finally reached the cinemas on Friday and to mark the occasion, Variety Minion Character Gold Heart Badges were on display at Canary Wharf. Our lovely Maria and Katie started the day by posing in Minion style goggles and spent the day talking to potential new supporters.
Visitors snapped up the delightful character badges and were happy to pose with some of the props which included goggles, masks, inflatable bananas and Minion sweets.
Through retweeted messages from @yourcanarywharf and @the_wharf we reached out to massive 17.5k followers!
Minions badges are available at Odeon and Cineworld cinemas across the UK and can be ordered via our website online shop.