13th December 2013
Merseyside Christmas Carvers Lunch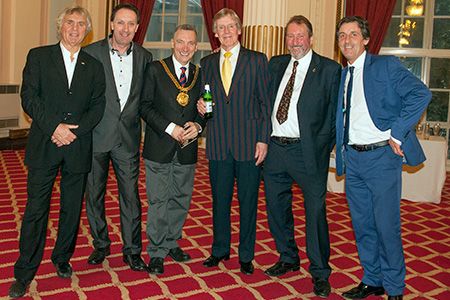 The Merseyside Committee of Variety North West Region hosted their annual Christmas Carvers Lunch at The Adelphi Hotel on Friday, 13th December.
The event was attended by 375 guests including the Lord Mayor of Liverpool, Councillor Gary Millar. This annual event proves to be extremely popular, with guests returning year after year. Awards were presented to recognise the ongoing support of guests, some of whom have been attending for over 30 years, in particular Mr. Mike Morris.
Some fantastic Entertainment on the day included many local comedians, Stan Boardman, Jimmy Bright, Tony Roscoe and Eric Jones followed by great music from Paul McCoy and the former professional boxer John H Stracey.
Everyone had a fantastic day and big plans are already underway to mark the 40th Anniversary Carvers Lunch next year.
The 40th Anniversary Lunch will be held at the Adelphi Hotel, on Friday 12th December 2014. Several Table reservations are already confirmed.