23rd May 2014
Martina Cole Is Guest Of Honour At The House Beauty Spa Book Club
North West
In-aid-of Events
The UK queen of crime drama and World Best selling Author , Martina Cole, was the guest of honour at The House Beauty Spa Book Club, which was held at the Yacht Club Liverpool on May 21st.
Martina talked about her life and her latest novel, "Revenge", which went straight to number one on hardback publication, scoring the author her eleventh original fiction number one in a row.
Margaret Harry, Owner of The House Beauty Spa in Liverpool, said:
"We are very excited and privileged to bring Martina to Liverpool for The House Beauty Spa Book Club, and we are very proud to be supporting Variety,the Children's Charity on the night which helps the less fortunate children of Merseyside.
The event took place on Wednesday 21st May from 6pm-10pm, and the delighted guests all enjoyed a sumptuous two course meal, two free drinks, amazing entertainment from top class vocalist Kate Bell, followed by a question and answer session with Martina Cole by Development Director Lyn Staunton.
Each guest left with a personally signed copy of the book " Revenge" and all had the opportunity to meet Martina Cole in person.
The event raised almost £2000 for Variety.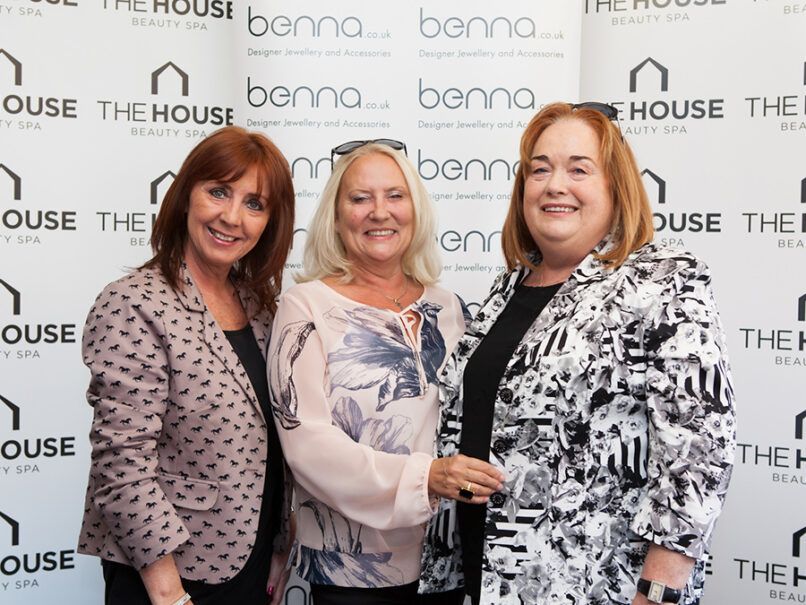 Photo: (L-R) Lyn Staunton, Martina Cole and Margaret Harry