3rd July 2017
Manor Mead School Celebrate Arrival of New Variety Sunshine Coach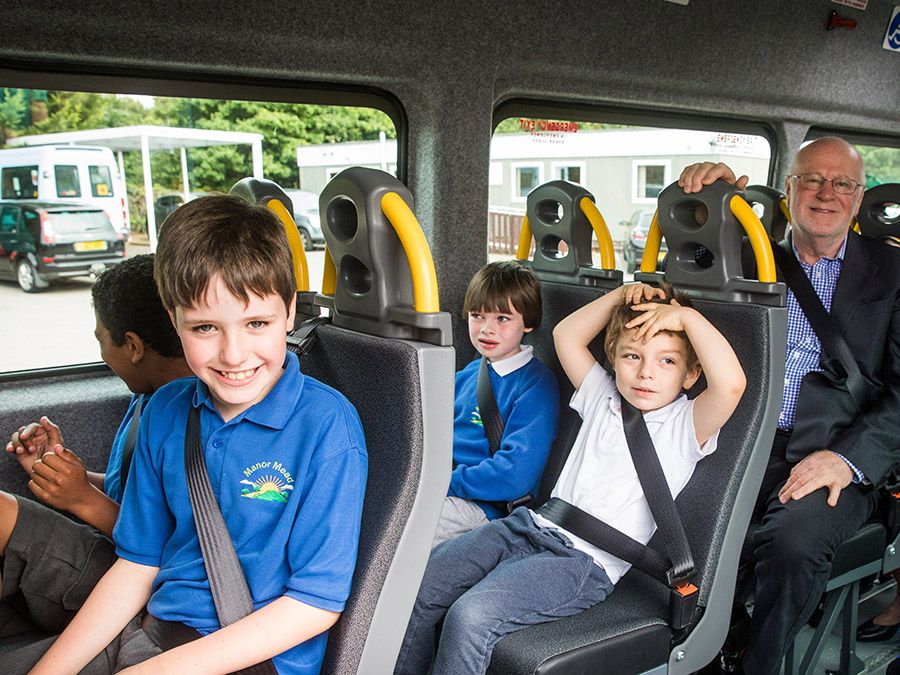 Variety presented a bespoke Sunshine Coach to the pupils of Manor Mead School, in Shepperton. The specially designed vehicle, which has been sponsored by St. James's Place Foundation, will be used to transport the children on a number of educational and social outings.
Manor Mead is a special needs school for children aged 2-11 with severe learning difficulties, some also with physical disabilities, profound/complex needs, high medical needs or Autism. The new Variety Sunshine Coach will offer the children the opportunity to experience the outside world in a safe and secure way through a number of trips and activities.
This is the 7th Sunshine Coach sponsored by St. James's Place Foundation since 2016.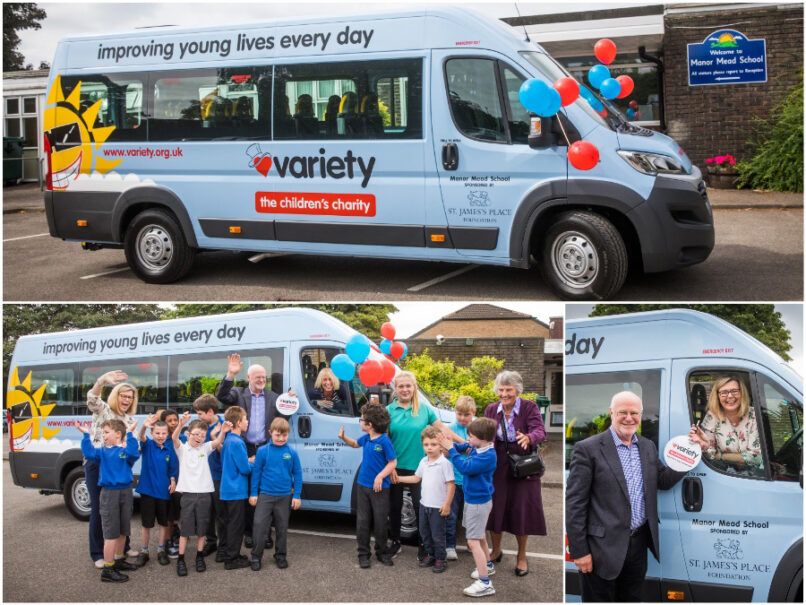 Tracey Penman, Head of Manor Mead School said:
"We are absolutely delighted that Variety have managed to secure a minibus for us so quickly. Given the nature of the difficulties our children face, regular trips out are extremely important to their learning. They find a visit to the farm to actually touch and feed animals far more meaningful than looking at pictures in a book. It is difficult to quantify on paper how much they benefit from these excursions, as the benefits can most profoundly be seen in the positive physical and emotional reactions that these activities create within each child. A huge thank you to Variety, St James's Place Foundation and Operation Happy Child who have all helped us to ensure the valuable learning continues".
Colleen Ettridge, Head of Fundraising at Variety, the Children's Charity said:
"We are delighted that the children of Manor Mead School have received their new Sunshine Coach today, which was kindly funded by St. James's Place Foundation. Since 1962, Variety has donated over 5,450 Sunshine Coaches to schools across the UK so we can give disabled and disadvantaged children and young adults the ability to get the most out of life. I know that this Sunshine coach will make a massive difference to the lives of the students at Manor Mead School."
Mark Longbottom, Head of the St. James's Place Foundation said:
"The St. James's Place Foundation is a proud supporter of Variety and together we are committed to improving the lives of children and young people, especially those who face significant challenges in life."