13th October 2022
Manchester Primary School Gifted Variety Sunshine Coach by Legends of Industry Awards
North West
Sunshine coaches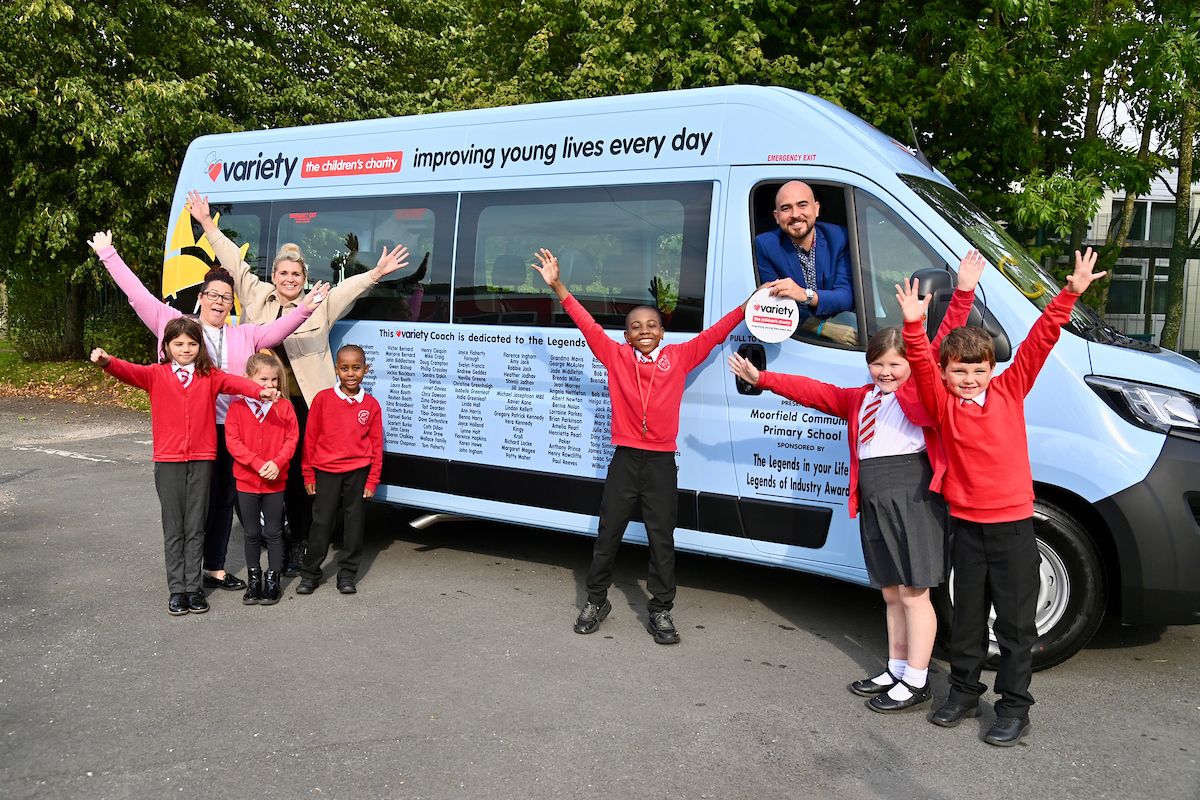 The Legends in your life Coach made an appearance at this year's Legends of Industry Awards outside the Hilton Hotel in Manchester for sponsors to see the names of their friends, family, children, and loved ones.
The Legends of Industry Awards celebrate outstanding achievement of individuals in their chosen fields of business and industry, including fashion, sport, and the arts. The event also raises money for Variety, raising over £100,000 this year.
This Sunshine Coach was presented to Moorfield Community Primary School, who have a high percentage of pupils with special educational needs and disadvantaged children.
David Nightingale, Headteacher at Moorfield Community Primary School, said, "For our children here, they're very luck to live in an area surrounded by lots of fantastic places to visit. Lots of them are free but the biggest barrier is always transport and how to get there, mainly because of the cost.
"This bus means that that barrier has been removed and our children can explore everything that our fantastic area has to offer, and means that they can continue their learning, not just in the classroom. So thank you to everyone at the Legends of Industry Awards for this coach."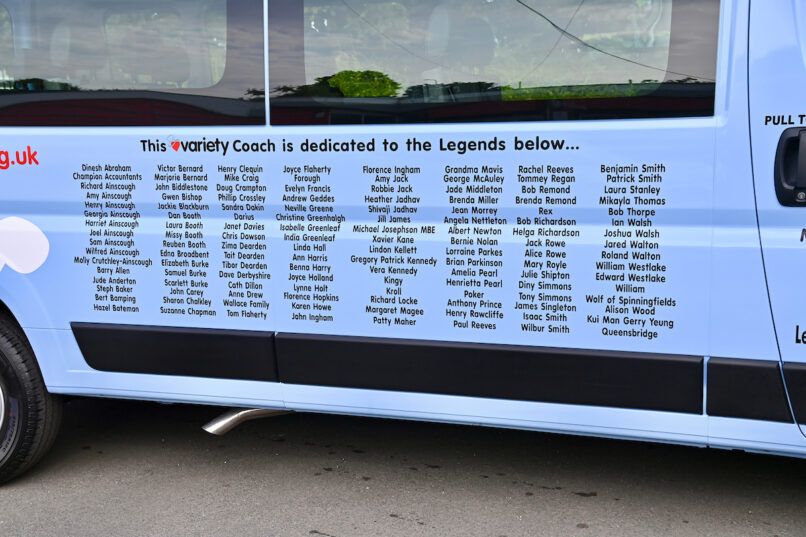 The new Variety Sunshine Coach will be used to give pupils opportunities they do not usually get at home, and that would not be possible without their new bus. The children will experience outings to supermarkets, cafes, and other specialist provisions that will support their social skills, experiences, and confidence.
Catherine Mitchell, Deputy Headteacher at Moorfield Community Primary School, said, "A massive, massive thank you to you all. I'm going to be driving this beautiful bus and it is going to open many doors for us as a school. We've got a high proportion of children at the school with special educational needs and it's going to really raise the opportunities that we can present to all the children. Thank you so much to you all. Thank you to the Legends of Industry Awards. Thank you."