3rd February 2016
Local Estate Agent Raise Money For Children's Charity in Variety of Ways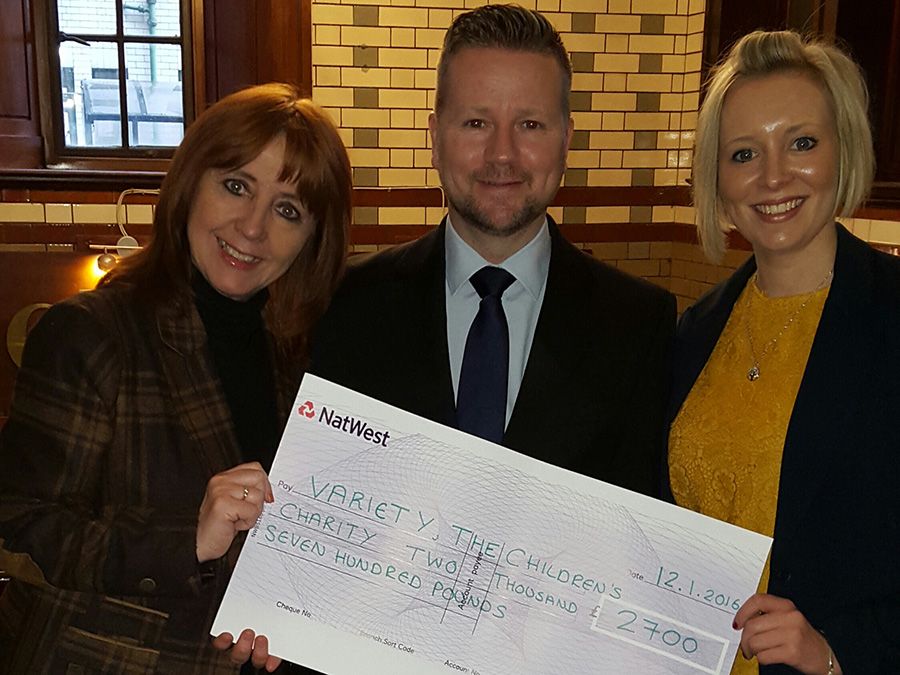 Local estate agent Entwistle Green, part of Countrywide plc, the UK's largest estate agency and lettings group, was delighted to hand over a cheque for just under £3,000 to Variety in the Northwest Region from fundraising initiatives throughout 2015.
James Hogan, Branch Manager from Entwistle Green Colne, took the first step in fundraising by completing the Great North Run back in May last year, finishing the race in an impressive 2 hours 32 minutes and raising just under £700.
Entwistle Green also donated 25 pence for each for sale board that was erected during 2015, whilst staff up and down the North West network, including their local branch, collected money from clients and members of the public.
Commenting on his team's efforts, Entwistle Green Regional Manager, Craig Bray said:
"I am delighted with the way in which colleagues from branches across the North West pulled out all the stops in order to raise money for such as worthy children's charity. James in particular, was a true inspiration. Well done team EG!"
Lyn Staunton Development Director of Variety North West region, thanked the team for their amazing efforts and support to Variety Northwest and look forward to doing more in 2016.
PHOTO : (L to R) Lyn Staunton, Craig Bray and Kirsty Challinor – Branch Manager