29th June 2015
Liverpool Contemporary Arts Fair 2015 Supports Variety
North West
In-aid-of Events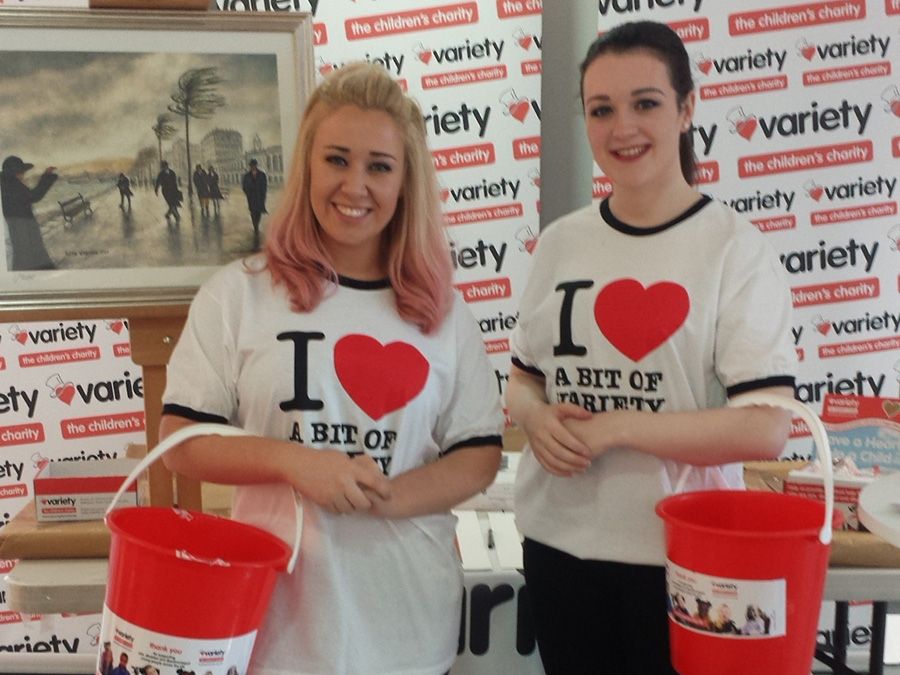 Johnnie Hamp, creator and producer of hit television show "The Comedians" has donated his own art work in aid of Variety, the Children's Charity in Merseyside.
A beautiful oil painting, in an ornate gilt frame, of Liverpool in its early years was auctioned at a VIP Event at the Liverpool Contemporary Arts Fair on Friday 26th June. Johnnie has also donated 400 limited edition prints of his paintings.
For the second year running, funds raised at the Liverpool Contemporary Arts Fair will go to Variety, the Children's Charity in Merseyside.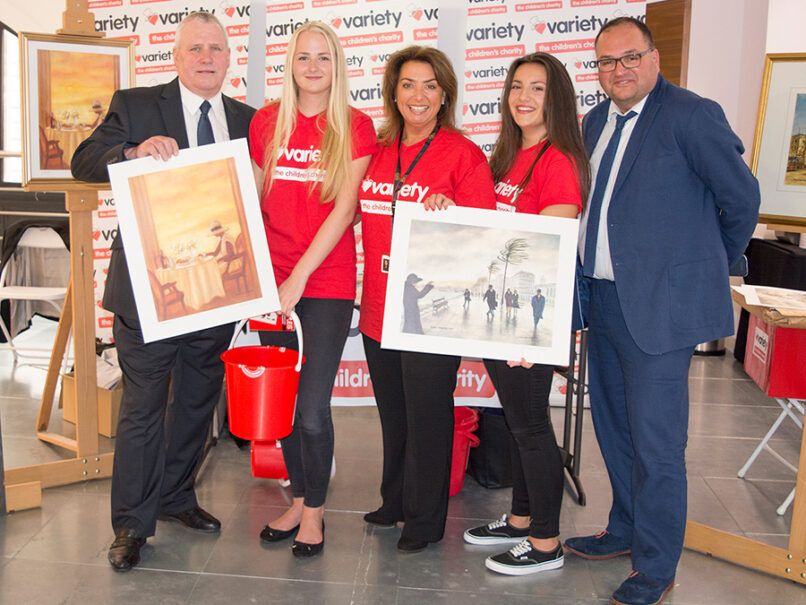 Photo: Graham Carnall, Megan, Suzanne Kinsella -Committee Member, Steph, and Vice Chairman Charlie Diakou
The organiser, Shirley Ann O'Neil of Black Mango Events, commented:
"We are delighted to continue our support for such a wonderful charity as Variety. We are excited at the prospect of auctioning the terrific art work of Johnnie Hamp – which will hopefully raise much needed funds for the charity."
Johnnie has developed a strong relationship with Variety, after working alongside the charity and raising funds for over 30 years. He spent the majority of his career working for Granada Television, producing some of the nation's best loved entertainment and quiz shows. He launched his own company, John Hamp Enterprises in 1987. He has subsequently been able to entertain his true passion for oil painting, and his works are now in high-demand.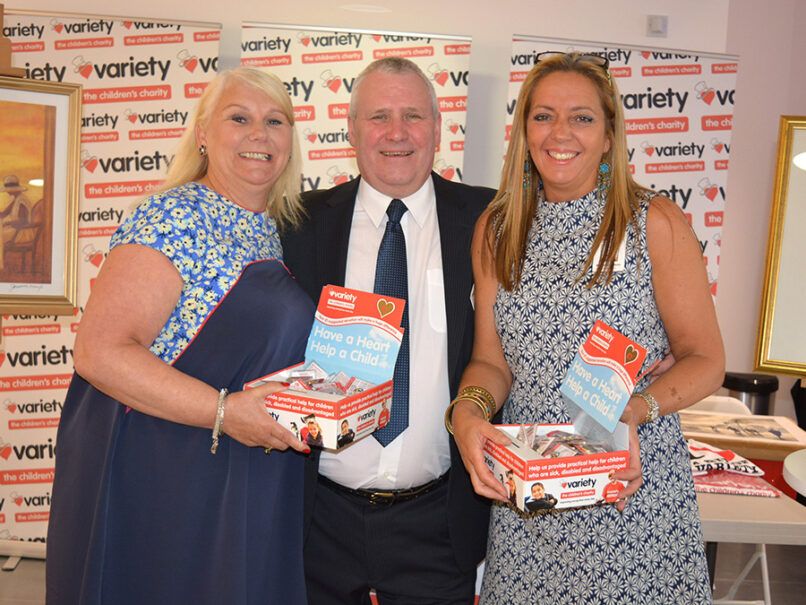 Photo: Debbie, Graham Carnall , Michelle Ellison – Committee Member
Johnnie Hamp said:
"I am so honoured to be a part of this amazing event. Not only am I able to present my work in the city that inspired it, but I also have the satisfaction of knowing all donations are being sent to an extremely worthy cause. The event brings together two of my passions – oil painting and my charity work. I have had a great relationship with Variety, the Children's Charity for many years."
Graham Carnall, Merseyside Chairman commented:
"We are all very excited to be part of such a prestigious event once again. Johnnie Hamp has shown incredible dedication and support for the work of Variety in Merseyside over many years, and the donation of this wonderful piece of art is further evidence of the kind of generosity that allows our charity to continue its work in the area and beyond."