8th September 2016
Little Champions Win Gold Hearts at Paralympic Style Games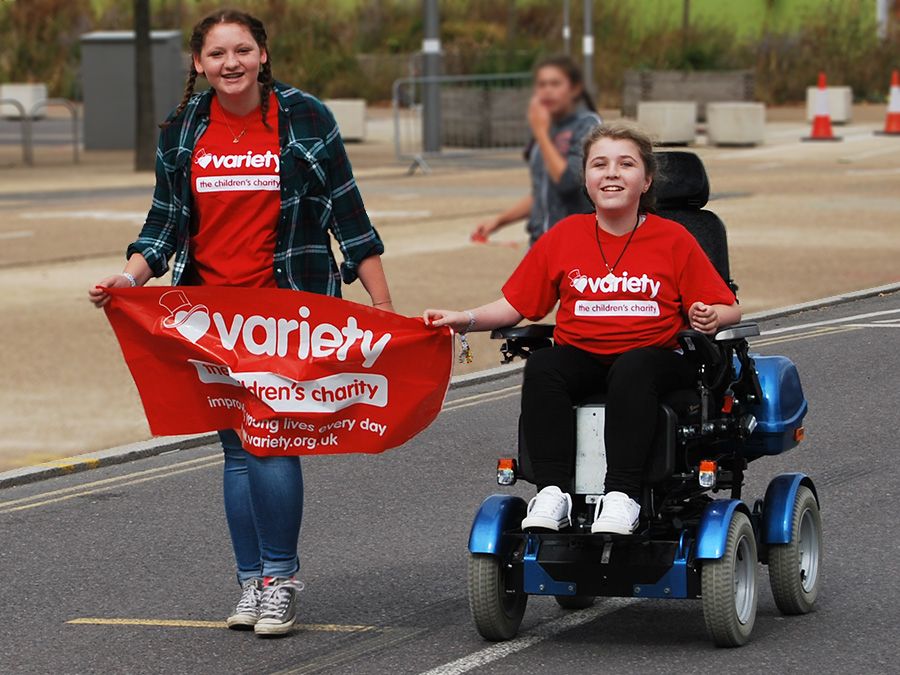 4 years on from the London Paralympic Games, beneficiaries from across Variety joined together to take part in the world's first fully inclusive challenge event at London's Queen Elizabeth Olympic Park.

Parallel London saw participants walk, run, push or be pushed across 100m, 1k, 5k or 10k route using whatever it took to finish the course, from day, electric and racing wheelchairs to race-runners, walking frames and children's buggies.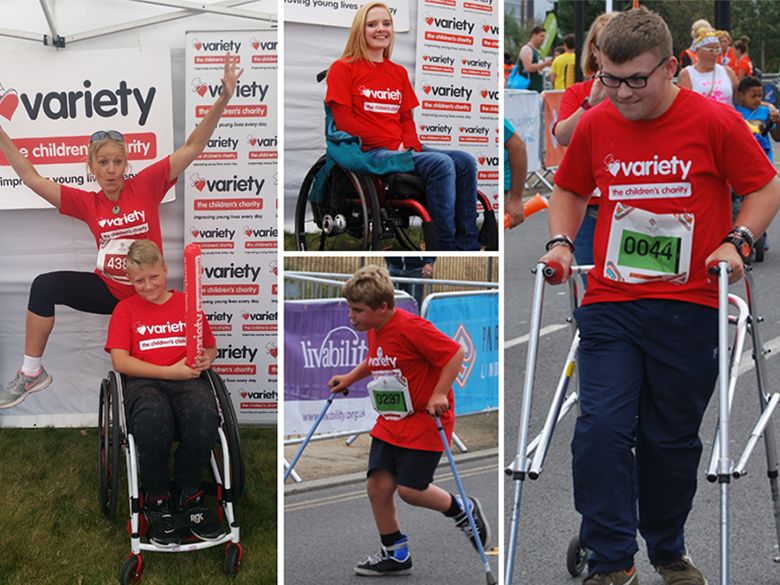 Our Variety super team included the amazing Henry, aged 11 who did not let his Spastic Dyplegia stop him from storming down 100m using his walking sticks.

James, aged 6 who was born with Cerebral Palsy also ditched his wheels and took on his very 1st 100m dash with his brothers in his Variety funded walker.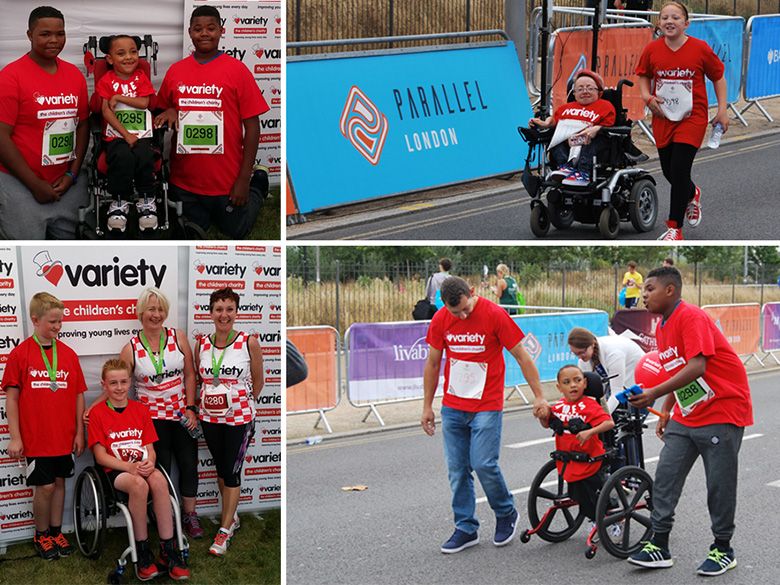 Best friends PJ and Matthew who both play wheelchair basketball together kept the heat on, competing in the 10k route against Olympic Gold Medallist, Jayne Torvill.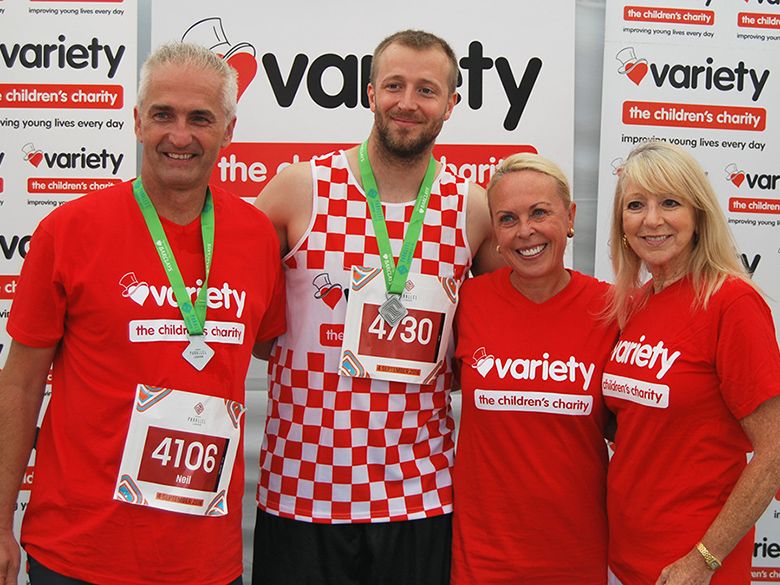 Jayne said:
"It was an absolute honour to represent Variety at this completely unique event. The atmosphere was incredible and the challenge I took on was nothing in comparison to the daily struggle thousands of children and young adults across the UK have to live with. Seeing these children defying their disabilities to challenge themselves was inspirational and gave me the strength to believe that anything is possible."
Chief Barker, Pamela Sinclair said:
"It was such a wonderful day and I'm so glad all of the race participants had fun. And in the spirit of racing, I would also like to wish good luck to our Variety beneficiaries Kare Adenegan, Joy Haizelden and Lauren Rowles all competing in the 2016 Rio Paralympic Games."
If you would like to take part in Parallel London 2017 or other challenge events with Variety, please contact Richa Gautam at:
E:community@variety.org.uk
T:0207 428 8149
www.variety.org.uk/challenge-events